July 11, 2017
3 Products That Will Turn You Into an Air-Drying Hair Pro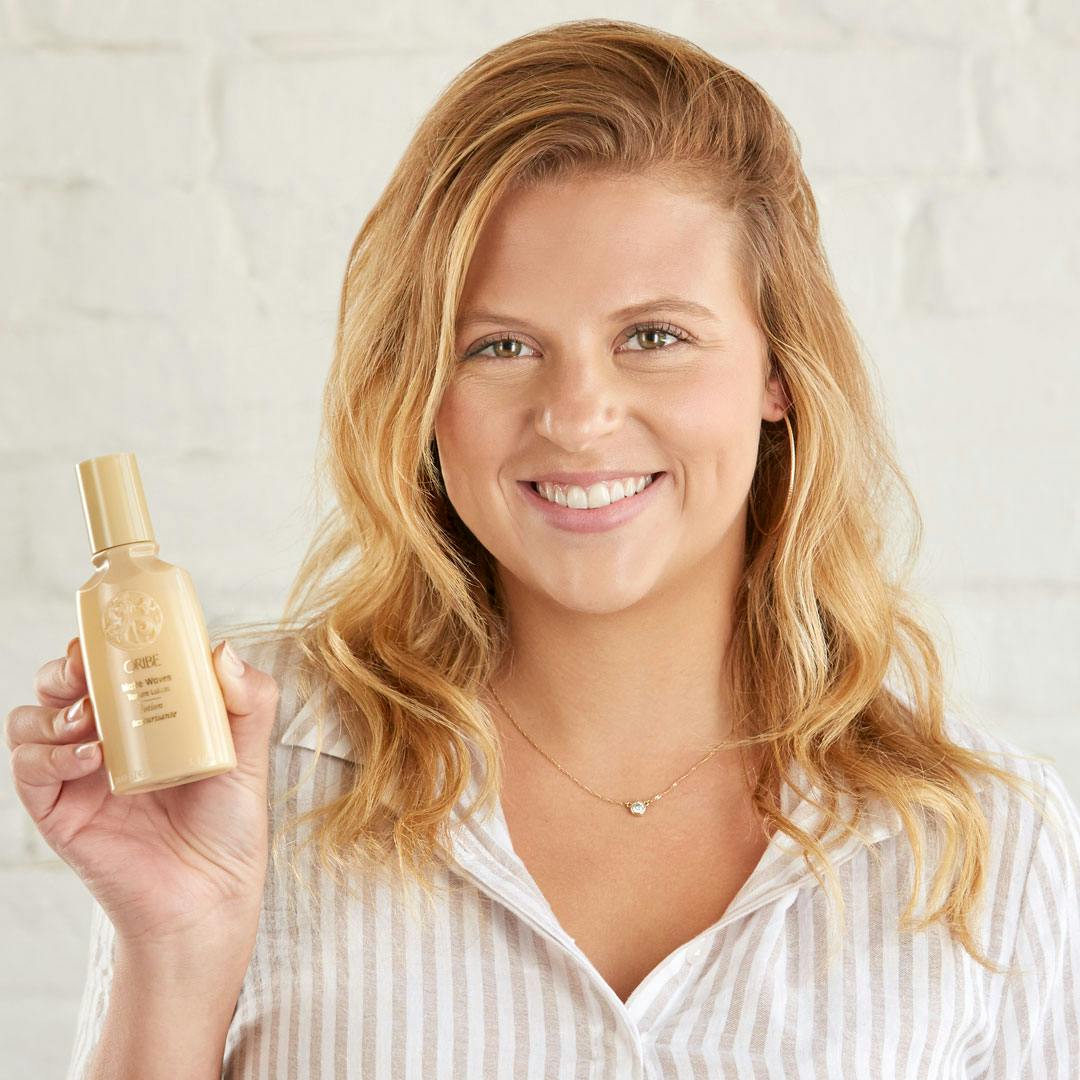 Even if you're nowhere near a body of water, this lotion is practically beach hair in a bottleno, really. When applied to damp hair, it defines your natural texture and waves so well as it dries that you'd think you used a curling iron. It also adds hold with a matte finish, similar to a sea salt spray, just without the drying effects (can you say "winning"?). Hair still feels touchably soft and maintains its newfound je ne sais quoi throughout the entire day. Combine that look with the aroma of the brand's signature Cote d'Azur scent and you'll feel like you've been whisked away to the French Riviera.
Styling Tip: When hair is damp, separate into roughly four sections and, depending on how thick your hair is, apply 12 pumps of the lotion to each section. Twist each into a bun and secure with a pin or hair tie. Wait until completely dry and then unravel the buns. Add more of the formula to dry hair for extra texture.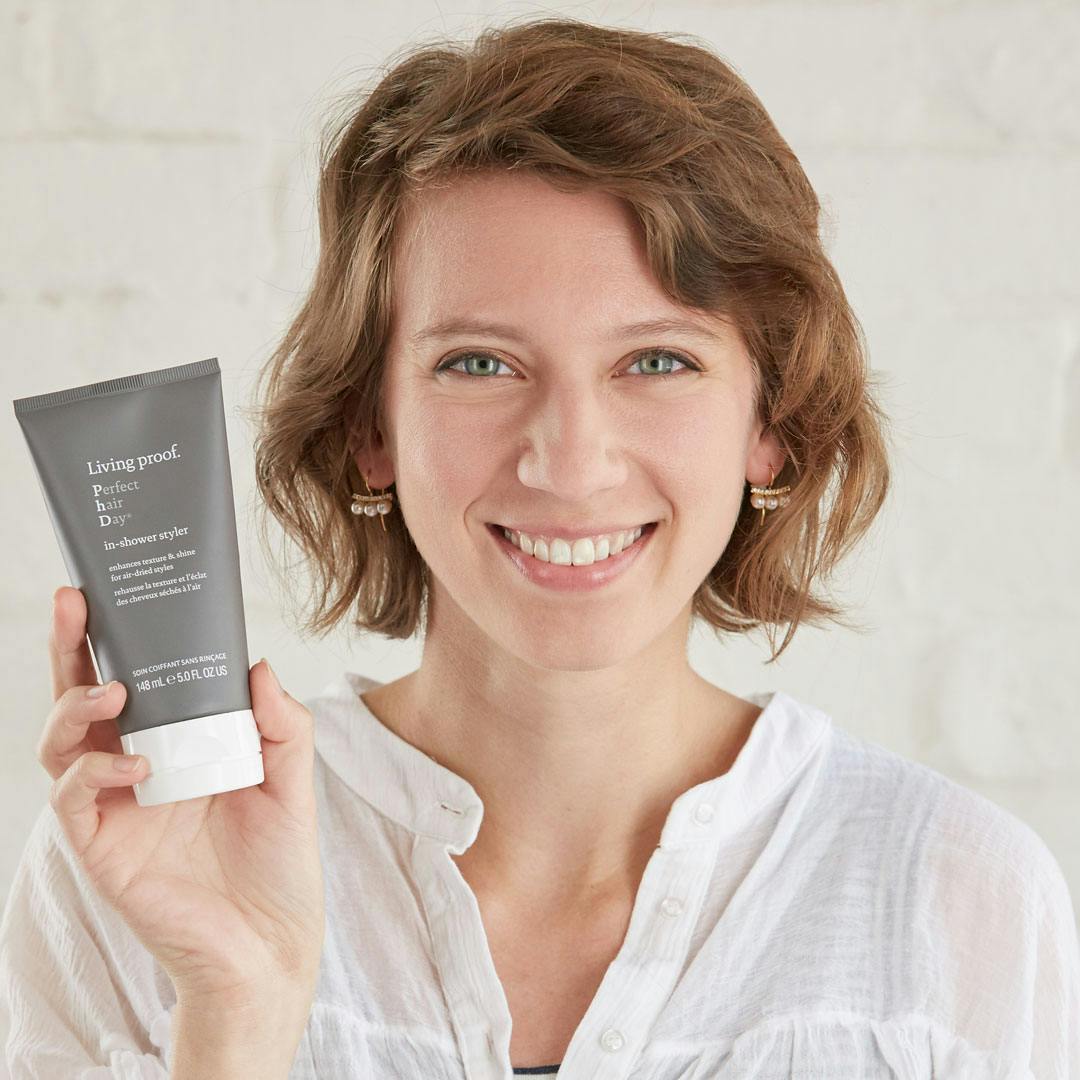 We've always been impressed by Living proof.'s magical potions, but this product takes our obsession to a whole new level. You don't even have to step foot out of the shower to style with this unique formulajust apply to wet hair right after you've shampooed and conditioned your strands. It infuses your locks with fullness thanks to the brand's patented thickening molecule PBAE (which forms tiny thickening spots on each strand to boost body), and controls flyaways without adding any weight. Our mornings are not only simpler and easier with this product in our shower caddy, but they're also full of promise for a good hair day ahead.
Styling Tip: Opt to wash your hair in the evening, applying a generous amount through your strands after shampooing and conditioningonly just lightly rinsing. While hair is still slightly damp, braid your strands section by section or just where you want movement. Go to bed braided and by morning you can say "I woke up like this" to beautifully tousled tresses.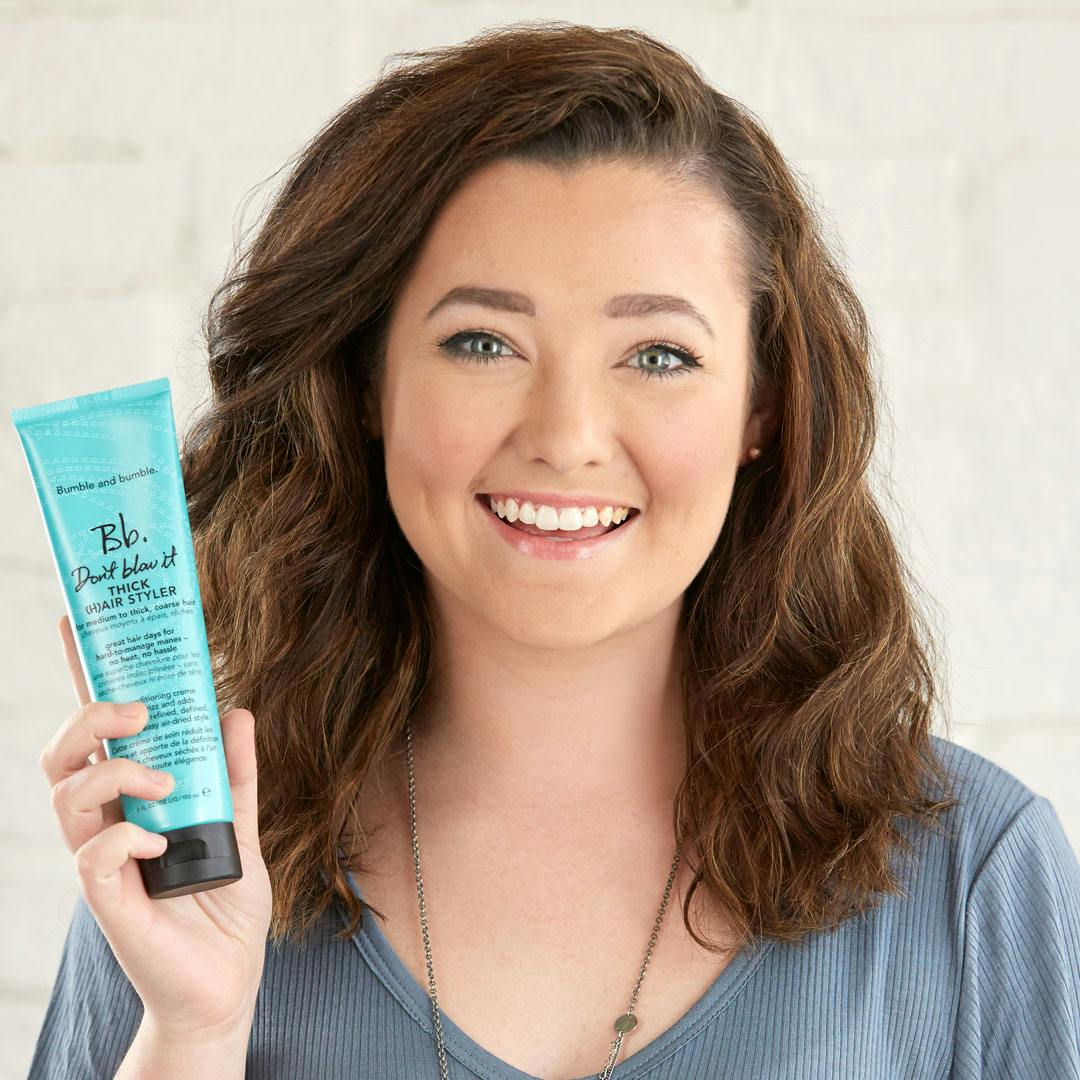 Styling thick hair can often be a tedious task, but all you need is a couple of minutes and just a little bit of effort with this product. It's specifically formulated for thicker strands, which need more care and attention after washing to prevent frizz. Using special polymers and oils, it puts life back into your hair by adding bounce and natural texture. Our favorite benefit? It makes it way easier to work with what your mama gave you so you can style as desired, no sweat. Just add a dollop to your towel-dried strands and watch as your locks dry with less frizz and more definition. Voil!
Psst...all you fine (hair) ladies: You, too, can enjoy a similar air-dried style. Try Bumble and bumble.'s Don't Blow It - Fine to add extra volume and texture without any flyaways.
Styling Tip: Smooth a generous amount through your hair, pressing into your strands to help the product absorb. Once it dries, flip your head over and shake at the roots to add fullness. Flip back and revel in your frizz-free style. Want to add more va-va-voom volume? Separate your hair into multiple sections, taking two pieces from each section and twisting them individually as you twist them together into one. Once they're dry, untwist to reveal wavy strands with boosted body.