September 22, 2017
5 Beauty Hacks BuzzFeeds Beauty Editor Swears By
Lock in your body cream:
Just because the temperature drops doesn't mean you cant show a little skin. If you're wearing a mini skirt with your boots, a low cut top, or anything that shows off a bit of skin, layer a natural oil, like coconut or a body oil, on top of your lotion right before you head out the door. This always gives my skin some extra luminosity.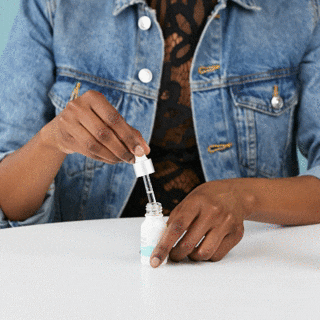 Exfoliate on the go:
Exfoliating is a MUST, always. When Im traveling, I love to DIY an exfoliator with a little sugar and water. Once you settle in to wherever you're going, get a few sugar packets from the hotel restaurant, wet your fingers and massage the sugar into your skin, exfoliating like normal, and then rinse. Salt also works, but it can sting if you have even the slightest cut, so I always prefer sugar. I've even asked for a to-go cup of sugar with a lid if the hotel doesnt have packets. You dont need much and a cup always lasts the entire trip.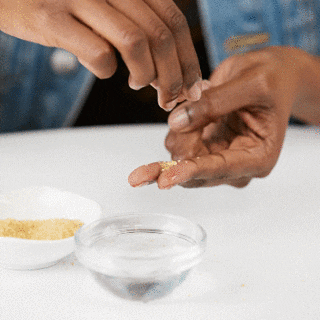 Cut down styling time:
Instead of doing a twist or braid-out to stretch tight coils or curls, spray your hair with water, especially at the roots. While your hair is wet, make two or four Afro puffs with elastic bands. Keep in the Afro puffs until the roots are mostly dry, and then take them out. Fluff like you normally would and enjoy the extra few inches from your stretched roots. It's an especially good hack if you don't want to alter your natural curl pattern but still want some stretch. I do it all the time, and it saves me so much time.

Amp up the pigment:
To get more out of shadows that aren't super pigmented, use a damp shadow brush. Dip your brush in water and flick out the excess so that it's not dripping wet, before tapping in shadow and applying. It really packs the pigment on your eyelids when you don't have primer. I've been doing this since college, and it hasn't failed me yet. I'll also sometimes do this with really colorful shadows that I want to rock as liners. I wet my angled brush, flick off the excess, dip it in the colorful shadow, and apply as a liner.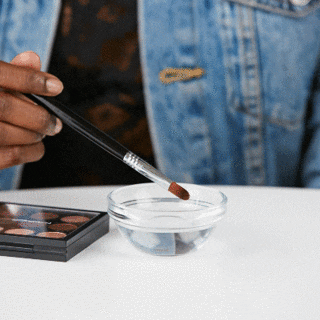 Double-duty mascara:
In a pinch, you can use mascara as eyeliner with an angled eyeliner brush. The angled brush is good to have on standby for this, and it makes a really precise line that you can make as fine or as bold as you want.