Hair · June 22, 2015
Why Anti-Humidity Sprays Will Solve All Your Frizz Problems
For those of us cursed with the frizz gene (or anyone subjected to high humidity, really) summer can feel like one long bad hair day. But even the most untamable texture can find hope in the form of anti-humidity hairsprays. Instead of freezing hair in place like traditional hairspray, these lightweight mists form a flexible, hydrophobic film over each strands surface to prevent moisture in the air from entering the hairs cuticle. Theyre made to be layered over your regular styling products as the final step in your routine. Here are a few of our favoritesincluding some new formulasfor every frizzy-hair need.

##If muggy weather makes your style fall flat
Oribes Impermable Anti-Humidity Spray is the key to preserving your hairs oomph. Volumizing agents and a humidity repelling copolymer protect your blowout, curls, or waves and provide lightweight hold.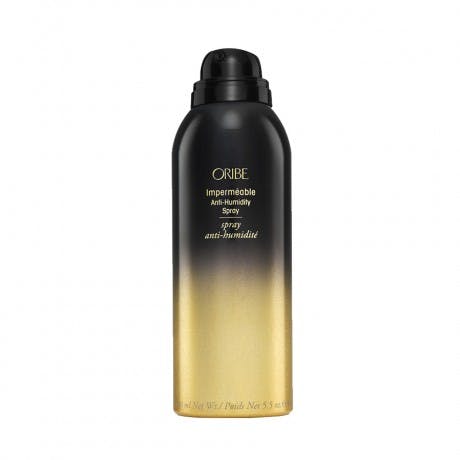 ##To add polish to your flyaway-prone blowout
Make your everyday blow-dry look professional and fuzz-free with R+Co Foil Frizz + Static Control Spray. This mist tames hair with an anti-static agent and thermal copolymers that provide heat protection as they seal moisture inand keep frizz-causing humidity out.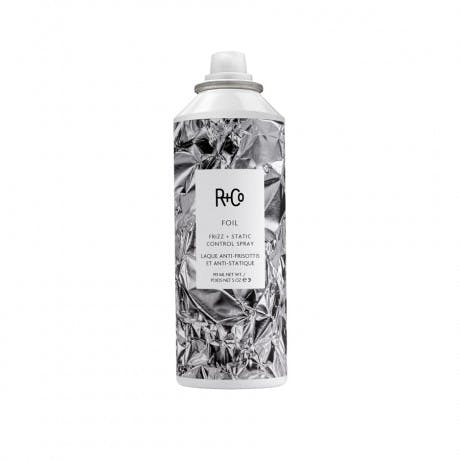 ##For dry hair that poofs at the first sign of humidity
Parched hair is more susceptible to frizz because raised cuticles are more susceptible to moisture. To de-poof, try Macadamia Professional Anti-Humidity Finishing Spray. The formulas nourishing argan and macadamia oils hydrate even the driest, most damaged hair types, while its unique copolymer shields against humidity.

##If your hair needs a midday frizz touchup
Living Proofs Humidity Shield, a new weatherproof formula, is so lightweight, you can use it to de-fuzz throughout the day. The brands patented frizz-fighting OFPMA molecule blocks humidity 70 percent better than the silicones used in traditional products, so you dont have to hide inside on particularly sticky days.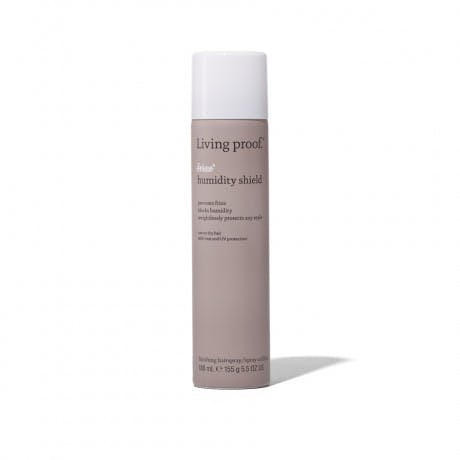 Author
Wendy Rodewald-Sulz
Recovering gel manicure addict, amateur Spotify DJ, expert roller skater.