Style · April 16, 2015
Style Trends: Are "Sportscore" and "Athleisure" Here to Stay?
GQ recently coined the term Sportscore to describe the growing trend 2015s biggest, it claimsof wearing athletic clothing outside of the gym. The magazine also suggested that the basically synonymous term Athleisure is best reserved for corporate types.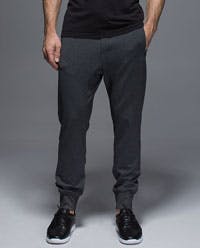 Whatever you call it, sportswear-inspired style is a win-win of looks and function in an age when we move faster than ever (and not just on the treadmill).
We live it. We love it. We happen to call it Athleisure. And, while not all retailers are on board, that could shift if the movement turns into a mainstay.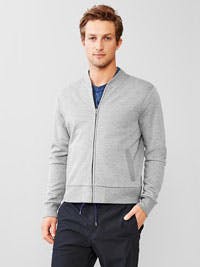 We do agree with GQ that the unfortunate, oft-blogged phrase Cozy Boy Movement should be permanently erased from the lexicon. And, after much debate (plus a long, hard look at our own wardrobes), weve concluded that the difference between Sportscore and Athleisure has a lot less to do with the guy and a lot more to do with the context. Whats Athleisure in the office could easily pass for Sportscore on the streetand if you can pull it off, you can call it whatever you want, and wear it whenever you like.
Photos: lululemon, Gap