Makeup · May 27, 2015
Eyebrow Shapes: How to Get the Best Brows for Your Face
Before you get started, check out Benefits Brow Mapping technique to identify the three key portions of you brow: the start, arch, and the end. And, as Bailey advises, remember to always work with your natural shape by focusing on filling and shading with makeup, rather than removing hair.
The Face Shape: Oval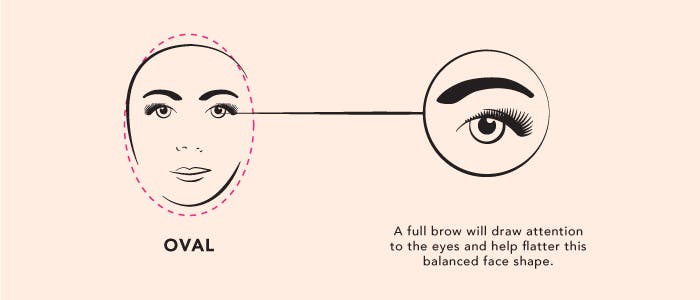 How to Shape It: Since an oval face is what most women are chasing through contouring, your natural brows dont need much workjust focus on making them fuller to break up your features. After grooming your brows by tweezing any stray hairs that fall below your brow line, brush a fiber-based gel like Benefit's Gimme Brow to add instant fullness and draw attention to your eyes.
The Face Shape: Round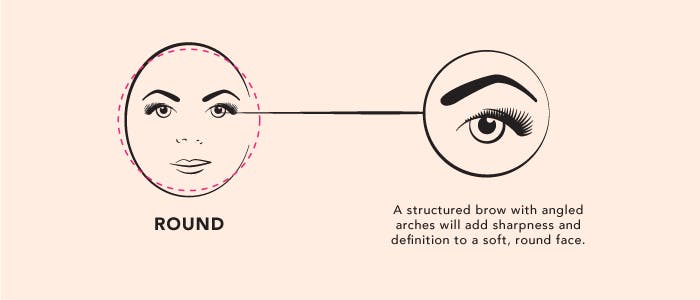 How to Shape It: Using a hard angle brush and a wax and powder combo like Benefit's Brow Zings, mark the start and arch of your brow. Then, connect each point using short, hair-like strokes. To keep the look natural, gently comb product from the start of the brow to the end using a spoolie brush, leaving the arch slightly dense to amp up its height. Follow up with a touch of Benefit's High Brow just underneath the peak of the arch to accentuate the height.
The Face Shape: Square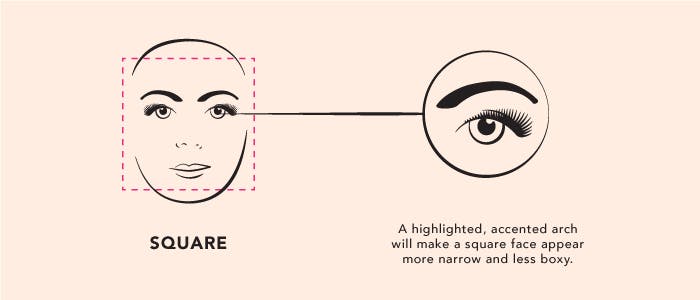 How to Shape It: To make your arch appear higher, apply Brow Zings with a thin, hard angle brush to create a peak just above your natural arch and softly blend into the rest of your brow to keep the overall shape more rounded. For extra oomph, apply a touch of High Brow just below to emphasize the arch without making it too angular.
The Face Shape: Heart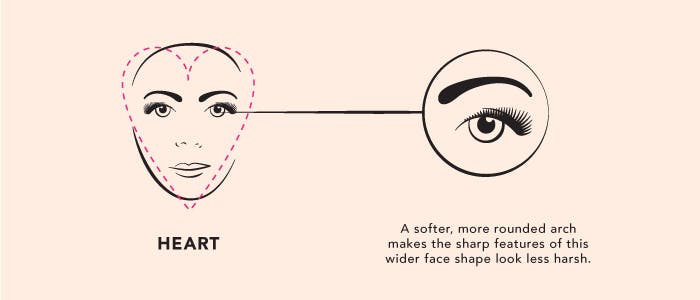 How to Shape It: First, fill in any sparse areas to build a rounder shape, then use a quick setting gel like Gimme Brow to comb hairs into place, making sure to avoid any hard or blunt angles when styling and setting your brows.
The Face Shape: Long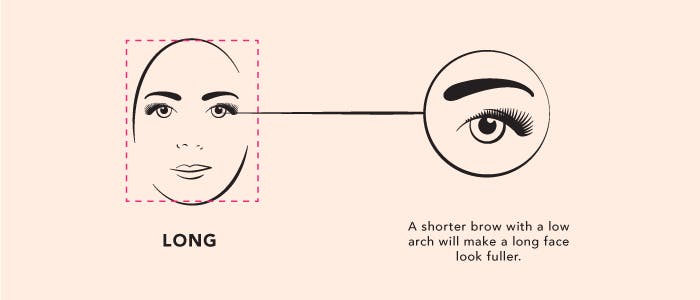 How to Shape It:
Shortening brows should be left to the pros! Instead, try lowering the arch of the brow, to shorten this face shape. Use a hard angled brush to apply Brow Zings with short stokes just underneath your natural shape, avoiding any harsh angles. Then set the brow with Gimme Brow, using swipes horizontal swipe at a slightly downward angle around the arch to give the shape a straighter look.