June 3, 2019
Festive AF: Birchboxs Guide to Pride

Tip No. 1: Make a Plan
So many events, so little time right? This is where tapping into your most organized friend is helpful. With so many Pride celebrations happening globally, you need to create a plan (and stick with it!) Is it getting to the route super early for an amazing view? Planning a brunch with friends along the route? Hosting a gathering for friends? Hitting up a local bar? You decide! Find a local or international Pride event near you here


Tip No. 2: Pull Out Beauty Must-Haves
Everyone agrees, a full day in the sun requires one hero product: SPF! Sunscreen is absolutely my number one must have. Im very fair and being outside all day in the June sun turns this New England boy as red as a lobster, explains Beauty Director at O, The Oprah Magazine, [Brian Underwood] (https://www.instagram.com/thebrianunderwood). So, I always bring a tube of SPF with me. I really like the [Supergoop! Unseen Sunscreen] (https://www.birchbox.com/product/33657). I recently posted about it on my Instagram feed because its super sheer and doesnt leave a whitish cast along my beard line.


DJ and media personality, [Kenneth Kyrell] (https://www.instagram.com/kennethkyrell) is a huge fan of [Smashboxs Photo Finish Super Light Primer] (https://www.birchbox.com/product/946) because it minimizes pores, controls shine, and your skin will look amazing in photos. First, he applies [Kiehl's Men's Oil Eliminator 24- Hour Anti-Shine Moisturizer] (https://www.birchbox.com/product/24156), followed by SPF, and primer to finish. Most people think you can only use primer before applying makeup. Thats not true! I use it sans the makeup and it works wonders.


Entrepreneur and founder of Hello Mr. Magazine, Ryan Fitzgibbon opts for [Burts Bees lip balm] (https://www.walgreens.com/store/c/burt's-bees-lip-balm-vanilla-bean-vanilla-bean/ID=prod6244306-product), and Herbivores Rose Hibiscus Face Mist on the go (so I keep my shine!) Finally, he loves using (MALIN+GOETZ) grapefruit face cleanser to wash it all away at the end of a very gay day.


Drag performer, collection coordinator, and stylist assistant, Xunami Muse likes to prep pre-parade with a good hydrating mask. When going out in the sun, especially for an all-day occasion like Pride, that extra moisture keeps your face glowing and firm. Right now, GlamGlow Thirsty Mud does the trick for me.



Tip No. 3: Wear Your Favorite Non-White Footwear (or Not!)
If anyone knows something about sneakers, its the General Manager of Sneakersnstuff, Lauren Cardenas (p.s. they just opened a new bar in Chelsea, SNS Bar). So, when it comes to planning your sneaker #lewk, she has some pretty sound advice.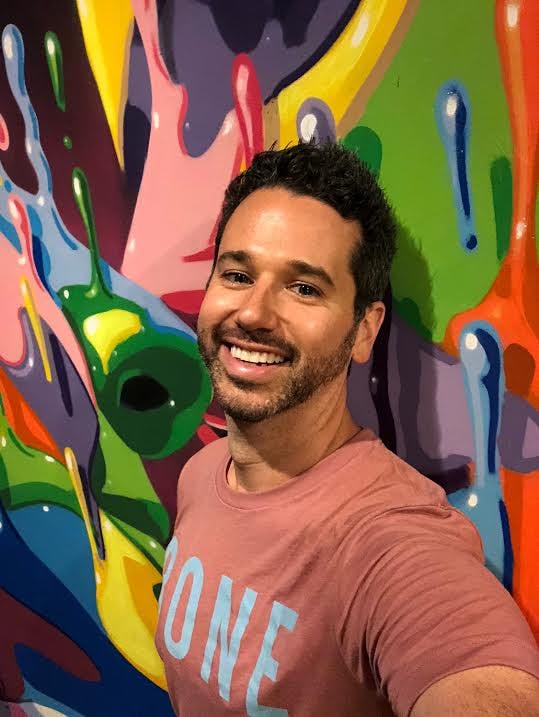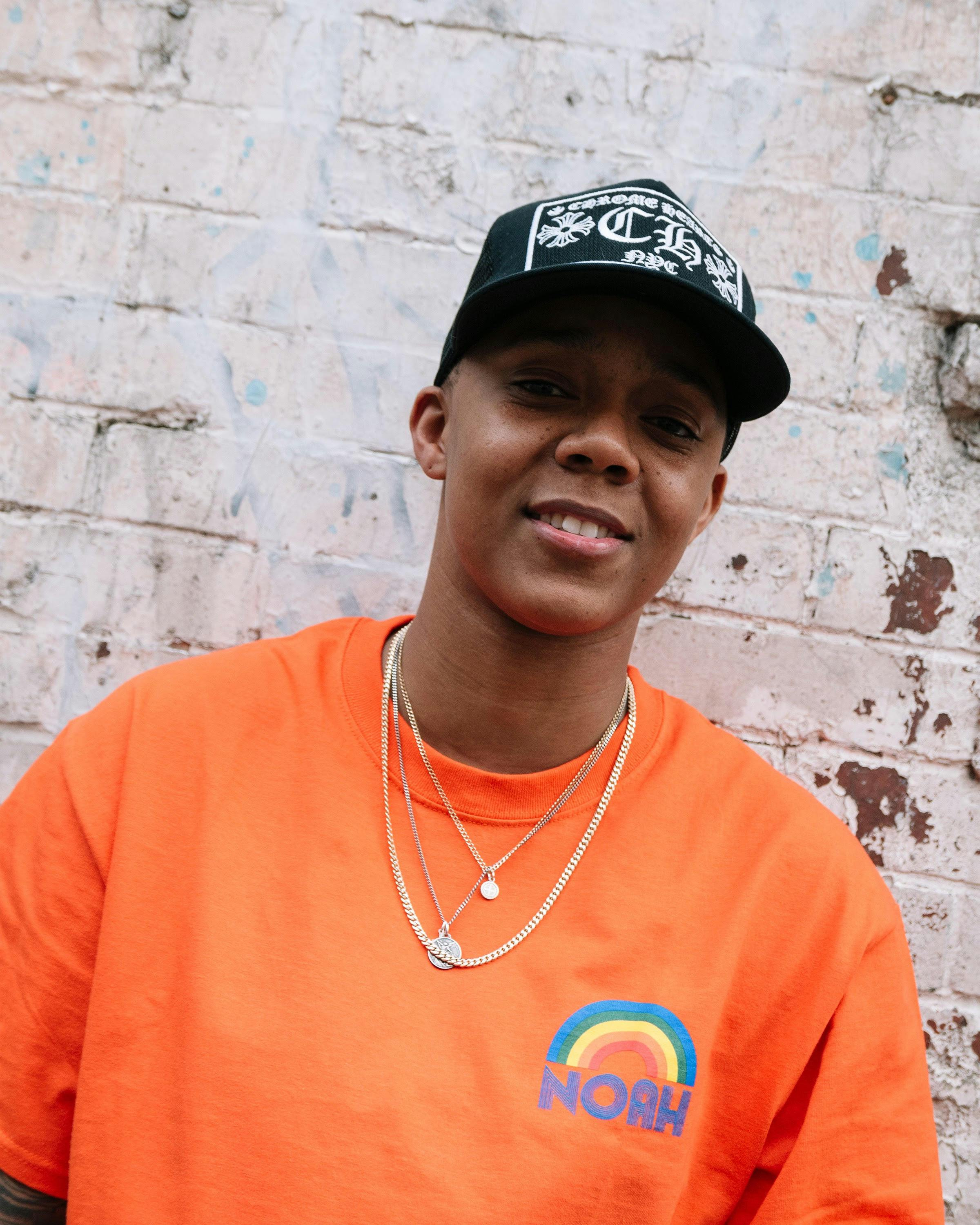 First off, nothing white because the foot traffic is just colorful as the flag, she teases. Pick something comfortable enough to keep up with the pace set by the queens. With that being said, my go to is an Air Jordan 1, the perfect addition to any ensemble.
Ryan keeps it simple in a pair of flat-soled [Doc Martens] (https://www.drmartens.com/us/en/p/24614636). I do give a lot of credit to the folks wearing heels all day, but I cant say that my 64 self will be sashaying around Manhattan! And despite, her very glam appearance, Xunami encourages everyone to wear comfy, running sneakers I would say chancletas (aka flip flops), but I dont like all that city dirt on my feet!


Tip No. 4: Pick The Perfect Spot
Before you arrive, make sure to scope out the scene and pick a place to see (and hopefully be seen) along the route. I like to be right in the thick of it, so usually on Fifth Avenue in the 20s, shares Brian who attends the New York City Parade. This is a time when you want to feel the energy of the crowdits what makes it so much fun!
Another option? The comfort of your own home. Plan a Pride Parade viewing party with your nearest and dearest. [Editors Note: Double-check your local listings!] Not only will you can avoid the crowds, have access unlimited snacks, and a private restroom, but you wont miss a beat!



Tip No. 5: Stay Hydrated (Think Water First, Liquor Second)
A fun day in the sun can turn disastrous if you start getting dehydrated. Listen, weve all been there. Laurens favorite hack is drinking Pedialyte before she hits the streets. You can also maximize your accessories and opt for a stylish (and crowd-approved) backpackBrian uses it to store his SWell Sport Bottle filled to the brim with some ice water.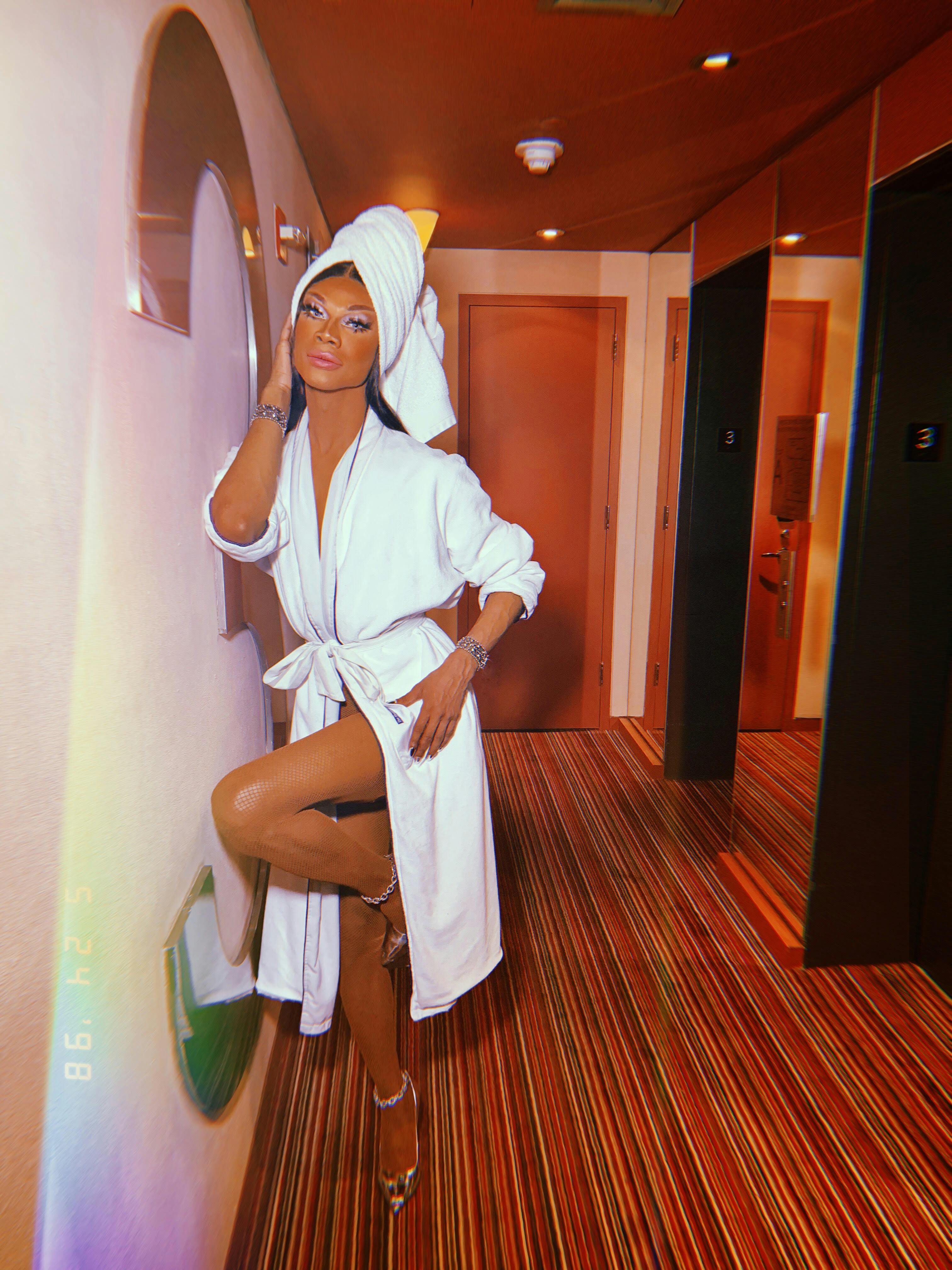 Im terrible about drinking enough water, so this works for me. Another piece of advice? Dont drink and Pride. Wait until after the daytime events to really cut loose. Maybe its just me, but its tough to have pride in yourself when youre hurling on the street (Ive seen it), he adds.


Tip No. 6: Make Reservations in Advance
Kenneth likes to plan ahead (see Tip No.1) and book a table in advance along the parade route. This way, I can enjoy whats going on around me while indulging in chicken and waffles, and of course, mimosas (or a Manhattan if i'm really in the mood!) You can eat, enjoy cocktails, enjoy the parade and rest your feet a bit. Its a win-win-win situation!


Tip No. 7: Curate Your Crew
While theres no shortage of people to attend Pride with, selecting your posse can be a source of stress. I typically attend with a ton of my straight friendsbecause we know no one is more gay than your straight friends, Lauren jokes. Real talk though, always make sure someone is sober, so nobody gets lost!
First, level-set with your friends and see what type of vibe everyone is looking for: chill, home before 6pm, or all-night rager. No judgment here. Second, set-up a homebase (see Tip No. 4), so you locate each other in the mega-crowds.Thirdand most importantlymake sure everyone is having fun! Prides about embracing who you are no matter what, adds Lauren. Use the parade as a time to shine as your true self and enjoy being around others doing the same!



Tip No. 8: Keep a Portable Charger Handy
Xunami is all about cell phone etiquette on (and off) the parade route. Put the phone away when talking to your friends,she shares. Its rude! But, we all know theres nothing fun about having a dead phone when you are out and about. Keep a portable charger handy (like this adorable one from ban.do) so you can find your friends, order an Uber, or Seamless on your way home post-parade. #justsaying.


Tip No. 9: Be Respectful
And an important message: Be respectful! Ryan shares his very well-written, candid thoughts here: Theres a very real fight happening involving queer counterculture taking Pride back to its rootsback to the rallies, the marches, the history that came before us. What Pride Month does in a commercial sense is allow straight allies and corporations to participate in the celebration of our communitys history and express their solidarity in our fight toward equality. Its wonderful to gather and celebrate how far weve gone, but we cant lose sight of how much further we have to go. Support for the LGBTQ community should be a year-long commitment.