Where to Find Your Lists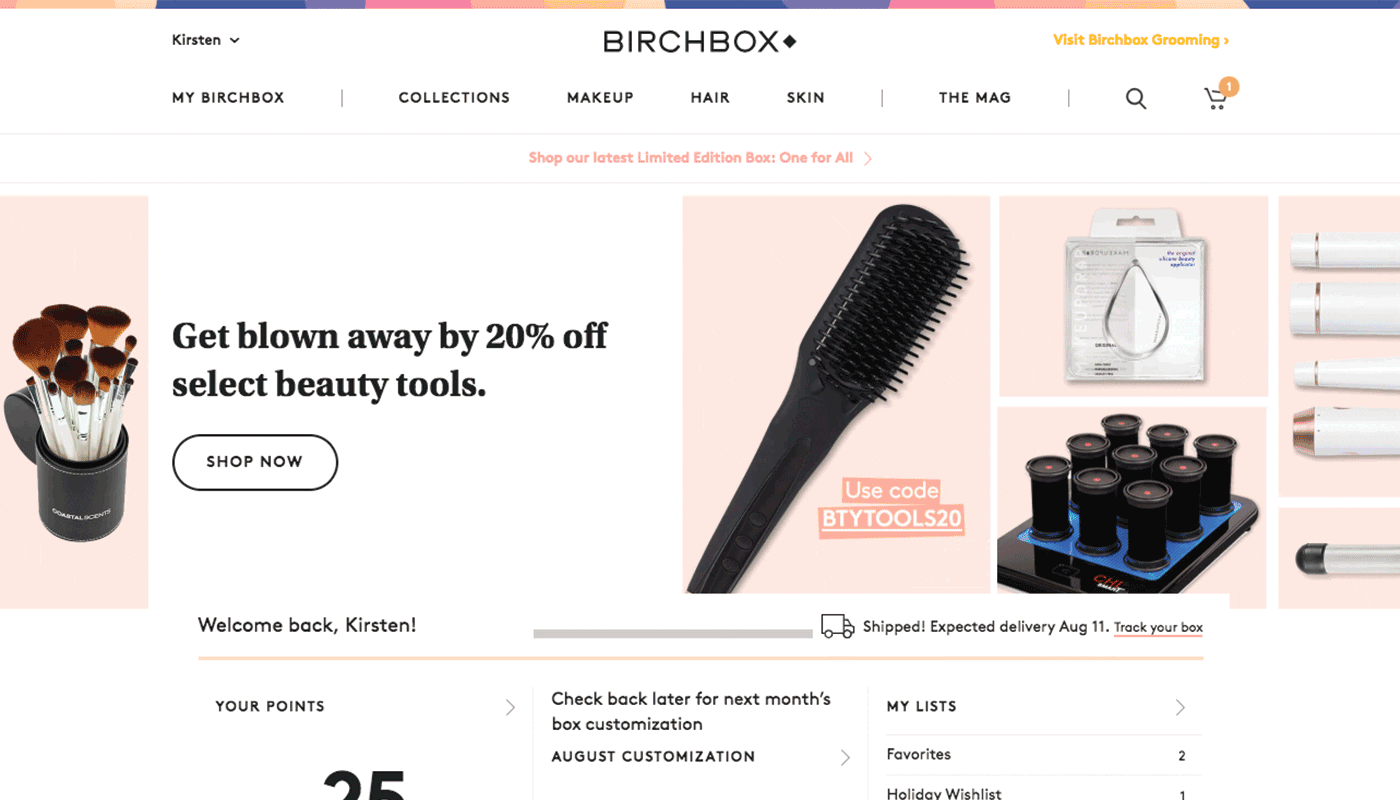 To find your Lists, simply log into Birchbox.com and click on your name. (If you're on your phone, select the Account button to the left of the Birchbox logo and log in. Click it once more to reach your account.) Next, select "Your Lists" to see your List homepage. Everyone with a Birchbox account will automatically have a "Favorites" list and "Holiday Wishlist."
How to Use Lists While Browsing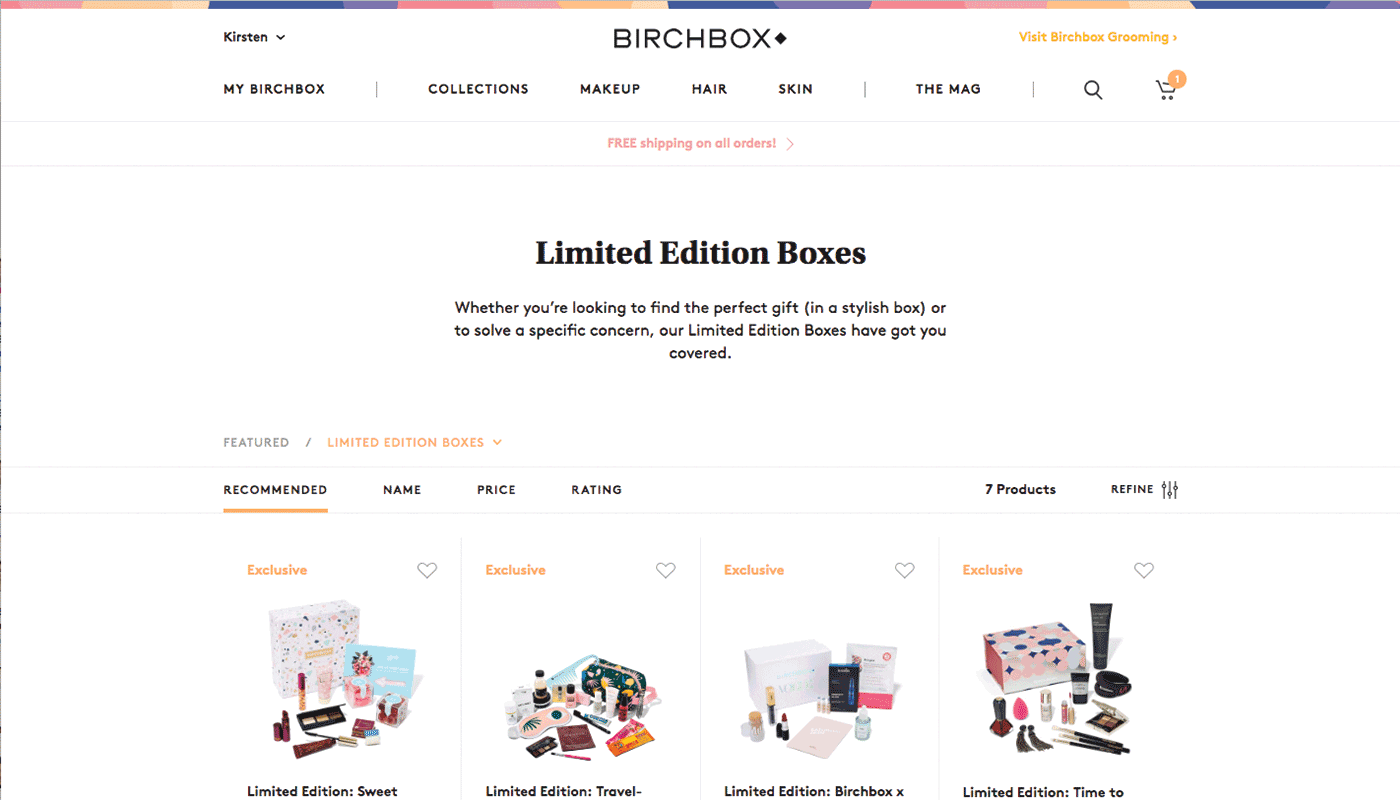 Whether you're scrolling through Limited Edition Boxes or reading about a new moisturizer in our Shop, click the heart next to the product you want to save to a list. (If you're on your phone, the heart icon appears below the price). A pop-up screen will ask you which existing list(s) you want to add to, or whether youd like to create a new list, which you can do while browsing.
How to Create and Add Products to New Lists
Want to keep your lists organized? Whether it's "My Skincare Favorites" or Presents for Dad, you can create a new one in your account, too: Once you're logged into Birchbox.com, navigate to "Your Lists." From there, tap or click "Create New List" and name it whatever you want. Once you head back to the Shop, you'll be able to add products to your new list.
How to Share Your Lists with Friends and Family
If you'd like, once you've filled your lists with your favorite picks, you can share them via Facebook, Twitter, or with a personalized link. Just go to your Your Lists, select the list you want to share, and then tap on the Share icon on the upper right hand corner. (If you're on your phone, click the square icon with an arrow pointing to the top right corner.) Choose the Facebook or Twitter icon, or copy the unique URL at the bottom, which you can then paste and share.
Author
Maura M. Lynch
Burt's Bees addict. Watches way too much TV. Has never turned down a french fry.