March 19, 2015
April 2015: Editors Letter
Whether you wear jeans, khakis, or slacks for your daily grind, Mad Men has plenty to teach you about style. First and foremost: The clothes might not make the man, but they sure do tell his story to the world. Which is why a tailored suit jacket can improve a man's career prospects, and a drawer full of crisp white shirts can save him from ruin.
This month were thrilled to join forces with the show that got guys everywhere excited about dressing up and mixing a proper drink again.
Want a preview at some of the goods going out to subscribers in this box? Watch our sneak peek video or browse some of the featured items below. Youve got until April 10 to sign up to get your own Mad Men-inspired box.
Billy Jealousy Illicit Pearlized Body Wash

This luxurious foaming cleanser has an aromatic formula that contains natural oils to soften, soothe, and moisturize skin long after you dry off. Naturally calming hemp seed oil works to soften and moisturize skin, while agave leaf extract teams up with Vitamin E to nourish.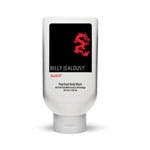 Tommy John Cool Cotton Trunk

A legendary outfit starts with a firm foundation. These airy cotton boxer briefs are a consummate wardrobe upgrade, with a range of unique featureslike breathable fabric, a contour pouch, and a stay-put waistbandthat will keep you cool and comfortable, whatever you layer on top.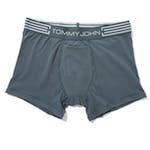 Harry's Truman Razor

Despite its affordable price tag, this razor cuts no corners. Its five steel blades provide an ultrasmooth shave, while a flexing head maximizes coverage, and minimizes irritation. Its zinc alloy handle has a comfortable grip, a stylish finish, and just enough weight to let you shave with confidence.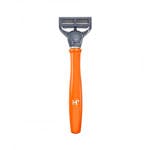 Declan Pocket Square and Word. Notebook 3-Pack

In spite of their classic aesthetic, each of these workday essentials has an innovative touch. The pocket square (with contrast trim and hand-rolled piping) doubles as a screen cleaner, while the trio of American-made notebooks feature a subtle yet versatile page format, perfect for sketching and jotting alike.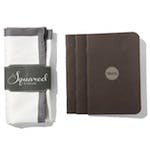 English Laundry Cambridge Knight

If the stories of a mans travels could be distilled into a single scent, this would be it. A warm and velvety muskwith notes of black currant and cedarcarries the worldly wisdom of where hes been, while hints of grapefruit, patchouli, and jasmine keep his sense of wanderlust alive and well.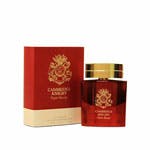 PARLOR by Jeff Chastain Reworkable Hold Paste

This unique hybrid formula provides flexible, touchable hold and enviable texture without feeling crunchy or sticky. Plus, its good for your hair: Sweet almond extract adds softness and shine, while vitamin B5 protects against breakage. It's our first sampling in a stellar line from the celebrity stylist.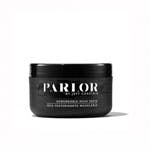 And dont forget to tune into the final Mad Men episodes on AMC starting on April 5 at 10/9c. You might want to batch-up your cocktail recipe for that viewing party.
Know someone who loves Mad Men? Refer a friend to Birchbox and they'll receive one of our exclusive Mad Men-Inspired boxes as their first delivery, curated in partnership with the award-winning show. Plus, you'll get a chance to win an amazing prize.