Color Correcting, Defined
Makeup artists define color correcting as the technique of using colorful primers, powders, and concealers to correct issues with your skin tone. Unlike regular concealers and foundations that simply cover imperfections, these green, lavender, yellow, and coral-hued formulas help target issues like redness, undereye circles, dullness, dark spots by canceling them out with opposite shades on the color wheel (dont worry, more on that below).
Who Is Color Correcting For?
Were not going to lie, color correcting is not necessarily for makeup newbies or minimalistschances are, you can solve your beauty dilemma with the well-known combination of foundation and concealer. But if youre dealing with a more serious skin issueslike discoloration, acne scars, rosacea, or dark spotsthen color-correctors make total sense.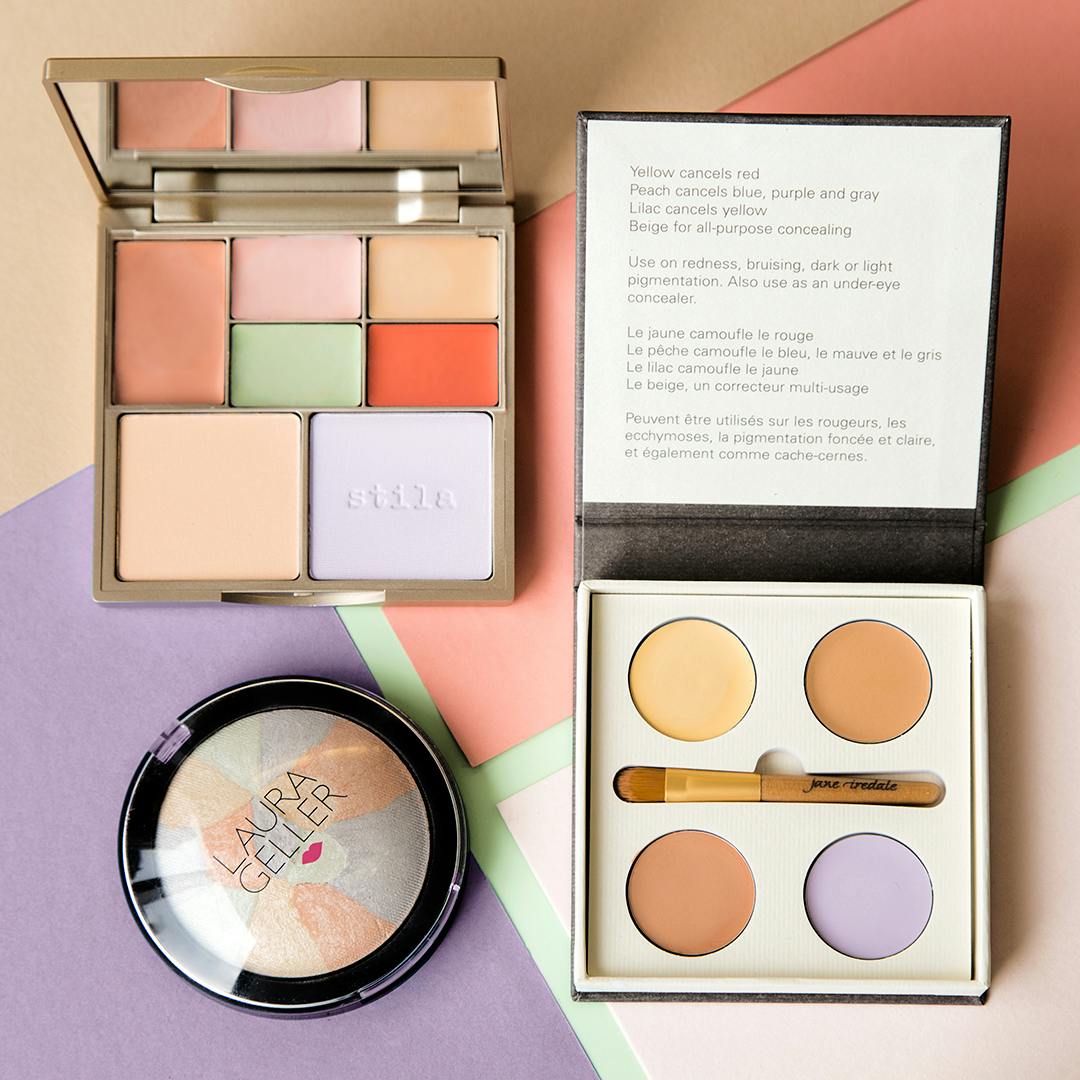 Okay, Im Curious! Which Colors Do What?
Think of the color that you want to correct (purple undereye circles, for example) and then look for the shade positioned directly across from it on the color wheelthat's the one you should go for. Keep in mind that lighter shades work best on fair skin, while deeper shades are the perfect match for darker skin tones. Here is a quick breakdown:
Peach/Orange: Cancels out blue. Use it to correct blue or purple undereye circles or veins.
Green: Cancels out red. Great for correcting redness due to rosacea, broken capillaries, acne, or sunburn.

Lavender/Purple: Cancels out yellow. Use it to brighten dull or sallow complexion.

Yellow: Cancels out purple. Go for it if you want to even out your skin tone.
How Do I Incorporate Color-Correcting Techniques Into My Makeup Routine?
Newcomers to the trend will want to start with a powder correct like Laura Geller New York Filter Finish Setting Powder, which combines shades of green, yellow, lavender, and orange to give your face all-over brightness. Another option is a CC cream (CC=color correcting) like Supergoop! Daily Correct CC Cream SPF 35+, which will subtly adjust to your skin tone to correct problem areas.
For more advanced application, apply a correcting concealer or primer underneath your everyday foundation and concealer by using your fingertips to apply a tiny amount of product only on those spots that require extra TLC. Next, apply your go-to foundation or BB cream with a brush or a beautyblender and, as a last step, apply a sheer concealer. For more product suggestions, visit our new color-correcting category.
Birchboxs Color Correcting Cheat Sheet
We get it, this stuff is confusing, which is why we created a cheat sheet for you to save and consult as you test this out at home. Ready? Set! Go.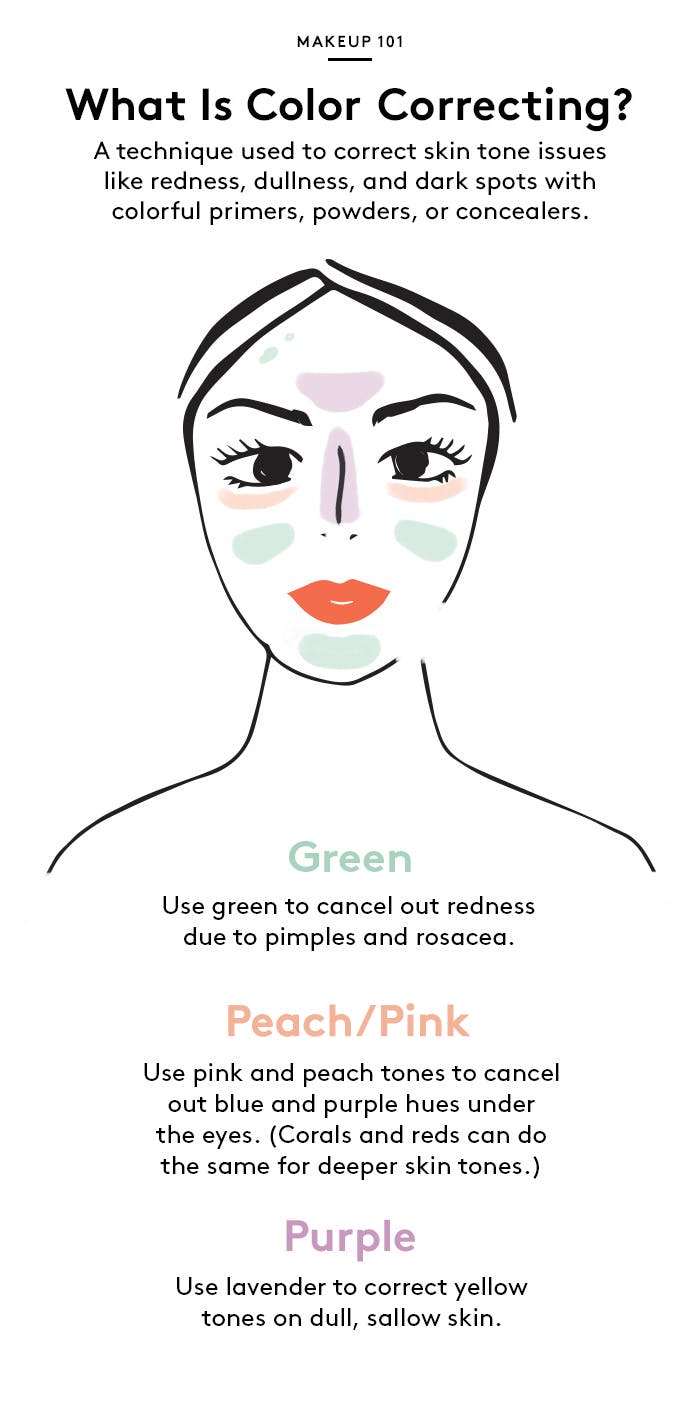 Author
Maura M. Lynch
Burt's Bees addict. Watches way too much TV. Has never turned down a french fry.