Hair · February 16, 2015
The New Eco-Friendly Solution to Your Bad Hair Days
When it comes to haircare, finding the right formula, perfect scent, and pretty, reusable packaging is near impossible. The relaunched Essentials line from Davines is making the quest a little easier. Including sulfate- and paraben-free reboots of their popular LOVE and MOMO products, it has more nourishing ingredients, eco-friendly containers, and the brand's trademark amazing scents, so you don't have to settle for a less-than-everything styling experience.
Inspired by the sustainability of the Slow Food movement, Davines has infused each of its updated products with an active ingredient grown by local Italian farmers. Theyve also redesigned the packaging so it uses less plastic and lends itself to upcycling (yes, we have been reusing our containers for organizing lipsticks and carrying snacks). Which one of the updated formulas is right for your particular head of hair? Three Birchbox staffers tried the new line to help you decide: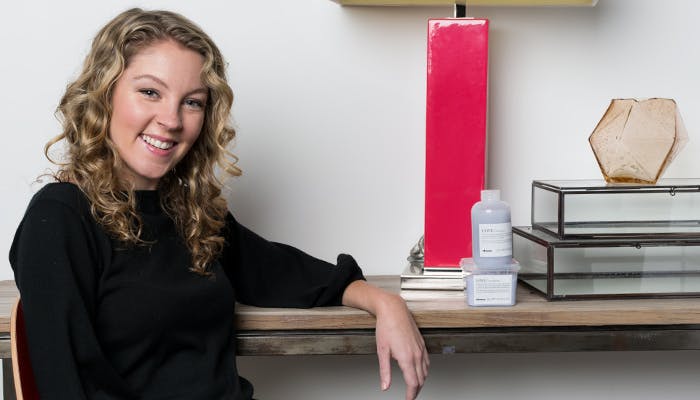 LOVE: The Solution for Frizzy, Unruly Hair
Brittany Sheehan goes to battle daily with her dry, curly hair. I usually just wash it, she says, put in some product for damaged hair and then put it in a bun." Shes perpetually searching for a product to tame her wild mane.

The Davines Rx: The LOVE Smoothing Shampoo, Conditioner, and Hair Smoother rely on the hydrating and softening properties of Minuta olives, harvested in Sicily. After washing, Brittany applied the Smoother to her towel-dried hair and let it air dry. To her surprise, her curls looked controlled and defined: My hair felt so much softer than it usually doesIm going to keep using this!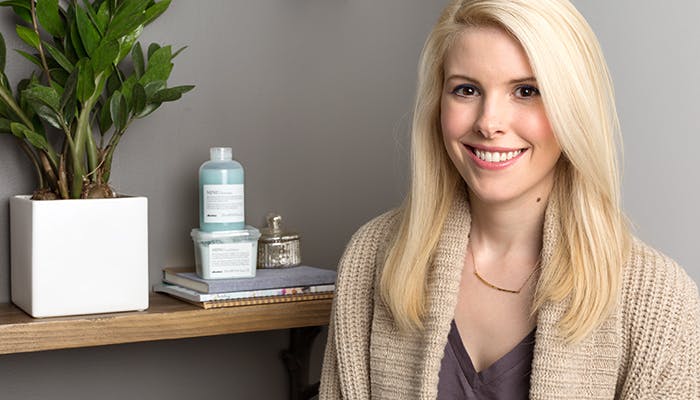 MINU: A Healthy Treatment for Colored Styles
In the past few years, Lorelei Orfeo has gone from dark brunette to auburn to, most recently, platinum blonde. And while she loves the look, going lighter has done a number on hairs texture: When I wash it, it feels dry, straw-like, and flat, she says.

The Davines Rx: Infused with Salina Capper Blossom, grown on an island off the Italian coast, this new shampoo, conditioner, and shine-inducing hair serum protect and illuminate color-treated hair by fortifying it with antioxidants and amino acids. After washing, Lorelei applied conditioner to her ends for five minutes. It felt like I was putting on a hair mask, she says. Free of damaging preservatives, its totally safe for regular use on her processed hair.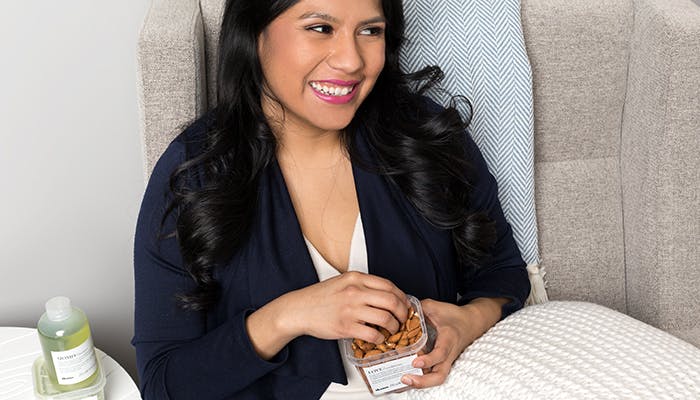 MOMO: A Hydrating Boost for Dry, Brittle Ends
Sandra Cuya confessed that she never uses conditioner. In addition to skipping this essential-for-dry-hair step, she regularly exposes her long, thick locks to heat tools and the occasional blowout. My hair is super dry and tangles easily, she says.

The Davines Rx: Rich in water, vitamins, and minerals, the yellow melon extract found in this shampoo and conditioner, is the antidote to Sandras dehydrated hair. After towel drying, she says the results were immediately apparent: I could run my fingers through the ends of my hair! Even after styling with her go-to curling wand, her hair felt healthier. For even more shine, rub in a tiny amount of MOMOs Hair Potion, a styling cream that revives dull strands with Provitamin B5.