Makeup · January 8, 2015
The Easiest Smudged Liner That Doesn't Require a Makeup Brush
The pencil liners I've used in the past always looked somewhat unfinished on me, even when I blended with an shadow brushor worse, too harsh when smudged. But Katherine Cosmetics Everyday Eyeliner, with its built-in smudge brush and self-sharpening tip, piqued my interest in pencils again. The waterproof liner also has moisturizing ingredients typically seen in skincare products like hyaluronic acid and vitamin C, so it glides on smooth and doesn't tug on lids. I gave it a shot, and finally figured out how to smudge my liner so it not only makes my eyes look larger, but gives me the same drama as my beloved liquid. You dont even need a steady handjust follow these four steps.
Step 1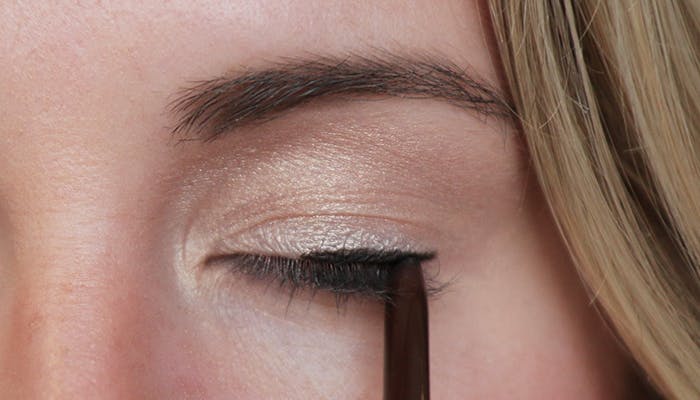 Staying as close to your lash line as possible, gently draw a line with the pencil straight across from the middle to the outer corner of your eye. Try to avoid tugging on the skin near your outer eye corner to stretch your eyelidwhile it seem like this technique will help you get a straighter line, it actually ends up distorting the look once you let go.
Step 2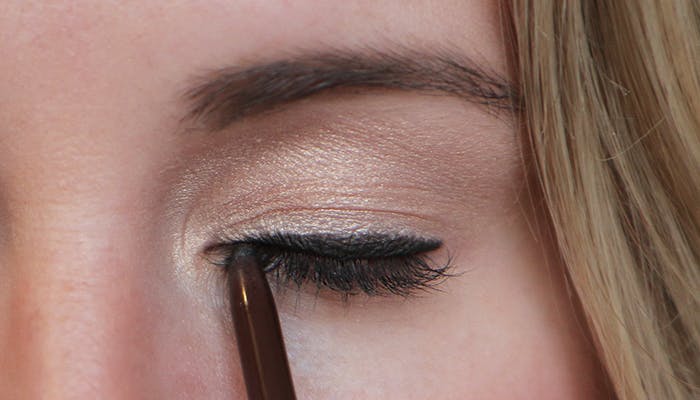 Complete the line by drawing from the middle and tapering toward the inner corner of the eye. (I like breaking my top lid liner application into two parts so I don't go overboard and draw too thick of a line.)
Step 3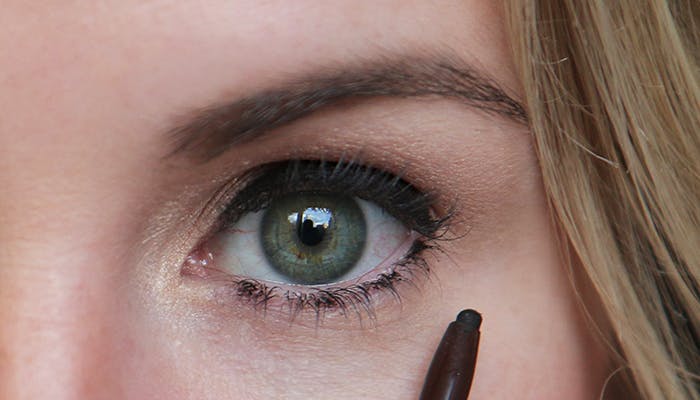 Draw a few dashes with your pencil close to your lower lash line, right underneath your waterline. Make fewer dashes further apart for a less intense look and more for some drama. The dash application gives you more control than drawing one line so you don't have to worry about it looking too harsh.
Step 4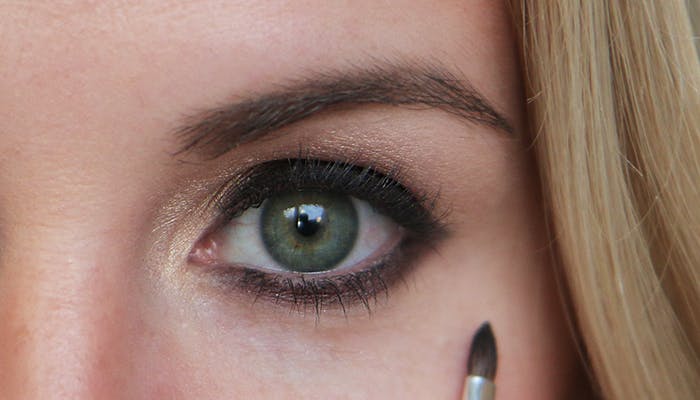 Heres where the smudging begins! Using the smudge brush end of your pencil, blend your lower lash line dashes together, starting from the inner corner to the outer. Do the same on your top lid, starting from the outer corner to the inner. Smudge until you feel like you've got the soft finish you want. Since the brush on this liner is a tapered makeup brush (instead of a typical sponge tip), I also like to smudge out the outer corners into a slight wing to really open up the eye. Finally, apply a few coats of volumizing mascara.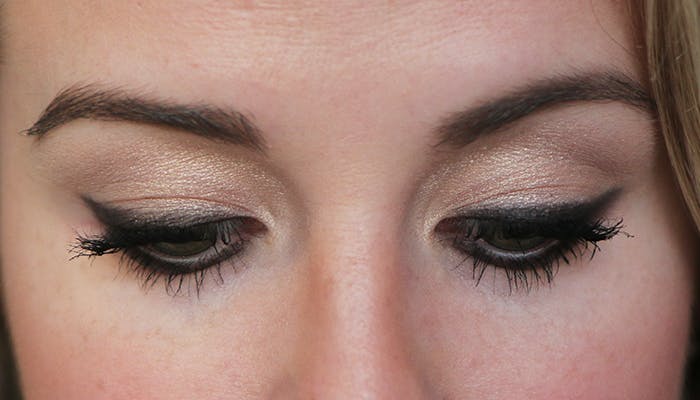 Juliette Dallas-Feeney