Celebrity · February 9, 2015
Grammys 2015: Proof That "All-Black Everything" Always Looks Killer
Tiesto and Big Sean
Tiesto sports a casual unbuttoned look, while Big Sean ups his style cred even further with this sleek suit-and-bow-tie ensemble.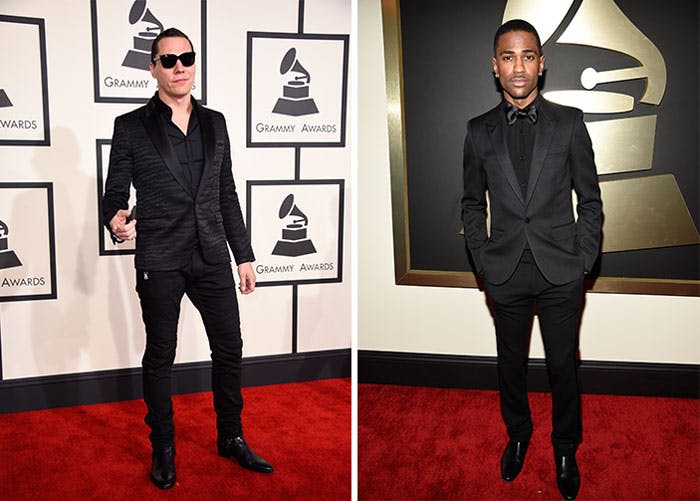 Common and Billy Ray Cyrus
Common plays it somewhat safe, but looks ever classic in his black monochromatic suit. Billy Ray opts for edgy, and the sharp leather jacket plus fitted pants make the country singer look like rock royalty.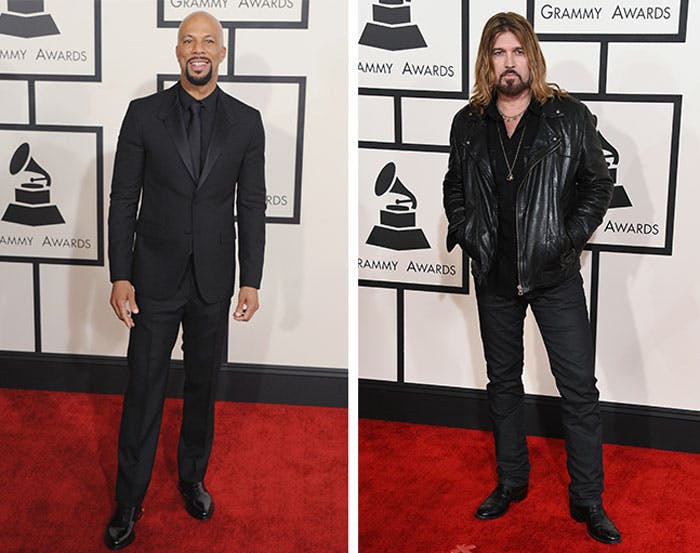 ###Kanye West

Big Sean's mentor is probably the guy who gives him style advice, too. Kanye's chest-baring look is cool enough for a dinner party, but when he's flanked by this unidentified female (and an also-monochromatic Tyrese), it's evident that he's the life of the party among music's best-dressed stars.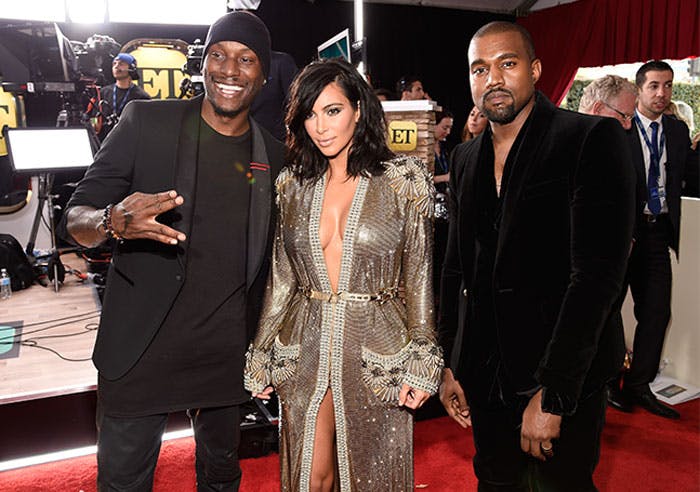 ###All-White Everything

One crooner strays from the dark side but tries out a different monochromatic look. Pharrell is no stranger to envelope-pushing fashion, but this year his sartorial selection earns a bit more esteem: This all-white short suit is a perfect fit for the effortlessly cool singer (and we love how his wife Helen always accompanies him in equally hip outfits).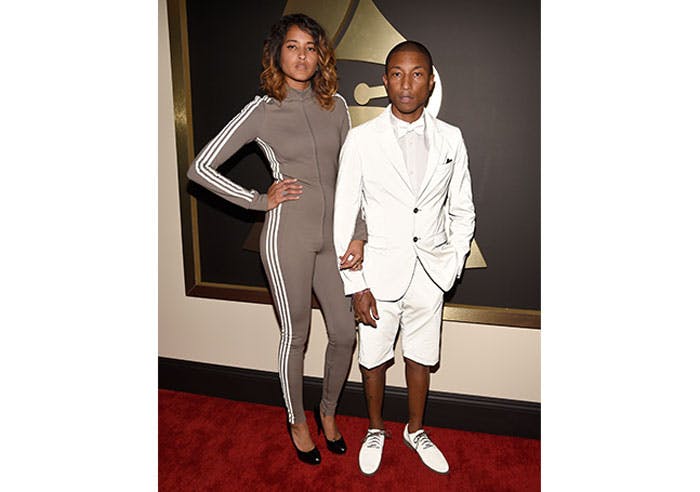 Photos: Getty