Food · February 12, 2015
The Healthy French Fries You Won't Regret Eating
Even the most diehard DIYers among us stop short at french fries. We think our fries can never be as good as the hot, salty, fatty ones lifted from a restaurant-grade fryer basket, so we focus our energies anywhere else. We're vying against McDonald's, and that's not a race we want to lose, or enter, or even admit to thinking about. Patricia Wells, however, has her own technique: she cuts baking potatoes into fat strips, steams them till they're tender, and theneither right away or even hours laterroasts them in the hottest possible oven with surprisingly little olive oil. Then she adds salt, just at the end.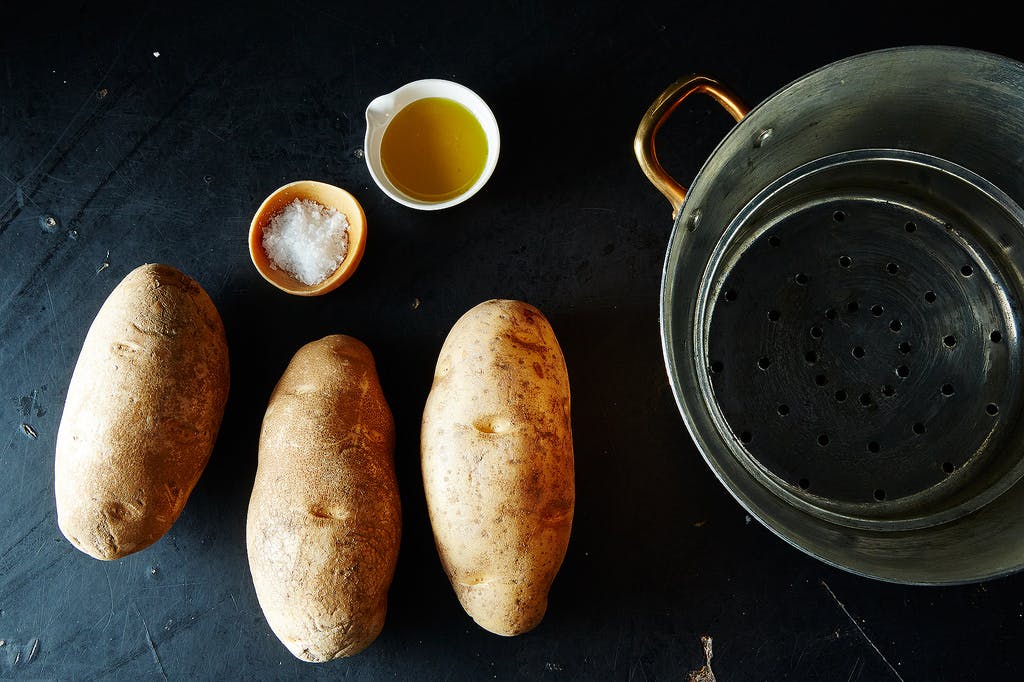 Patricia Wells' Fake Frites
Serves 4 to 6

2 pounds baking potatoes, such as Idaho russets or Bintje, peeled and cut into thick fries, 3/4 inch by 3 inches

2 to 3 tablespoons extra-virgin olive oil

Fine sea salt to taste
Preheat the oven to 500 F. Bring 1 quart of water to a simmer in the bottom of a steamer. Place the potatoes on the steaming rack, place the rack in the steamer, cover, and steam just until a knife inserted in a potato comes away clean, 10 to 12 minutes. (The potatoes should not be cooked through, or they will tend to fall apart.)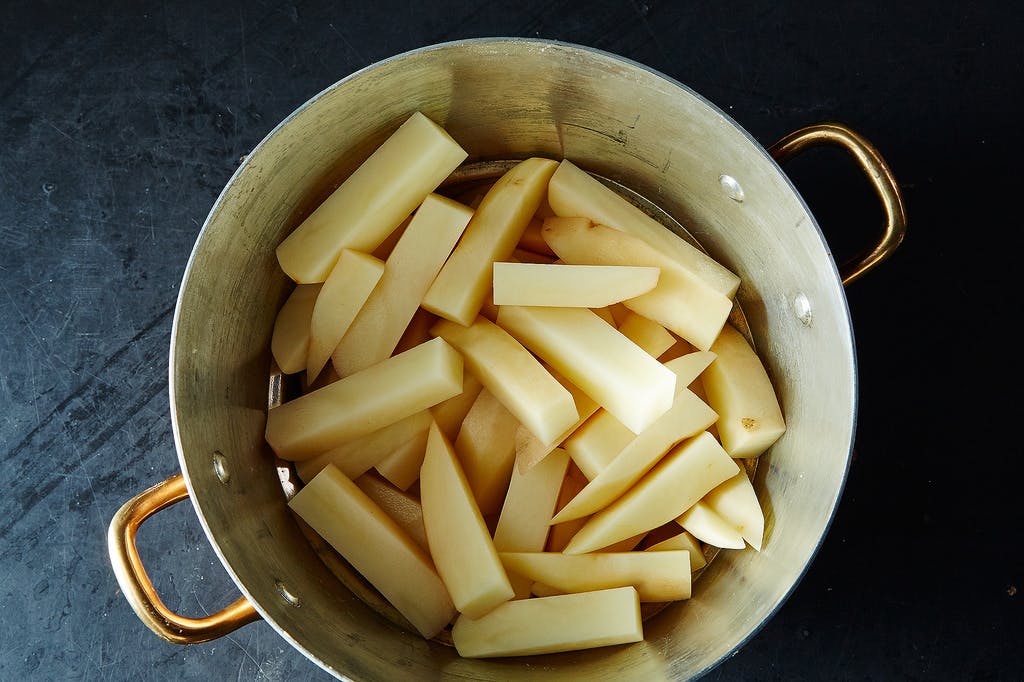 Transfer the steamed potatoes to a bowl and drizzle with oil. Carefully toss to coat evenly with oil. (The potatoes can be prepared to this point several hours in advance. Set aside at room temperature.)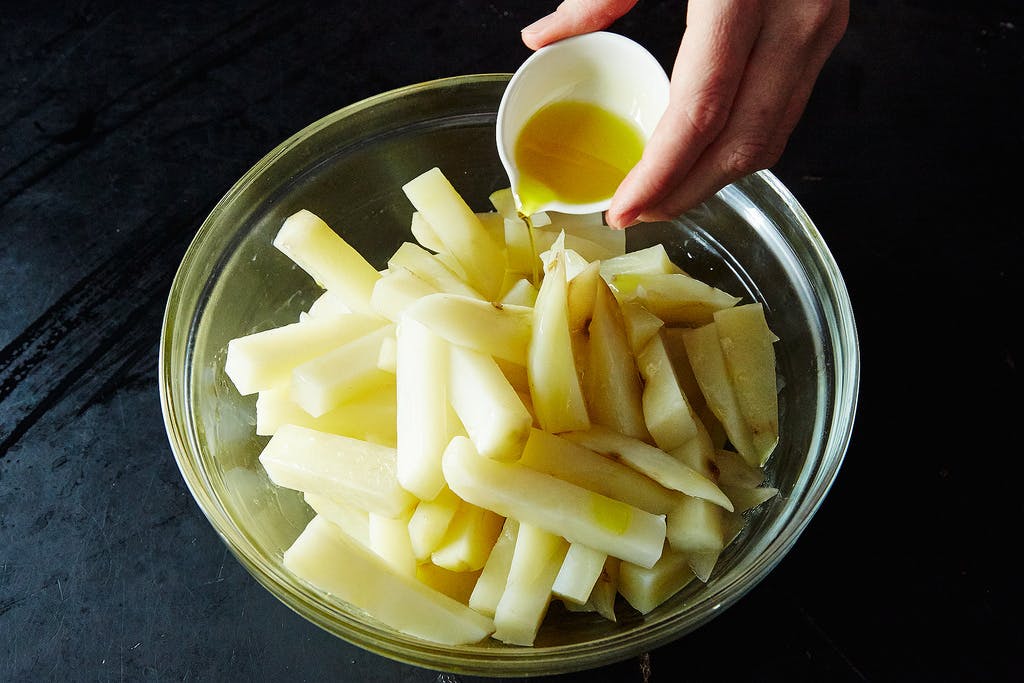 With a large slotted spoon, transfer the potatoes in a single layer to a nonstick baking sheet. Discard any excess oil or liquid. Place the baking sheet in the oven and bake, turning so they brown evenly, until the potatoes are crisp and deep golden brown, 10 to 20 minutes.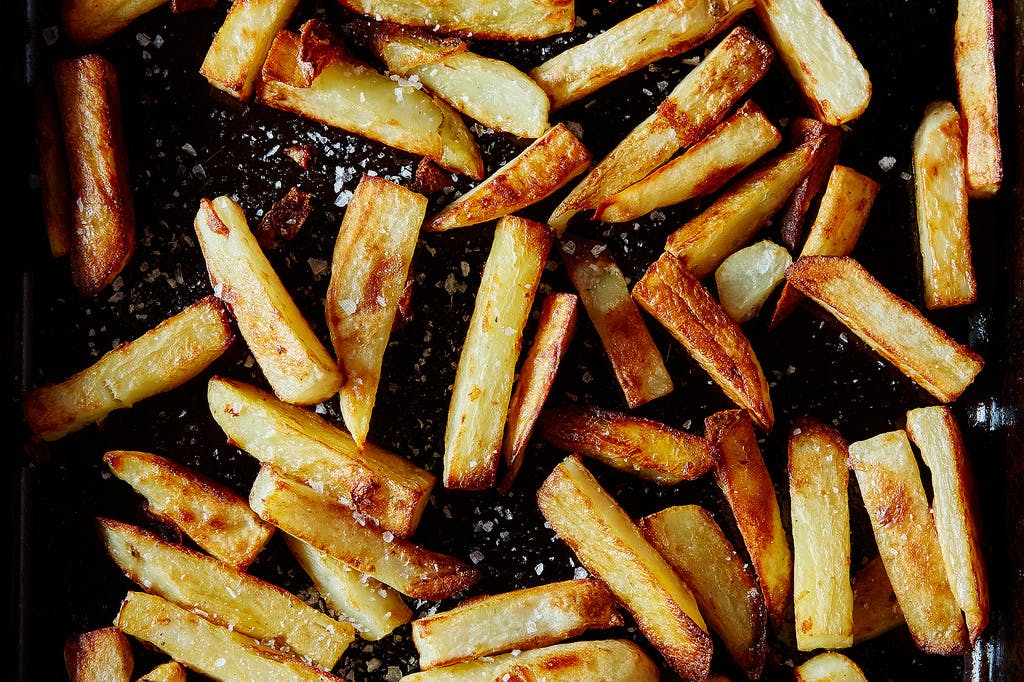 Remove from the oven, season generously with salt, and serve immediately.
Kristen Miglore
This piece was adapted from an original post on Food52.
Photos: Food 52