Makeup · January 22, 2015
5 Makeup Hacks for Dry Winter Skin
Prep Skin for Makeup with Antioxidant-Packed Primers

Before you even think about applying makeup, Pinkson says, make sure your skin is fully hydrated. Apply an antioxidant-packed moisturizer or BB cream like Dr. Jart+s Black Detox Beauty Balm and a hydrating eye creamdab ARCONAs Eye Dew, which contains hyaluronic acid and light reflecting minerals, onto the bone below and above your eyes.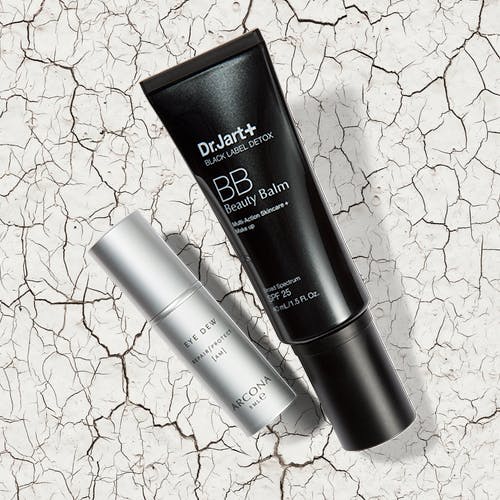 Add Argan Oil to Your Tinted Moisturizer for a Hydration Boost

Swap powder foundation for cream and liquid formulas, which blend more evenly into uneven skin textures. Pinkson is partial to W3LL PEOPLEs aloe-packed Narcissist Stick Foundation, applied in soft, downward strokes with a foundation brush (brushing upwards can irritate sensitive complexions). For sheerer coverage that wont dry you out, she recommends blending a couple drops of Acures 100% Organic Moroccan Argan Oil into a hydrating tinted moisturizer and smoothing onto your face with the warmth of your fingers.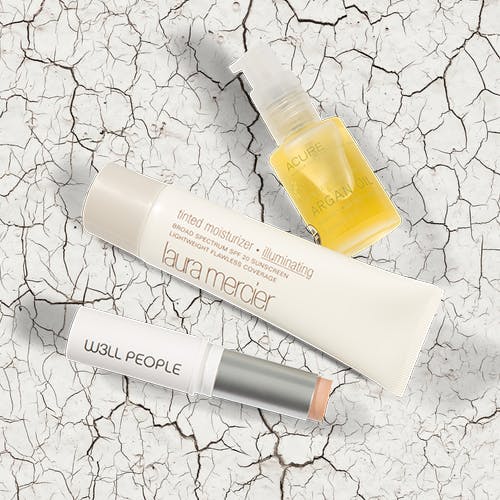 Play With Colorful Creamy Formulas

Noticing a trend? As with foundation, Pinkson recommends sticking to cream blushes and shadows. When applied to the apples of cheeks, Vasantis Lip and Cheek Colour Pod gives wind-battered skin a healthy dose of hydrating color. Similarly, cream-based shadows like Laura Merciers Caviar Sticks should be used in place of powder formulas and applied close to the lash line. Avoiding the crease will cut down on the risk of highlighting dryness-induced fine lines.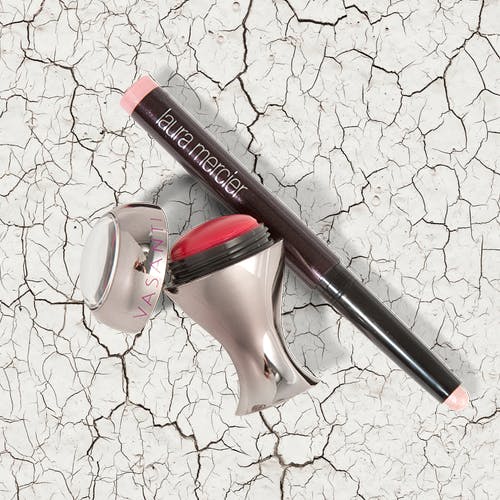 Save Matte Lips for Spring

If your lips are cracked and chapped (and whose arent?), Pinkson recommends avoiding matte formulas, which can make them appear even drier. Make the switch to a tinted lip balm (like Pixi by Petras Shea Butter Lip Balm) or a sheer, vitamin-packed product like Jouers Hydrating Lipstick. Both contain healing Shea butter, which will make your lips feel as moisturized and full as they did back in July.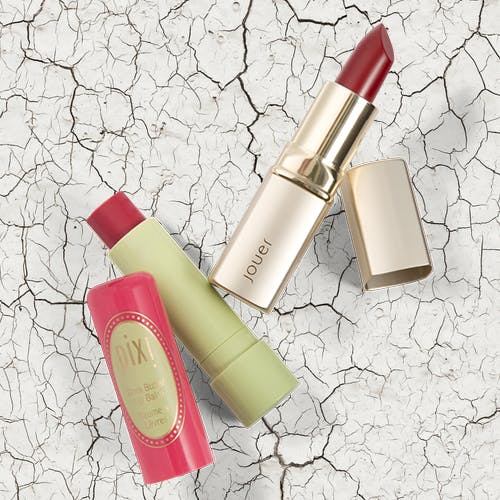 Highlight and Hydrate

Its a common misconception that shimmery highlighters will call attention to uneven skin texture. Not so, says Pinkson: Highlighters are dry skins best friendyou just need to know where to apply them. Put W3LL PEOPLEs Bio Brightener Stick on cheek bones, brow bones, and the cupids bow, to make winter-worn skin look dewy. Then set your makeup with a hydrating facial spray like Jurliques Rosewater Balancing Mist. The tonic will keep everything in place, and its blend of rose essential oil, aloe, and grapefruit seed will soothe your skin throughout the day (spritz whenever you start to feel parched!).