Makeup · June 22, 2015
How to Apply Makeup With One Hand
Since my daughter Penelope arrived in November, Ive learned how to do almost everything with one handand her in the other. That list includes writing articles (bless the Swype app), tying a ponytail (a newfound dexterity), and applying my makeup. Since theres no closing the bathroom door with a seven month oldand because shes fascinated by her reflection in the mirrorIve worked out a system where I can sit her on my left hip while I wield multitasking products with my right hand. Masterful, right? My morning step-by-step leaves me with an understated glow in less than five minutes. Heres what it takes to make it happen:
Step 1: Wipe, Dont Rinse

First, I create a clean base by washing off any baby slobber or leftover makeup. Rinsing requires two hands and the ability to hinge at the hip, so wipes it is. I prep my skin and get rid of any residue with a soothing wipe like the ones from Klorane, which dont have an overly-silky feel and are made for sensitive skin. Theyre 100 percent biodegradable, the package dispenses cloths without bunching and has a quick-snap closure so its easy to grab and dab. (I remove the center plastic fasten to open even faster.)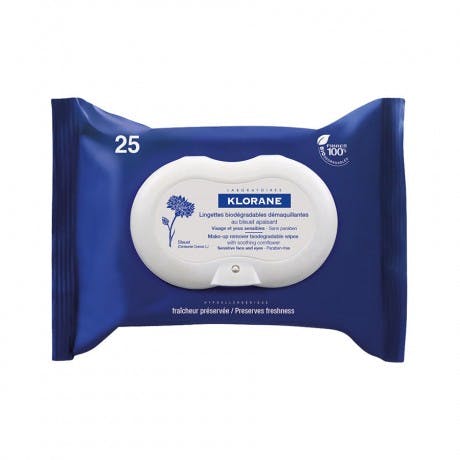 Step 2: Use Sticks, Not Brushes

My pedestal sink does not accommodate brushes, so I've switched from mineral powder foundations to foundation sticks. With W3LL PEOPLE Narcissist Stick Foundation, I just pop off the top with my ring finger and thumb, draw lines on my T zone, cheekbones, and chin, then flip the stick so I can use my lower thumb and wrist to smooth the nude hue on. The creamy organic formula blends seamlessly and has a barely-there finish that you can layer for coverage.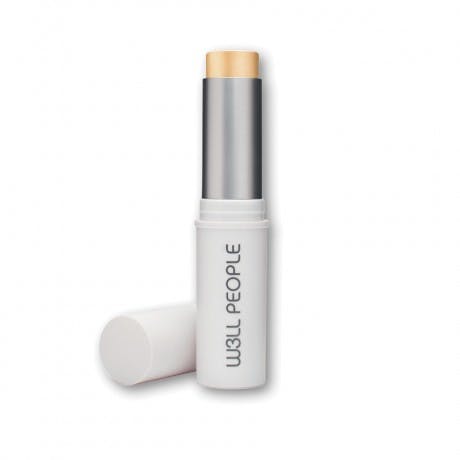 Step 3: Apply Color Liberally

This might be my favorite step: I keep Tata Harpers multitasking tint unscrewed and simply tap my ring finger on it, swirl, and run the color along my lips, cheeks andoff-label confessioneyelids. The all-over touch of the fresh, pink Very Sweet shade energizes my look without a lineup of products. It has the casual glimmer of a salve but with added gloss and plumping power.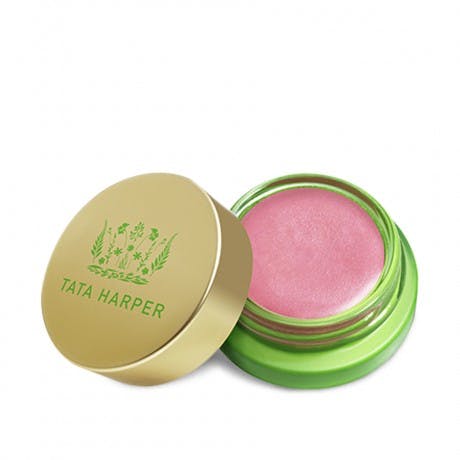 Step 4: Focus on Brows, Skip the Lids

I pass on liners, mascaras, and shadowsreally anything that could be a poking hazardin favor of brow touch-ups. Anastasia Beverly Hills Brow Wizs one-sided crayon and one-sided spiral brush makes one-handed application easy. Once Ive removed both tip covers, I open the color tip with a twist and draw on small strokes. Then I flip it and press brush to brow to smooth out the angle of my arch faster than you can say, Thats not for eating, Penelope.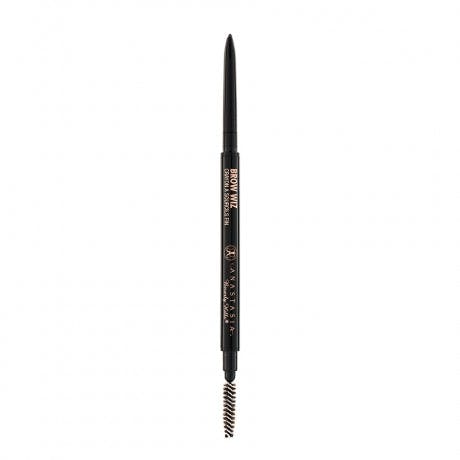 Step 5: Set Everything With a Spritz

By this point, Im bouncing Penelope to keep her smiling. We walk to the changing table to throw on her romper and wash off some stubborn avocado with a warm cloth. Back on my hip I give my face a quick spritz of Evian Facial Water Spray or Caudalie Beauty Elixir to set my makeup with a gentle rainforest-esque mist before I make my way out the door. Were on our way, and even if my tote isnt organized, at least my makeup is put together.