Style · April 1, 2015
How To: Dress Like a Modern-Day Mad Man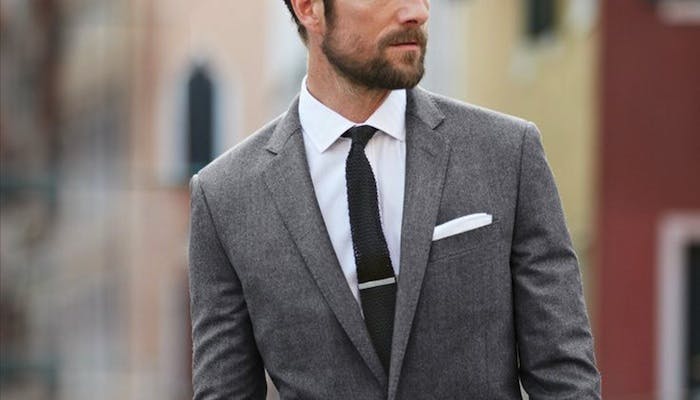 When It Comes to: Suits
If there's one thing we've learned from Mad Men, it's that a perfectly tailored suit will never go out of style. But when it comes to reflecting your chosen decade, the devil is in the details. The suits of the 1960s had a distinctive set of featuresa straight leg, wide lapels, and a single vent in the backand while these might be called classic today, they're undoubtedly out of date. Instead, look for a suit with a sleeker silhouette: a tapered leg, narrow lapels, and double vents in the back (which prevent unsightly bunching). The J. Crew Ludlow suit pairs all of these features with a flattering off-the-rack fit.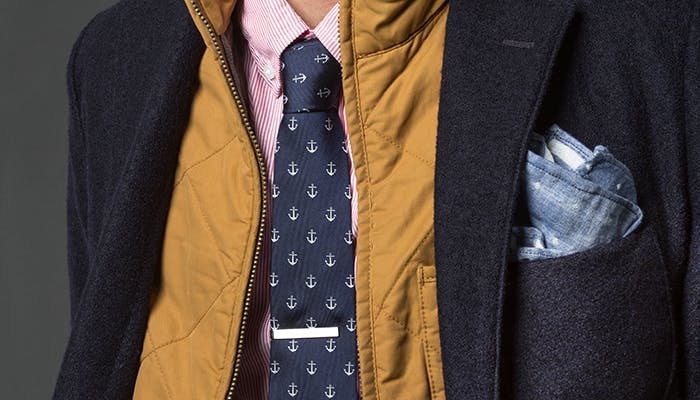 When It Comes to: Accessories
The outfits of Mad Men are replete with dapper accessories, from slim ties and pocket squares to tie bars and cufflinks. However, the iconic style of the era was grounded in consistency: Neckwear was muted, tie bars were metal, and pocket squares were white with a rectangular fold. Today, these accents have more room to breathe, allowing you to show off a bit more individual flair. Try playing around with textures and fabricswool ties and linen pocket squares are two top contenders. Similarly, you can swap your metal accessories for more eccentric materials: Wooden tie bars and cufflinks lend a bit of rugged panache while still remaining sartorial.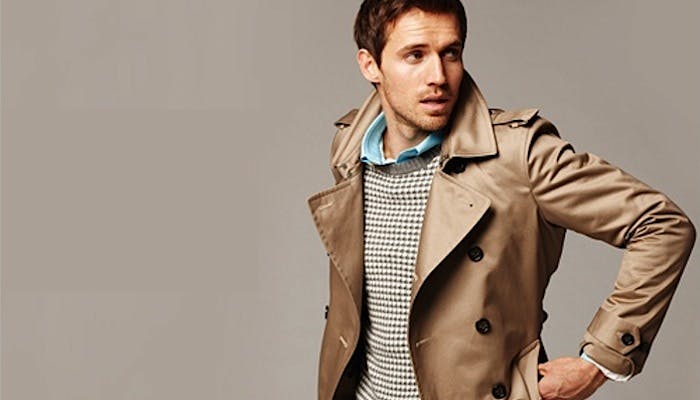 When It Comes to: Outerwear
1960's outerwear falls in two general categories: topcoats and raincoats. The topcoat hasn't changed that much, so with that you're in luck: Look for one in wool or cashmere, and make sure to double-check it fits on top of your suit. Raincoats, on the other hand, have undergone an evolution: Instead of the macintosh jackets and single-breasted trench coats that Don is wont to wear, opt for a double-breasted trench coat with a tailored (not boxy) fit.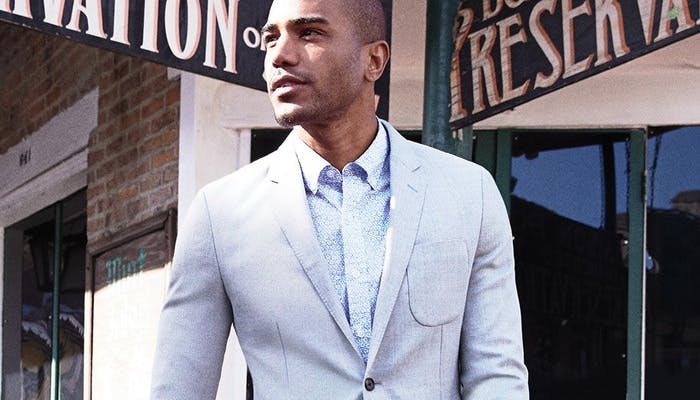 When It Comes to: Casualwear
Over the decades, the definition of "casual" has undergone a shift. What was once the arena of sport coats and seersucker ties has slowly yielded ground to hoodies, tees, and jogger pants. But while we'd never turn our nose up to a great vintage tee, there are ways to class up your weekend gear without looking out of place. Try throwing a light, unstructured blazer over a button-down and jeans: Bonobos and Uniqlo both have solid options. A polo shirt is another take on the '60s-inspired weekend: Just forgo the stripes and baggy fits of frat parties past, and opt for a tailored version with a classic color or print.
Know someone who loves Mad Men? Invite a friend to Birchbox and they'll receive one of our exclusive Mad Men-Inspired boxes as their first delivery, curated in partnership with the award-winning show. Plus, you'll get a chance to win an amazing prize.
Author
Nathaniel Nagy
Copywriter, cold brew advocate, purveyor of handcrafted birthday haikus since 2009.