Skincare · April 22, 2015
6 Foolproof Ways to Fake a Tan Before Summer
The Event: Your First Beach Trip of the Season

The Prep Time: One Month

What You Need: A Gradual Glow

Avoid those wow-youre-so-tan remarks from coworkers by using Supergoop!s Gradual Self-Tanning Mousse SPF 20. Instead of dramatic, overnight color, this self-tanning mousse, moisturizer, and sunscreen gets slightly darker every time you apply it, creating buildable color thats both streak-free and natural-looking over the course of a few weeks.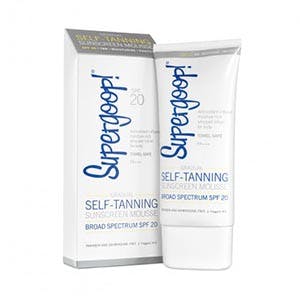 The Event: A Jean Cut-Off-Friendly Music Festival

The Prep Time: One Week

What You Need: A Smear-Proof Formula

To prepare for your legs-for-days uniform, use Vita Liberatas pHenomenal 23 Week Tan Mousse + Mini Mitt, a foam-based self-tanner that takes 12-24 hours to show up (depending on how many layers you apply) and lasts for up to 15 days. It also seals in hydration for up to 72 hours, so your shade doesn't fade. In the meantime you can crowd surf knowing your legs are soft, tan, and the color wont rub off.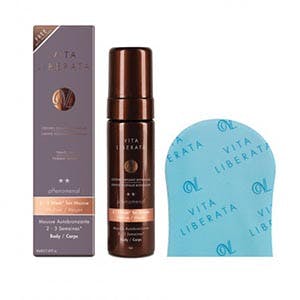 The Event: Your Cousins Destination Wedding

The Prep Time: 24 Hours

What You Need: An Overnight Bronze

Not all wedding locations call for the same level of faux glow: A mountaintop ceremony requires just a touch of color, whereas beachside nuptials call for a deep bronze. St. Tropezs Self Tan Express Advanced Bronzing Mousse intensifies depending on how long you let it sit before showering and deepens over the course of eight hours, so you can customize according to the reception location.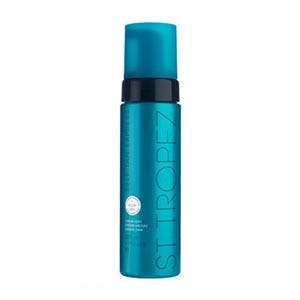 The Event: A Last-Minute Weeknight Date

The Prep Time: A Few Hours

What You Need: Quick-Drying Color

Your crush just called and asked you out to dinnertonight. If your legs are too ghostly to pair with your go-to mini skirt, grab Body Drenchs quick-drying Instant Self Tanner Bronzing Spray. It'll leave your legs tan and streak-free within three to five hours, so you can spritz it on in the afternoon and strut confidentially by nightfall.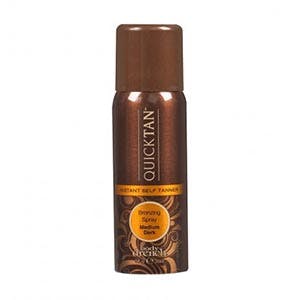 The Event: A Spontaneous Sunday Picnic

The Prep Time: 10 Minutes

What You Need: A Short-Term Tan

ModelCos One Night Tan Instant Bronze Mousse will make your skin shorts and a T-shirt-ready in minutes10 minutes, to be exact. The spray-on, quick-drying formula gives you a natural tint and will wash off the next time you shower, so youll get the coverage you need for the day without the pressure to make it perfect for the long haul.
The Event: An Impromptu Selfie

The Prep Time: 30 seconds

What You Need: An Instant Tint

The sun is setting and you have to snap a quick pic. Pull out BORGHESEs Splendore All Over Body Bronzer to give your face, chest, shoulders and legs the subtle glow they need in literally seconds. It has a built-in brush so you can swipe on the mineral, goof-proof formula wherever you are.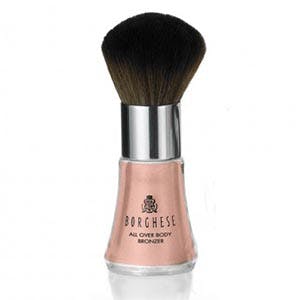 Author
Maura M. Lynch
Burt's Bees addict. Watches way too much TV. Has never turned down a french fry.