Skincare · July 21, 2015
Wave Goodbye to Summertime Smells with these 5 Fresh Tricks
When Your Subway Commute Is the Pits

Waiting on a steamy train platform can basically undo your A.M. shower, which is why youll want to stash these Whish Deodorant Swipes in your bag or desk drawer. The single-use wipes whisk away B.O., soothe underarms with calming oat extract, and even contain hair growth-inhibiting chaparral extract so you can go longer between shaves.

DIY: Swipe witch hazel on your underarms before heading out for the day; the natural astringent keeps bacteria at bay and tightens pores to reduce sweating.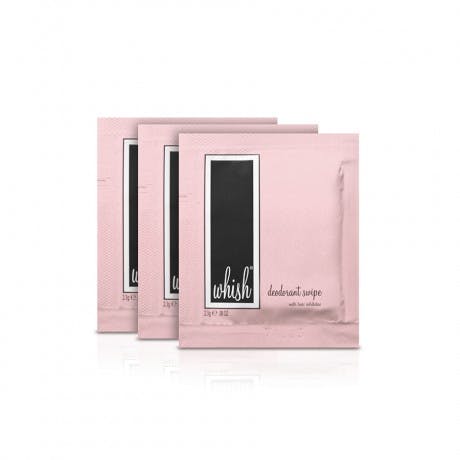 When Your Swimsuit Smells Like Chlorineor Worse

If youve ever stashed a wet bikini in a plastic bag and promptly forgot about it for a few days, you know the unspeakable odors spandex can harbor. Since harsh laundry additives like bleach can damage your suit's fibers, hand wash it with TOCCAs Laundry Delicate detergent: Its gentle formula is easy on fabrics, and the scentslike blood orange-infused Stella and grapefruit-and-cucumber blend Cleopatraleave your laundry subtly perfumed (not smelling like a pool).

DIY: Add a 1/4 cup of white vinegar to the soak to neutralize extra tough odors.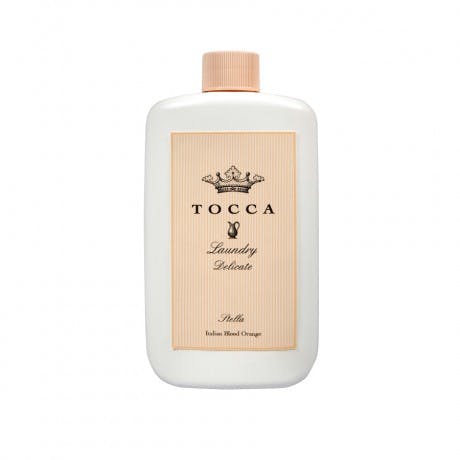 After Youve Put Some Serious Miles on Your Sandals

Pounding the pavement for a full day can leave your feet feeling less than fresh, but Jasmine Sevens minty Fresh Feet Wipes treat toes to an instantly cooling cleanse. The best part? The packs are purse-friendly.

DIY: Brew a tea bath for fresher feet: The tannins in black tea kill bacteria and close your pores to help you sweat less. Steep a couple tea bags in two cups of hot water, then dilute the tea with eight cups of cold water, and soak your feet for 30 minutes.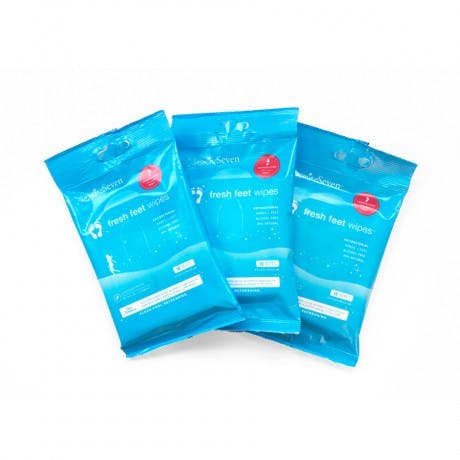 When Your Hair Won't Let You Forget Last Nights Bonfire

No one has to know you spent the evening downwind from a smores roasting pit, thanks to Oribes Cte d'Azur Hair Refresher. The spray freshens your hair with the brands signature scenta blend of bergamot, white butterfly jasmine and sandalwoodso it smells like you just shampooed (and not like eau de campfire).

DIY: Blast your roots with a blow dryer to intensify the fragrance and reinvigorate your style. Who needs perfume?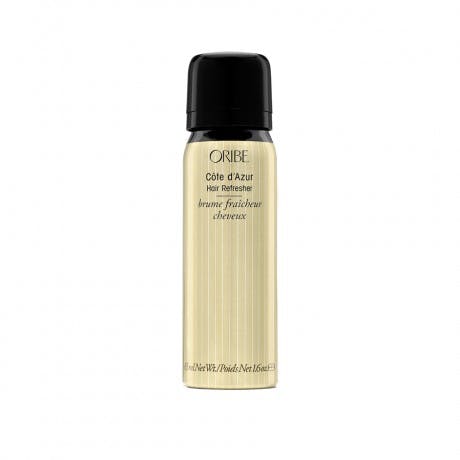 When Your Vacation Clothes Smell Like a Suitcase

Revivers Dry Deodorant Swipes for Clothes are a godsend when doing a load of laundry isnt an option: Each multi-use wipe is infused with dry deodorizing compounds that leave clothes smelling freshly washed.

DIY: Pack a bar of soap in your suitcase to infuse your cargo with a fresh fragrance (we love TokyoMilks pretty, unconventional scents).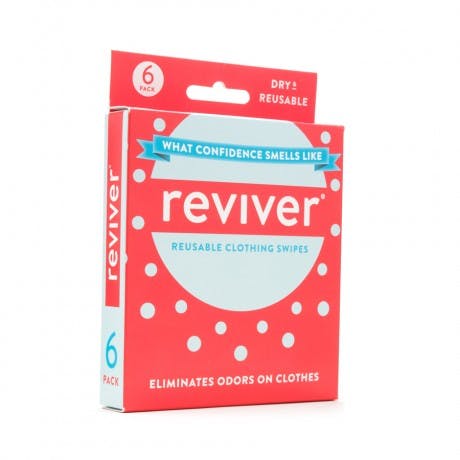 Author
Wendy Rodewald-Sulz
Recovering gel manicure addict, amateur Spotify DJ, expert roller skater.