Makeup · March 30, 2015
How to Layer Your Mascaras for the Best Lashes Ever
Mascara is the one constant in my makeup routine. Statement lips have a supporting role, smoky eyes will make a cameo, and liquid liner is directly tied to how many times Ive hit snooze that morningbut swiping something on my lashes is a must. As someone who regularly waves a mascara wand, Ive noticed that some will volumize, but skimp on length, others will extend my lashes, but not curl (on Friday nights, I need all of the above!). So I started layering different types, which, turns out, requires some skillsimply slapping one formula on top of the other is a recipe for clumps and raccoon eyes if youre not careful. To help me master the art of mixology, Benefit Cosmetics Makeup Master Jose Rivera whipped up two cocktails using three of the brands most popular mascaras.
The Cocktail for Long, Lifted Lashes with Staying Power

Step 1: Curl and Separate

Start by applying Benefits new Roller Lash mascara, which lifts and curls lashes with its signature Hook 'n' Roll brush that is covered in tiny hooks. As the formula dries, it constricts lashes, keeping them curled and in place so its easy to layer over. Press the top of the wand as close as possible to the base and wiggle upwards. Coat your bottom lashes with the non-curved side of the wandthe teeny, tiny bristles were specifically designed to target this hard-to-reach section.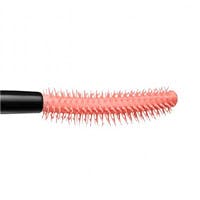 Step 2: Lengthen and Extend

Benefit's Theyre Real! Mascara lengthens lashes by separating them (even the tiny ones at the corners of your eyes) while coating them in a smooth formula to help extend the ends. Use the spiky wand to apply a coat from mid-lash to the ends before your base coat dries, holding the wand vertically and using it to grab the lashes and pull them out and upward.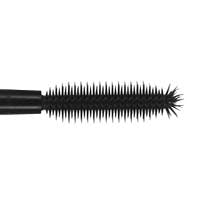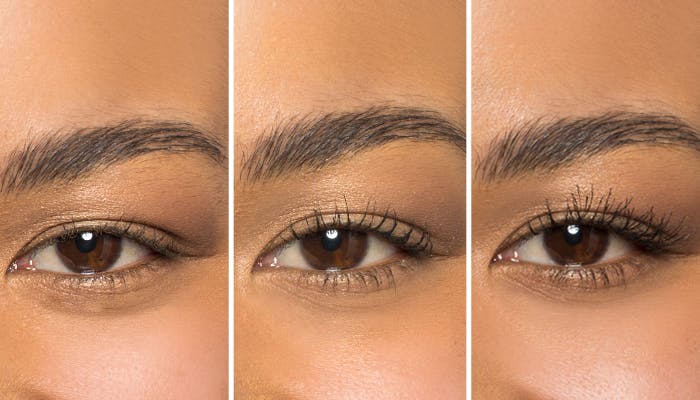 The Cocktail for Big, Bold, Voluminous Lashes


Step 1: Curl and Separate

Use Roller Lash again to create the same curled base as above.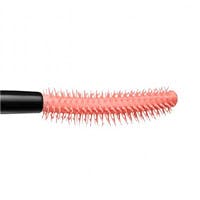 Step 2: Volumize and Thicken

With its pitch-black matte finish and oversized, bristle-heavy wand, BADgal Lash Mascara builds volume and drama instantly. Press the jumbo brush into the middle of your lash and wiggle it to make sure the formula gets deposited onto the base of your lashes. Then, slowly pull the wand outward and horizontally (toward your ear). Repeat this motion, this time pulling outward in the opposite direction to thoroughly coat your lashes. Want to go even bigger? Look down and place the wand on top of your lashes. Slowly turn it to grasp onto them, then rotate in a circular motion. Run the wand back underneath your lashes to brush through any clumps.