Grooming · May 21, 2015
How To: Properly Pack Your Dopp Kit


This bag was meant to take a beating: It's got a rugged, structured canvas with lining and leather accents. Bring along some dry shampoo and body wipes so you can stay as fresh as the forest without having to bathe in a stream. Dont forget some first-aid basics and, as always, some heavy-duty SPF.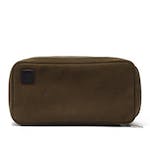 When weighed down with formalwear, opt for this simple-yet-festive bag. It has a canvas construction and water-resistant lining, so potential spills dont muck up your tux. Pack a moisturizer with SPF for alfresco events, and a pomade to stay polished amid tropical humidity. In case the party goes late, keep an eye cream in the mini fridge so you head home looking (if not feeling) fresh-faced.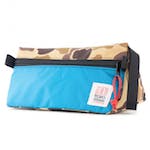 This handsome canvas bag, with a brass zipper and bold block lettering, will start you off on a sophisticatedbut not too seriousfoot. Prepare to make your best first impression by packing a good mouthwash and a no-spill solid cologne. You can skip the shampoo and shower gel, as your hotel should have those on hand, and make room for the perfect shave instead.