Hair · July 8, 2015
How to Restyle Your Curls
Curls are by far the most high-maintenance of hair typesone minute they look defined and amazing and the next, theyre a hot, frizzy mess. And the next day? Forget it. As many curly girls do, I used to think I had to rewash my hair or liberally spray it with water to get my spirals to come back to life. (Or, in the ultimate styling irony, straighten and then curl it.) It wasnt until fairly recently that I realized there was a better, faster way to revive my coils: with the right products and my trusty curling iron. Follow my foolproof technique for redefining your curls after theyve flopped.
Step One: Prep with a Restyling Product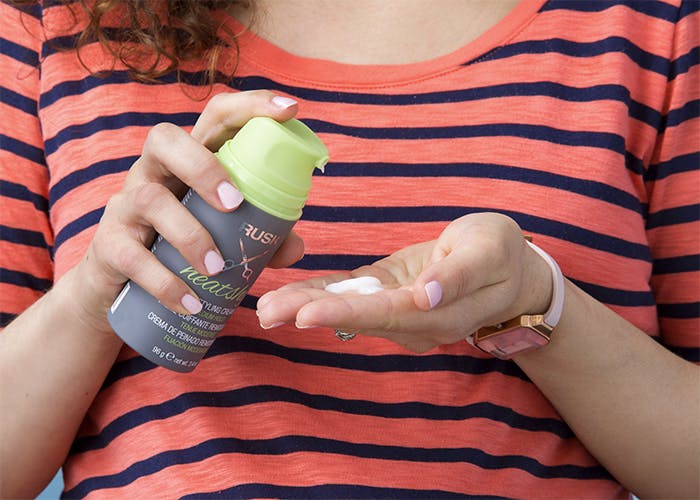 After washing your hair, apply Rusks Heatshift Re-Styling Cream to your damp curls and diffuse or dry like you normally would. This new formula allows you to restyle your hair (whether its later in the day, the next morning, or two days later) without any additional product, and also provides thermal protection from hot tools.
Step Two: Recurl with a Curling Iron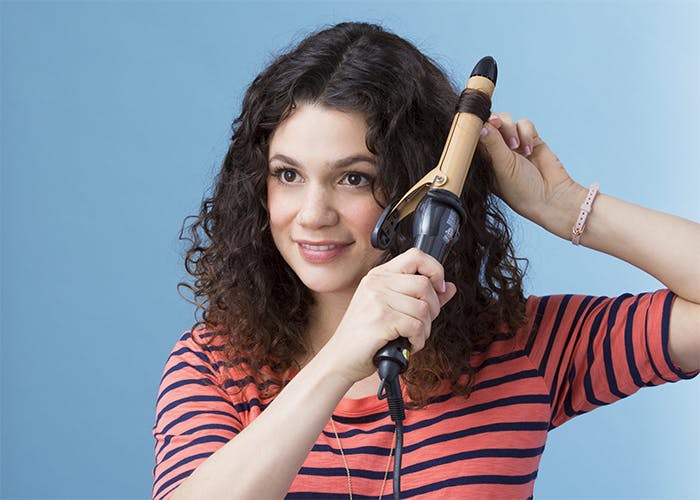 Choose an iron with a barrel thats close to the size of your curlsor the size of the curl you want to create. I used Chi's 1.5 inch curling iron, which helps reduce frizz and static electricity. Part your hair however you normally would and start working your way around your head, wrapping individual spirals around the barrel in their natural direction and holding for a few seconds before releasing.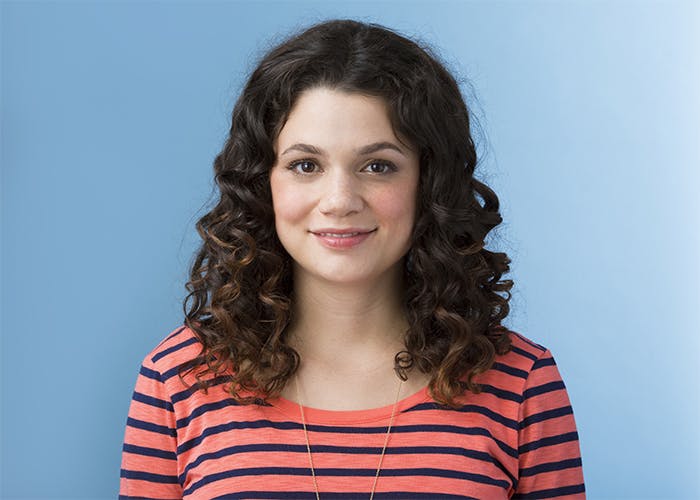 Step Three: Apply a Smoothing Oil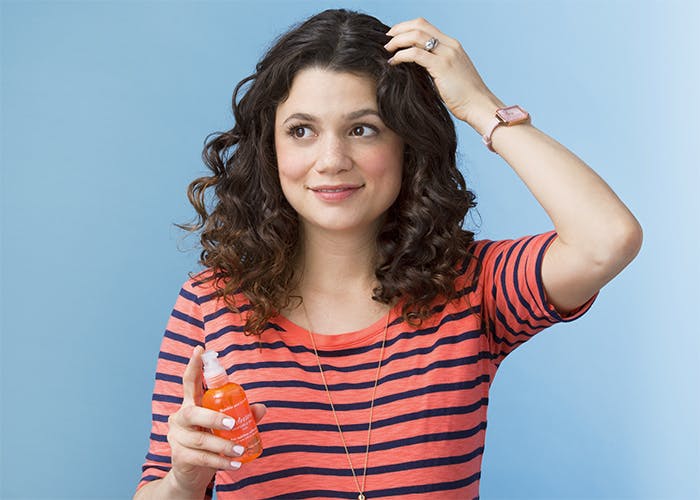 To tamp down the frizzespecially on the top of your headapply a lightweight product like Bumble and Bumbles Hairdressers Invisible Oil. The nourishing formula smooths any flyaways, gives your curls a slight sheen, and protects against breakage. Dispense a few pumps and lightly pat it on your roots, gently working it down to your ends.
Step Four: Set with a Curl-Friendly Hairspray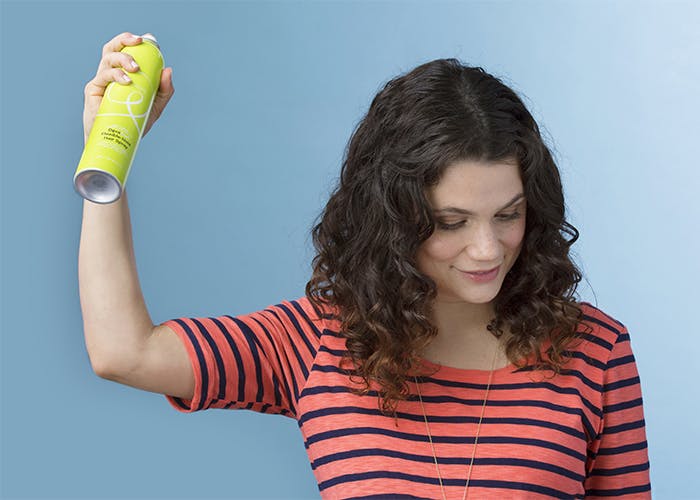 Traditional hairsprays can make your curls crunchy. Use a flexible hold version thats designed for textured hair instead like Devacurlsit gives your shape just enough hold and definition, without making it stiff. Spray all around, a few inches from your head.
Author
Britni Birt
Always willing to pay extra for avocado. Always doing it for the Insta.