Body · August 12, 2015
How to Skip a Shower and Still Smell Great
Apologies in advance to all the germophobes out there, but showering every single day isnt for everyone. Blame it on a busy schedule or an effort to conserve water, but unless youre running a 5K seven days a week, sometimes its OK to skip the scrub downand many experts agree. Just like shampooing daily can dry out your hair, scrubbing with soap and hot water every day strips your skin of its natural oils, leaving it weak, itchy, and dry. But the alternative doesnt have to mean feeling sweaty and smelly all day. Here are a handful of refreshing products that can serve as a stand-in for your showerhead on the days youre running late or just want to skip the rinse.
Scented Swipes for Sticky Skin

Instead of attempting an awkward sponge bath in your yoga studios bathroom, use some lightly scented face wipes, like Yes Tos Coconut Cleansing Wipes, to swab down your bodys odor zones: under your armpits, along your bra line, and between your thighs. If youre feeling extra sweaty, cleanse your underarm area with Whish Deodorant Swipes with Hair Inhibitor to cut through funk and prevent future B.O.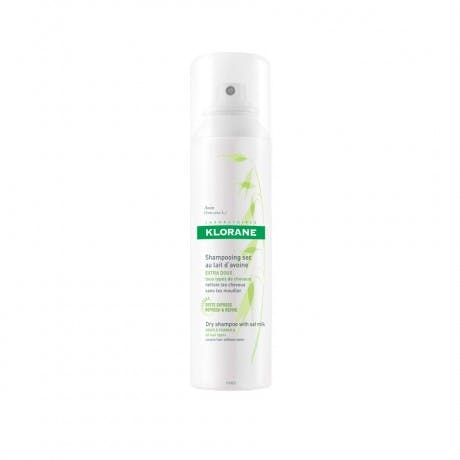 A Shower-Free Shampoo for a Sweaty Scalp

If youve ever struggled to get campfire or BBQ smoke smell out of your hair days after the party, you know firsthand that hair can harbor odors, too. If youre dealing with greasy, sweaty strands thanks to a workout or a particularly humid commute, blast your roots with an ultrafine powder dry shampoo like Kloranes that will absorb grime while leaving a clean scent (theres even a tinted version for brunettes!). Let it sit for a few minutes before brushing through.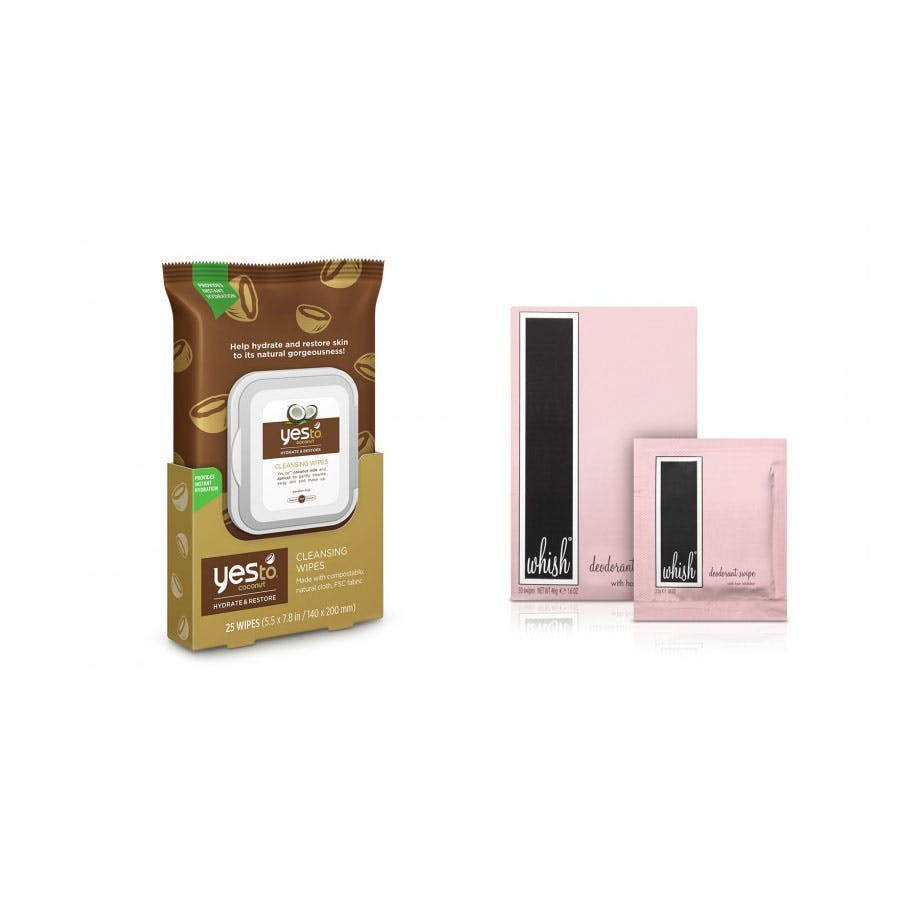 Hair Fragrances for Staticky Strands

To smooth and add shine rather than sop up sweat, try a perfume specifically formulated for hair. CLEANs Original Fragranced Hair Shine Mist, which smells like crisp, fresh laundry and also protects hair from UVdamage, is a good pick for when youre out in the sun. Krastases Chronologiste Parfum, a musky fragrance oil, is perfect for date night. And static-fighting Oribe Cote dAzur Hair Refresher is a sure bet if youre a fan of the brands addictive scent.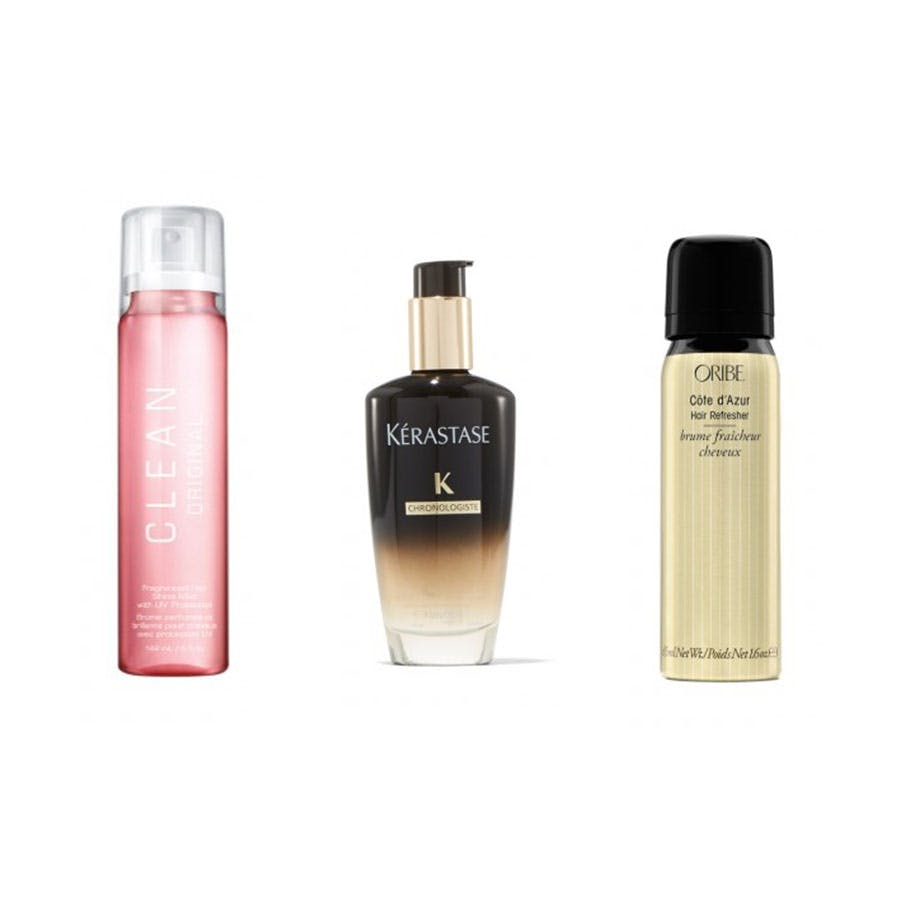 A Delicate Eau de Toilette

Give your deodorant some extra backup with a few strategic spritzes of a perfume that will keep you feeling (and smelling) fresh. Harvey Prince Eau So Divine, has notes of Italian lemon and pink grapefruit that smell crisp, not musky. Spray on your pulse points and on less-expected areas like behind your knees and inside the crook of your elbow to make your fragrance last longer.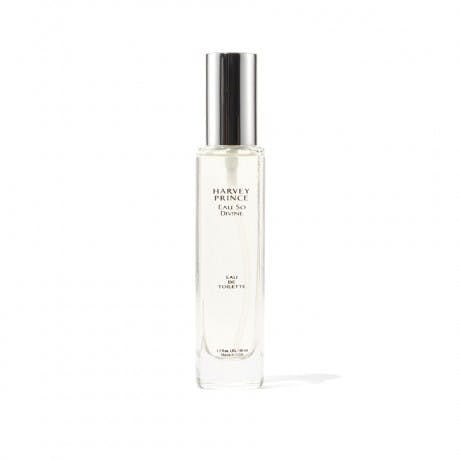 Refreshing Sprays to Cool You Down

If its the refreshing quality of a shower you crave, face mists can serve as a stand-in. Liz Earle Instant Boost Skin Tonic Spritzer smells like fresh cut roses and comes in a big enough bottle for spraying all over your body, while jasmine- and tangerine-infused Tata Harper Hydrating Floral Essence will give your face that just out of the shower glow. Stash them in your purse and treat yourself to a cooling spritz when you need a pick me up.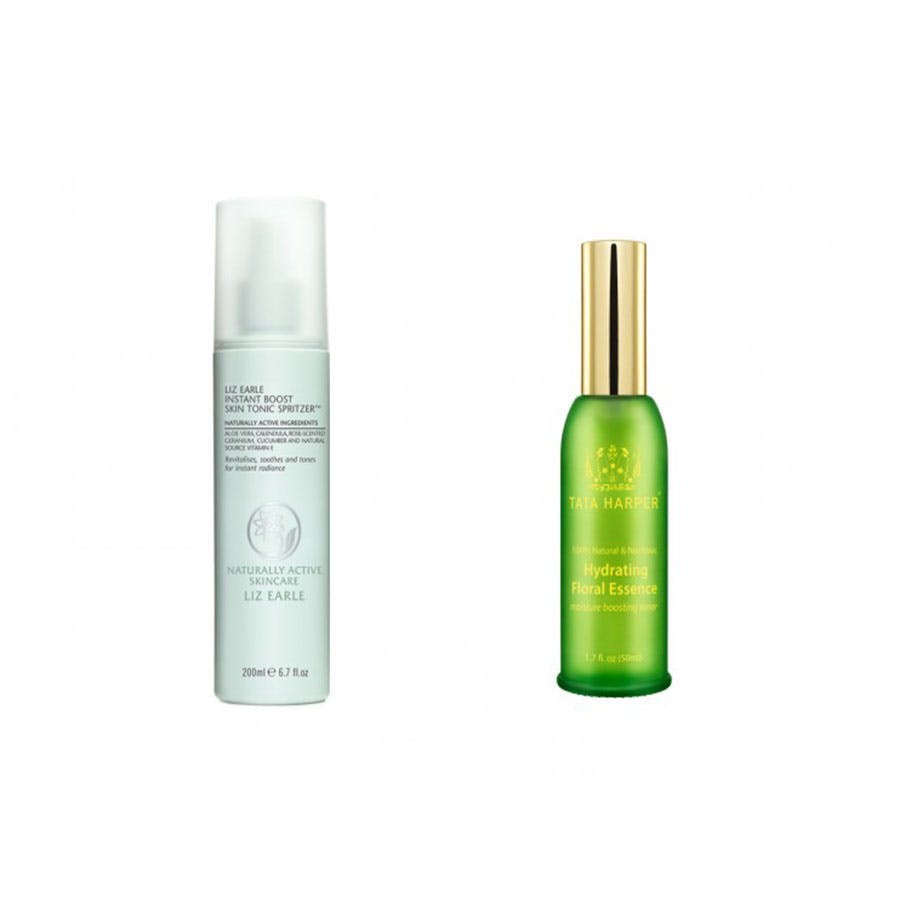 Author
Britni Birt
Always willing to pay extra for avocado. Always doing it for the Insta.