November 12, 2017
How to Start a Side Hustle: Natalie Reece of WordsMeetWalls
When did WordsMeetWalls start and why?
WordsMeetWalls started in April of 2016 through an Instagram challenge called #The100DayProject, which encourages people to do one creative act a day for 100 days straight. When I started, I was working in a sales position in San Francisco that didnt fulfill me creatively, so I was itching to find a new creative outlet. At the time, it all added up as I thought, I love quotes, I have pretty good handwriting, and I live in one of the most colorful cities in the world,. I completed #The100DayProject, but fell in love with it and couldnt stop.
Whats been the biggest challenge?
There have definitely been a few challenges that have come with starting a side project, but I think one of the biggest ones has been silencing my inner critic. At the beginning, I always wanted to call out the flaws in my work like Cursive gs are really hard! or I know this one could be better, but I didnt allow myself to do that. Were our toughest critics. The flaws that I see in my work may be completely invisible to those looking at it. Its all a learning experience and you cant grow if you dont let yourself make mistakes.
Whats been the most rewarding part?
Growing creatively has been one of the most rewarding parts of this journey. Its cool to be able to scroll back to some of my earlier posts and see how I have improved and formed my aesthetic.
Being able to connect around the world through words and visual has also been a very powerful thing! I love being able to learn from others, but also support others in their work, even if I may never meet them in person!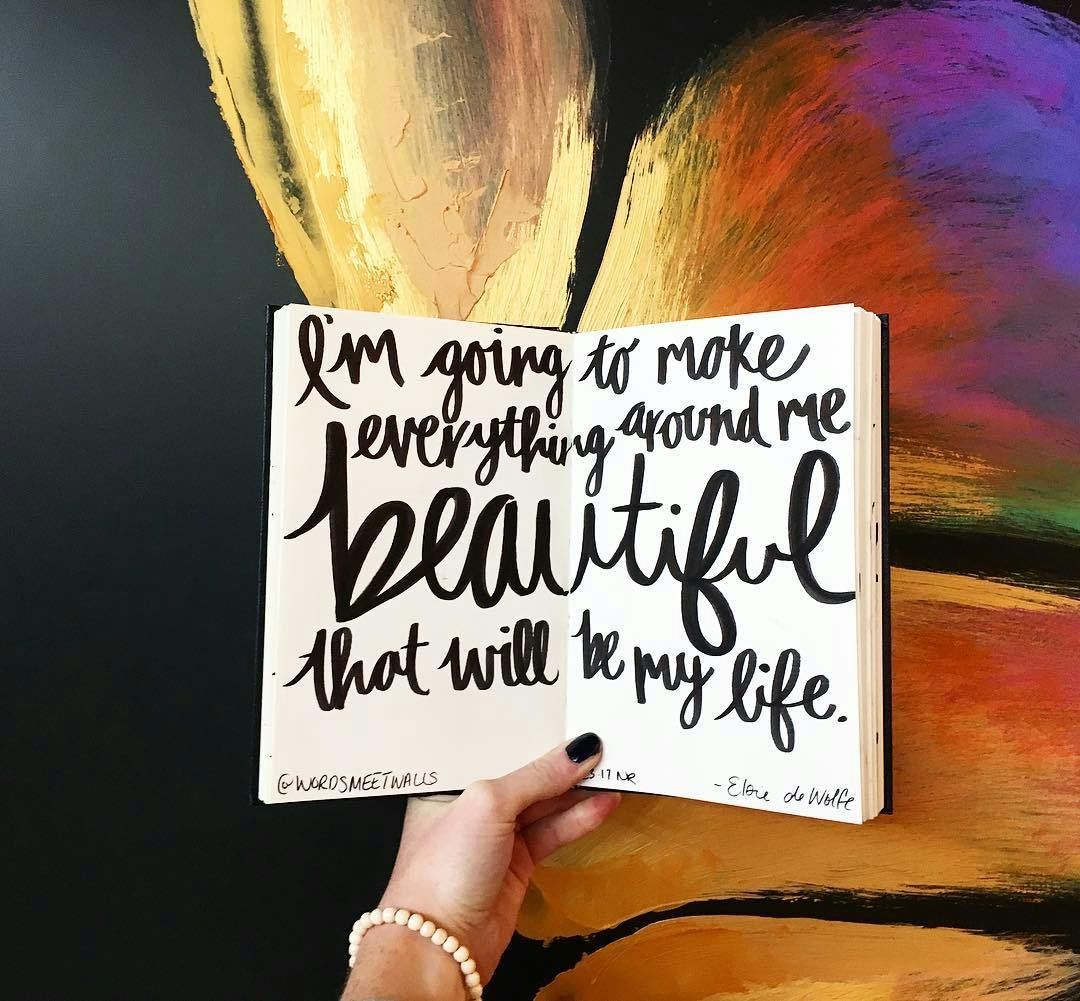 What advice do you have for other inspiring side hustlers?
Be authentic! I started a blog in the past, but stopped it because it didnt feel entirely like me. It kind of felt like a take on what everyone else was doing. Through WordsMeetWalls, I truly feel like I have become more of myself with every piece. Also, as scary as it might be, I share a lot of vulnerable things about myself through my posts and captions. Having this honest dialogue has helped to build real relationships.
Second, dont start with money or fame on the mind. I believe if you start that way, youll enjoy it less, create differently, and potentially not connect with people authentically.
Lastly, dont quit your daydream.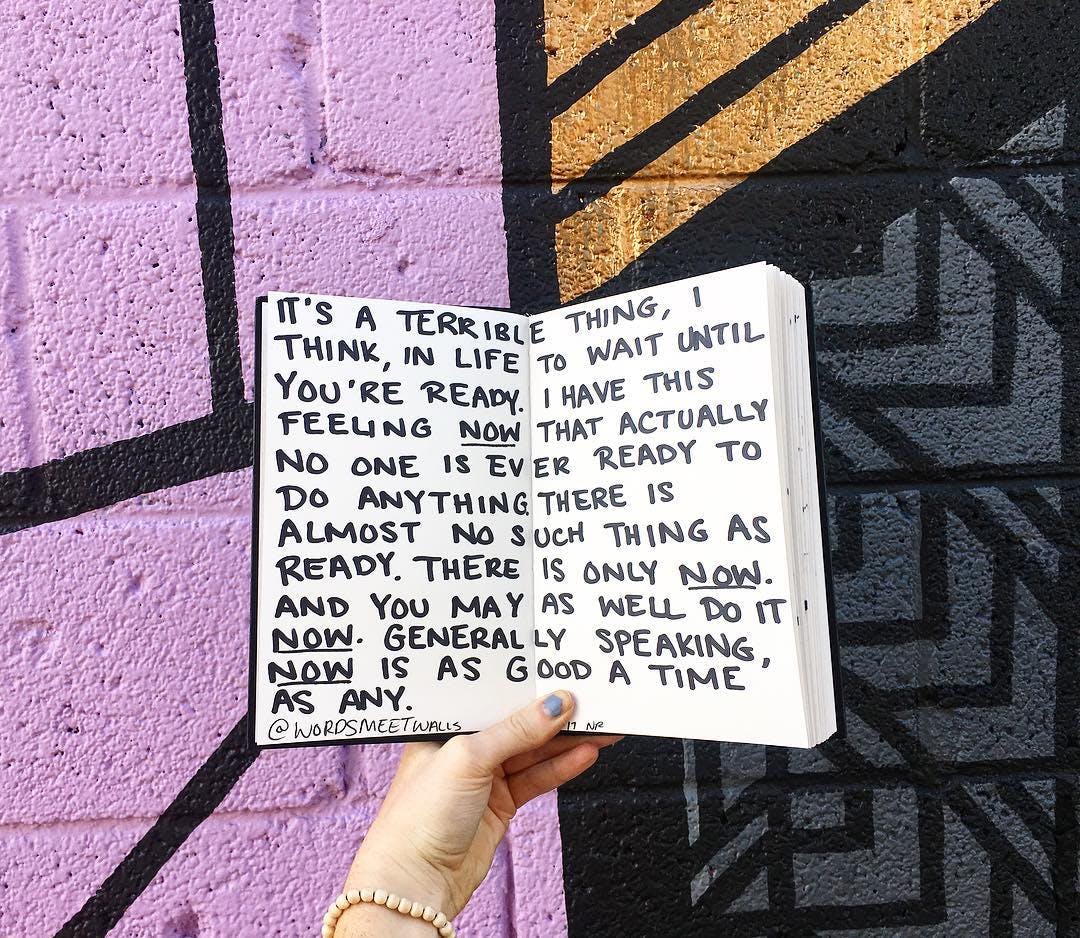 Any Resources?
Dont be afraid to slide into peoples DMs (seriously!). I frequently message people asking for advice, to grab coffee, or for more opportunities. You would be surprised at how willing people are to help you! Real life interactions have been the greatest resource for me.
Book Lovers: Big Magic by Elizabeth Gilbert is amazing for tapping into creativity, and You Are a Badass by Jen Sincero is great for kicking self-doubt out the door.
Find WordsMeetWalls and Natalie Here:
@WordsMeetWalls Instagram
WordsMeetWalls Etsy Shop
Wordsmeetwalls.com
Natalies Instagram
Author
Natalie Reece
Creator of @WordsMeetWalls. Ginger. Yogi. Usually has a pen, book, or glass of red wine in hand.