Hair · March 5, 2015
Got a Lob (aka a Long Bob)? Here's How to Style It.
If You Have Straight Hair That Needs a Lift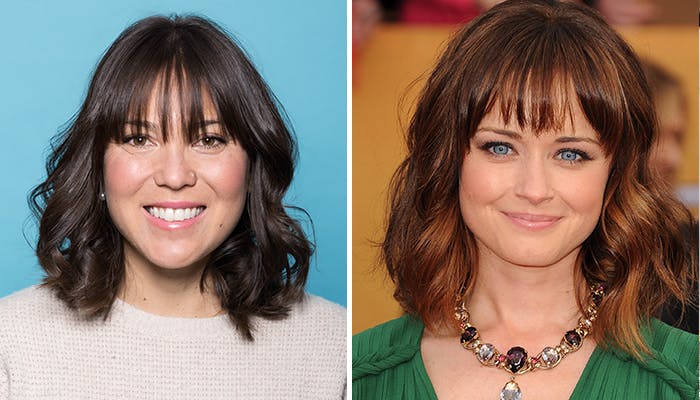 The Lob Profile: Last month, Birchbox staffer Mollie cut off six inches to create a layered long bob with bangs. While she typically styles it by applying texturizing spray to her air-dried hair, she wants to mix it up with more voluminous waves like Alexis Bledel.

How to Style: To add some texture, Breuer recommends adding lift to the roots with a volumizing spray, then prepping hair with a heat protectant like Number 4s Thermal Styling Spray. Next, use a flat iron to create soft, casual waves by wrapping sections of hair around it like you would with a curling iron. Apply a product with a slight grip (we used PARLOR by Jeff Chastains Moisturizing Sea Salt Spray) and pull out the waves with your fingers.
If You Have Natural Curls You Like to Show Off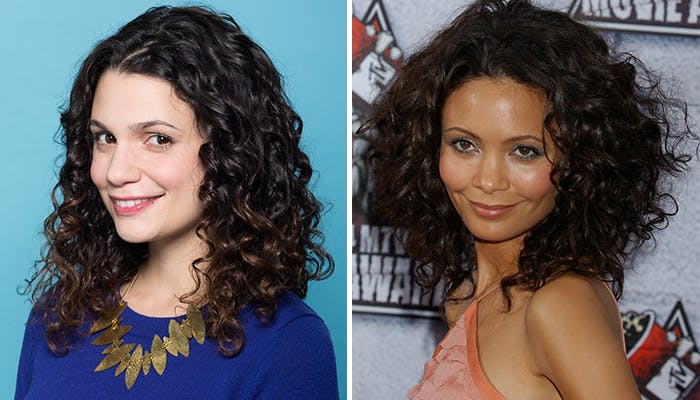 The Lob Profile: Staffer Cristinas shoulder-grazing spirals prove that curly girls can work the long bob, too. The challenge: Keeping your texture defined and flyaway-free, similar to Thandie Newtons effortlessly controlled look.

How to Style: To add shape without frizz, Breuer says to prep hair while damp with a mousse or gel (Cristina used Curl Keepers Curly Hair Solutions Gel), and then blowdry with a diffuser. Follow by using a curling iron with a barrel that matches your curl size, wrapping individual spirals around it to define them. Follow the flow of your natural curls, wrapping in opposite directions, to keep the look natural. Finish by working some shine-inducing product like Oscar Blandis Pronto Instant Glossing Cream into your hands and recurl the sections near your face with your fingers.
If You Have Textured Hair You Prefer to Tame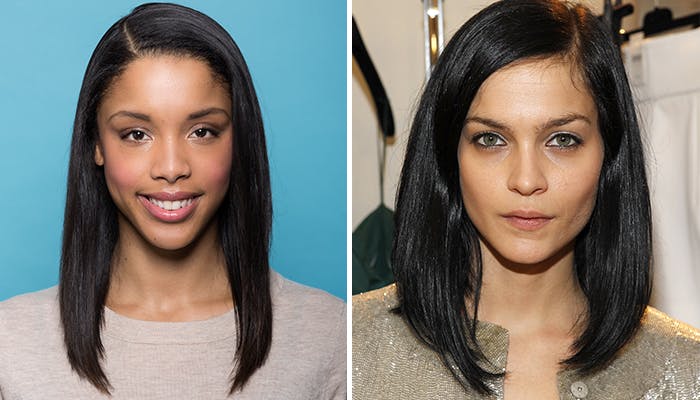 The Lob Profile: Staffer Vanessa's naturally curly hair springs up to be several inches shorter, but she likes to blow it straight sometimes. Though the heat of the dryer helps keep her hair smooth, it takes a couple extra steps to get a sleek style like model and DJ Leigh Lezark.

How to Style: Once your hair is blow-dried, Breuer recommends opting for a side part to add lift and drama. Use a straight iron on a low temperature to protect your hair from damage (we like the control of Sedus Revolution Flat Iron), working from the bottom section of your hair towards the top. Rub a light serum in between your palms like PHYTOs Ulta-Glossing Finishing Serum to add shine and smooth any lingering flyaways.