Grooming · July 7, 2015
Men's Hairstyle Tips: A Beginner's Guide to Perfect Bedhead
###For Short Hair: V76 by Vaughn Tex Texture Paste, $26
For close-cropped hair, bedhead is more about texture than shape. This high-hold paste has the strength to provide both height and separation, with just enough shine to keep the pieces from blending together. Apply it to slightly damp hair, tousle it from the roots, and rework individual tufts until you're satisfied with the look.


###For Medium Hair: Baxter of California Clay Pomade, $20

Medium-length hair is ideal for messy bedhead, as you can produce some impressive shapes while still locking a style into place. Clay provides ample hold without losing pliability (your hair should still move in the wind), along with a natural finish that won't come off as greasya common problem with longer hair.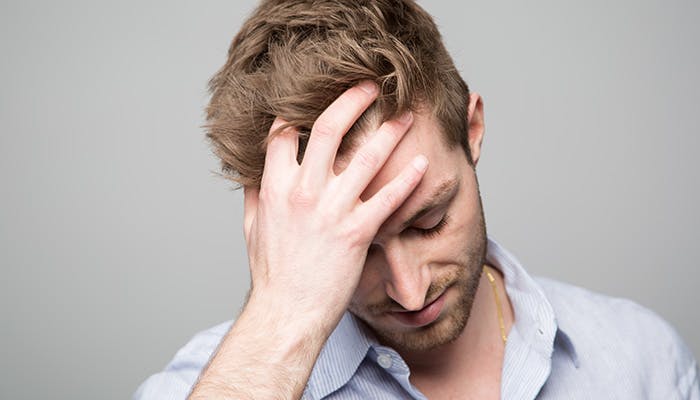 ###For Long Hair: Hanz de Fuko Scheme Cream, $17.50

Once your hair is a certain length, "bedhead" takes on a new meaning: It's less about disorder, and more about avoiding that polished, overly-combed appearance. This styling cream has just enough hold to achieve your desired shape, be it a side sweep or an undercut, without making it look like you intentionally styled your hair.

</iframe><iframe width="700" height="394" src="https://www.youtube.com/embed/3DjbrFIK7n8" frameborder="0" allowfullscreen></iframe>

###For Thinning Hair: Blind Barber 90 Proof Pomade, $18

Guys with thinning hair can still rock a little bedhead. The key is to start with a blowdry, which adds healthy volume that is essential to the look. Follow with an ultra strong styler to retain that height all day: Apply from the roots, give it a tousle, then gently mold into placesince your hair isn't as thick, you want it messy, but not too messy.
Author
Nathaniel Nagy
Copywriter, cold brew advocate, purveyor of handcrafted birthday haikus since 2009.