Makeup · May 14, 2015
How to Use Every Single Shadow In Your Palette
Divide to Conquer

Instead of looking at your palette as standalone shades, says Barose, group them into smaller, more manageable teams: Highlighters, which are the lightest colors, accent shadows, which are richer and more pigmented, transition or crease colors, which tend to be neutral, medium shades, and line and contour colorsthe darkest and deepest shades.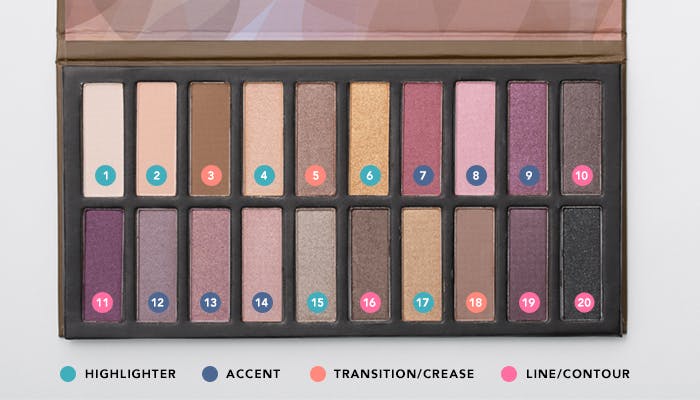 Cover All Your Bases


Now that youve sorted your shades, its time to think beyond placing shadow solely on your lid. Here's where to apply what: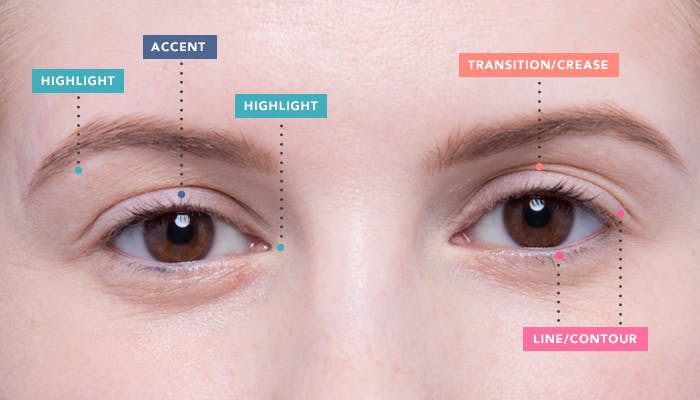 Highlighters: Apply just under your brow to enhance your arches, on the inner corners of your eyes to open them up, or on the center of your lids as a final step to brighten your entire look.
Accent Colors: Blend these colors on the majority of your lid, from your lash line up to the crease.
Transition/Crease Colors: Blend these into the crease and outward to soften the edges of darker, contour shadows for a seamless smoky eye, or to add dimension to a cat-eye. Transition colors can also be used all over the lid as a base to give your accent color a smoother, more pigmented finish.
Line/Contour Colors: Use these shadows and an angled brush to define your top and bottom lash lines or set pencil liner in place. To add dimension to your eyes, apply these shades in the outer crease and on the outer corners.
Mix and Match


Baroses favorite shadow combo using the Coastal Scents palette? A purple smoky eye that makes most eye colors pop. Apply a neutral crease shade over the entire lid to make your accent color more vibrant. Then, apply a plum accent shade onto the lid and along the lower lashline. Blend a deep burgundy contour shade into the outer crease and outer corner of the eye, then use a black line shadow to define the upper lashline and lower waterline. Sweep a matte highlighter shade just under the arch of your brow and finish by dotting a shimmery highlighter shade in the inner corners of your eyes.