Skincare · March 23, 2015
Find the Best Exfoliation Tool for Your Skin Type
If You Have Sensitive Skin
Try: Liz Earle Cleanse & Polish Hot Cloth Cleanser

A cult classic, this two-part system removes dirt and makeup with its plant-based cleanser. Then, instead of rubbing your face with the muslin cloth (not ideal for delicate skin), you simply sweep it across your face to wipe away dead skin cells leaving behind soft, deep-cleaned skin.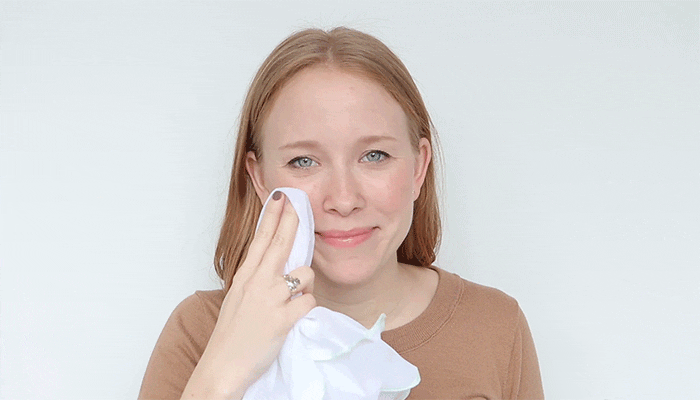 How to use it: Massage cleanser onto dry skin, then rinse the cloth in hot water and wring out before gently wiping off the cream, starting with your cheeks from the middle of your face to the side, then moving from one side of your forehead to the other, and following with your chin, and nose.
If You Have Dry Skin
Try: REN Rosa Centifolia Hot Cloth Cleanser

This plant- and mineral-derived formula boasts decongestive and soothing Rosa Centifolia and nourishing cocoa seed butterperfect for delicate dry skin and improving moisture retention over time.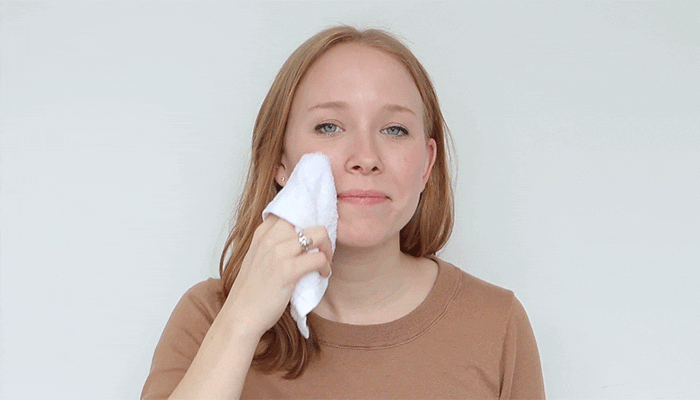 How to use it: Apply cleanser to dry skin and gently rub to remove makeup. Wet the cloth with warm water and place over your face to help open up pores. Polish off the cleanser by moving the washcloth in large circles, starting on the cheeks and then moving to the forehead, chin, and nose. Rinse face with cool water.
If You Have Oily Skin
Try: MicrodermaMitt Face Mitt

This mitt helps remove excess sebumthe oil your skin produces as its natural moisturizerthat makes your skin greasy, along with dead skin cells with its microfiber technology that easily removes makeup, oil, and dead skin cells, revealing a healthy glow.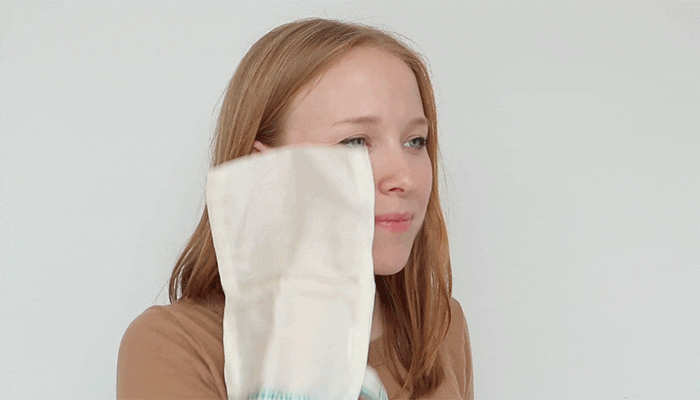 How to use it: Wet the mitt and wring it out so its damp. In small up-down and side-to-side motions, gently massage your face, starting on your cheeks, then moving to your forehead, chin, and nose. Rinse with lukewarm water.
If You Have Acne-Prone Skin
Try: Michael Todds Soniclear

The Soniclear helps skin achieve the cleanest skin possibleremoving six times as much makeup and working twice as thoroughly as when washing with hands. Its also the first-ever skin cleansing brush with built-in antimicrobial protection, so it doesnt harbor the bacteria and germs that some brushes do, which can lead to more acne.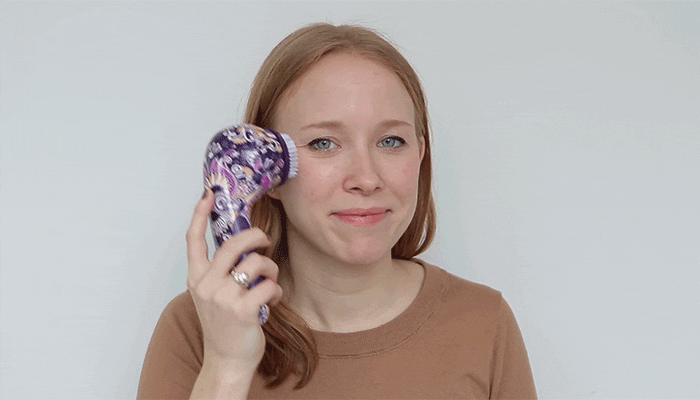 How to use it: Apply cleanser to wet skin or the wet brush head. Turn on the device and gently move it in small circular motions around your face starting with 20 seconds on your cheeks, 20 seconds on your forehead, and then 20 seconds on your chin and nose.