Dads · February 5, 2015
Parents Are Disciplining Their Kids with Old Man Haircuts and It Is Priceless
Atlanta barber Russell Fredrick has three kids of his own, which means he knows a thing or two about what works in the discipline department. So when his son Rushawn came home with unacceptable grades, the clever dad didnt send him to his room or even take away his phone (todays punitive measure of choice). He turned to his own talents, styling the young boys hair into that of a balding, elderly man.
If it sounds needlessly cruel, know this: Rushawns grades immediately soared. And while were not surprised that the prospect of social humiliation will get kids to behave, we admire Fredricks harmless, itll grow back approach.
The Benjamin Button Special is now on the menu at the A-1 Kutz barbershop, and has already attracted at least one customer. Unsurprisingly, the photos are internet gold.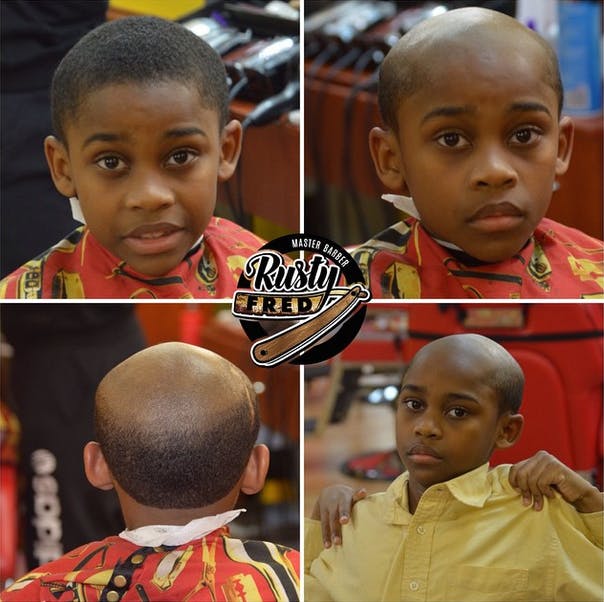 All in the name of education, folks.