Weddings · February 3, 2015
Warm Up a Winter Wedding with these Romantic Lip Shades
With white gowns and pristine snowy backdrops, winter weddings were made for exciting little pops of colorspecifically statement-making lips. Here are five stunning shades to try if you're looking to warm up your cold-weather celebration:

##Ruby Red
This classic hue will never go out of style, and works best for vintage-loving brides trying to emulate an old-timey film star or a modern bride trying to achieve a simple-yet-glamorous makeup look.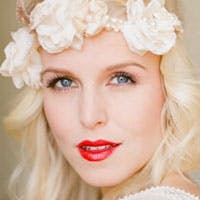 Photo by Alicia Swedenborg on The Brides Cafe via Lover.ly

##Nude
A barely-there lip color is a bold move in itself, and when done right, it can really add a fresh, dewiness to your look. Balance out a toned-down lip with a dramatic smoky eye for a formal affair.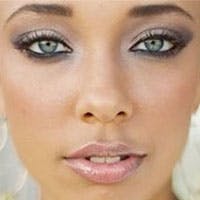 Photo by Anne Robert Photography on Bridal Musings via Lover.ly

##Chocolate
This is a rich and complex color guaranteed to wow your guests without being too overwhelming. When worn on an olive complexion it works to highlight and intensify your skin's golden tones. The result: A warm and inviting, no-fuss look.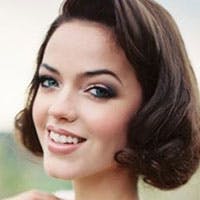 Photo by Erich McVey Workshop on Simply Peachy via Lover.ly

##Burgundy
Burgundy lips are irresistibleespecially this Marsala shadeand perfect for the bride craving a little bit of drama. Wear a deep, sumptuous red to capture the spirit of a cold winter's night full of red wine and a crackling fireplace.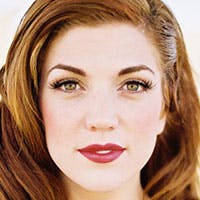 Photo by Sara K Byrne Photography on Bridal Musings via Lover.ly

##Dark Berry
Similarly, purple, berry, and plum tones magically flatter all skin tones and add a layer of mood to your big day beauty. You can't go wrong with this shade!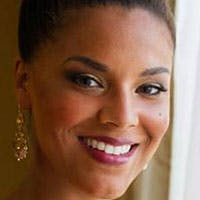 Photo by Michelle Girard Photography on Smitten Magazine via Lover.ly
What color are you planning to rock on your lips for the big day?
More from Lover.ly:
8 Foods to Eat for Complexion Perfection

How to Rock a Flash Tattoo on Your Wedding Day

Skip the Traditional Bridesmaids Dresses With These Unique Looks
Author
Maura M. Lynch
Burt's Bees addict. Watches way too much TV. Has never turned down a french fry.