August 28, 2015
How to Declutter Your Makeup Bag (Without Ditching Any Products)
1. Dont Be Afraid to Depot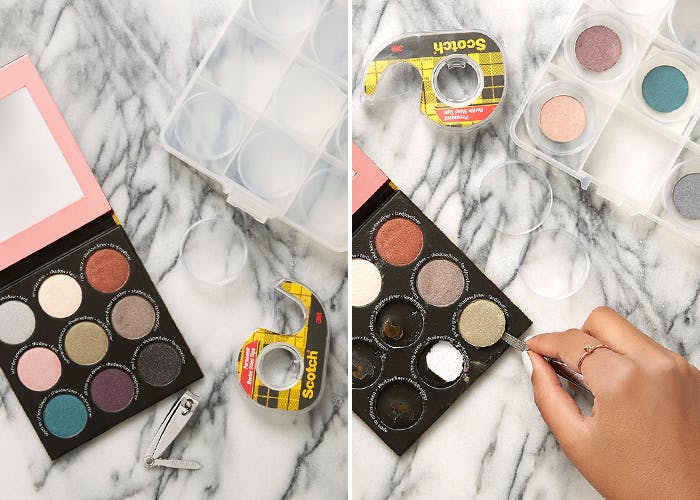 Depottingremoving your makeup from its original packaging so you can have all your essentials in one customized paletteis a trick all the makeup artists I spoke to advocated for. You can make everything much more compact, organized, and a lot lighterI cut about 25 pounds out of my kit, says makeup artist Alex LaMarsh. To deconstruct yourown eye shadows and blushes, use the file on a pair of nail clippers (or anything with a thin but sturdy metal edge) to gently wiggle pans out of their containers. Once all your favorites are free, use double stick tape to mount them inside clear bead storage boxes that you can easily find at craft stores for cheap.
2. Slice Your Lipsticks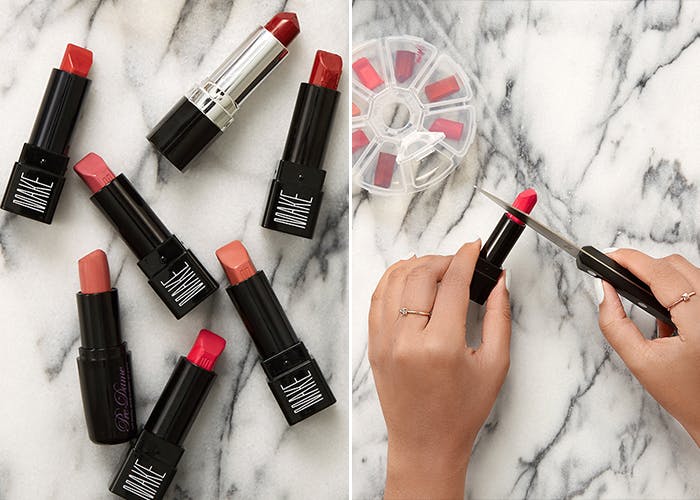 Instead of lugging around multiple lipstick tubes because you cant settle on a favorite (guilty), use a kitchen knife to cut each bullet from its container and create a portable palette. (Scrape out the base of the tube, which is also filled with lipstick, to get even more product, LaMarsh adds.) Smush each shade in a clear bead storage container with individual flip-up lids (like this) so you can easily access the colors with your lip brush without having to remove a bunch of caps. To create an even smoother surface, makeup artist Faye Lauren likes to microwave de-potted lipsticks in a plastic palette for 20 seconds to soften before cooling them on the kitchen counter.
3. Go Back to School Shopping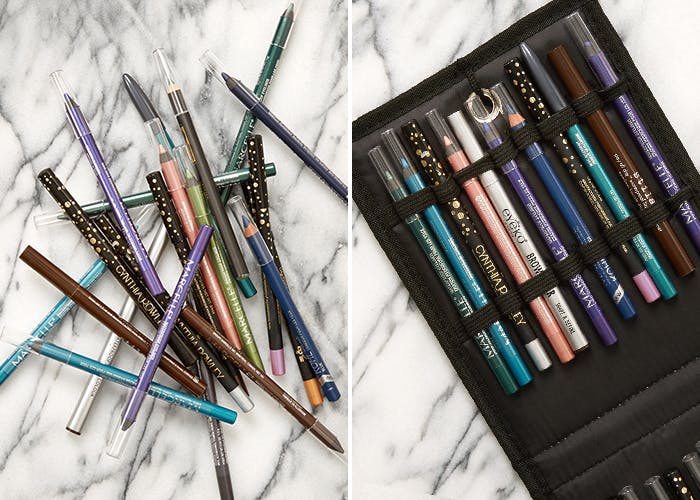 If your makeup bag is full of rogue pencil caps and stray eyeliner marks, its time to hit the school supplies aisle. Nathaniel Yordan, Birchboxs resident makeup artist, recommends picking up a colored pencil holder like this one at an arts and crafts store to organize all your eyeliners, lip liners, and brow pencils. It folds flat for when youre traveling or on the go (no more broken pencils), and converts into a stand-up easel that you can place on your vanity or bathroom counter to see all of your options without having to digthrough a messy makeup bag. Who knew decluttering could be this fun?
Author
Maura M. Lynch
Burt's Bees addict. Watches way too much TV. Has never turned down a french fry.