Skincare · May 29, 2015
The New Class of Sunscreens That Changes Everything
The Spray That Will Set Your Makeup While Blocking Rays

Putting on SPF before you do your makeup is a no brainer. But what about after its done? COOLAs new SPF 30 Organic Makeup Setting Spray is specifically designed to mist on top of your foundation, shadow and blush. The weightless formula dries with a matte finish so your look wont smudge and your skin wont burn. Cucumber extract and aloe vera soothes your complexion and keeps it hydrated all day long.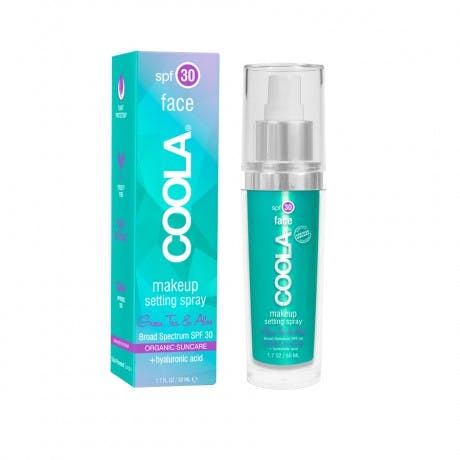 The Tinted Protective Cream That Wont Make You Break Out

If youre afraid face sunscreen will cause pimples, CoTZs Flawless Complexion SPF 50a self proclaimed blemish free formulais about to change that. Formulated without pore-clogging oils or harsh chemicals, the dermatologist-recommended cream behaves like a tinted moisturizer, providing sheer coverage, so you can mask blemishes while you protect your skin from the sun.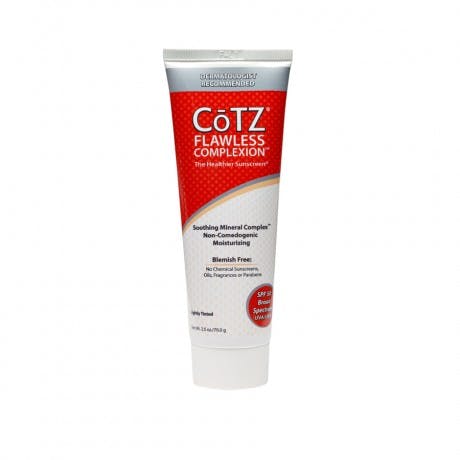 The Innovative Formula That Works Better After Sweating

Anyone who gets overheated in the summer (so everyone) will love Shiseidos Ultimate Sun Protection Cream SPF 50+ which revs up coverage as sweat beads accumulate. Their innovative WetForce technology starts working when exposed to perspiration for 30 minutes or water for 15, becoming an even stronger shield from the sun. Apply it before you swim, surf, or during your balmy commute for melt-proof coverage.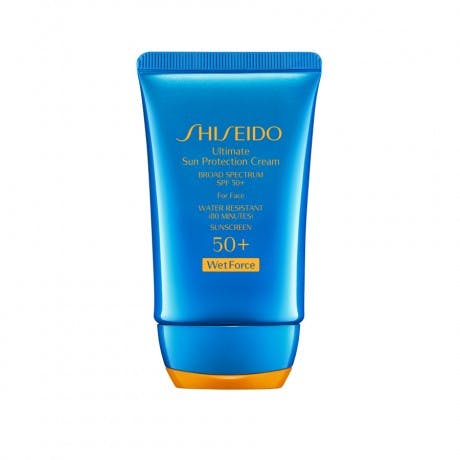 The Derm-Approved Coverage Thats Made for Sensitive Skin

If your skin is particularly finicky, MDSolarSciencess Mineral Crme SPF 50 Broad Spectrum UVA-UVB Sunscreen is the daily dose of protection it needs. Developed by a team of dermatologists, this hypoallergenic formula offers broad spectrum coverage thats safe for people prone to acne or rosacea. Its also infused with the brands ProVention-R antioxidants, so it helps prevent fine lines and sun damage.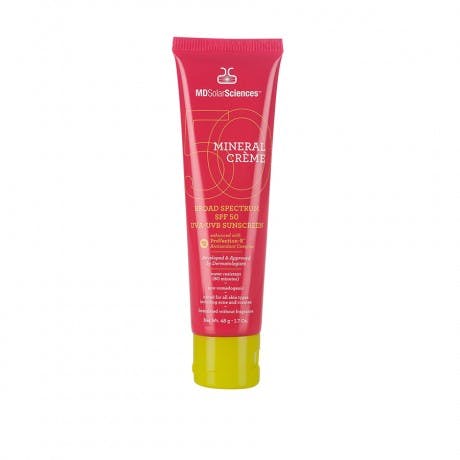 The SPF Oil That Nourishes and Provides Lasting Hydration

Oil got a (well deserved) bad rap back in the day, but Supergoop!s Sun Defying Sunscreen Oil with Meadowfoam SPF 50 is a different beast, providing broad spectrum protection while hydrating your skin. The lightweight, non-greasy formula is made with nourishing essential oils like argan and meadowfoam seed that lock in moisture, giving your skin a dewy sheen while keeping it protected.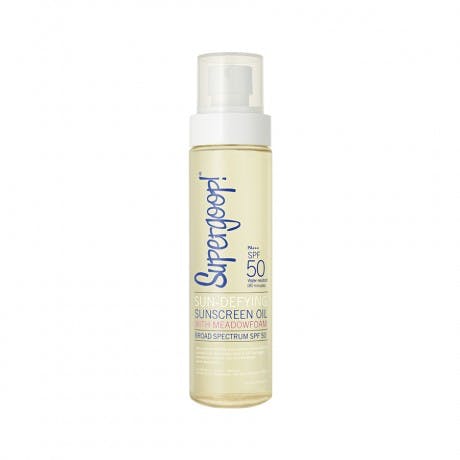 Find more SPF options in our summer Suncare Shop!