Food · March 25, 2015
RIP, Boring Pancakes: This Pancake Printer Can Bring Any Design to Life
The PancakeBot just one-upped your mother's craftsmanship. The device lets you draw your own design, scan it, and watch as it comes to flavorful life. It even starts by laying down an outline of your drawing, which gets darker than the filling to preserve your delicate artistry.
With 15 days to go, the Pancake Kickstarter campaign has already raised $238,000 (well above its $50,000 funding goal). These photos prove why:
First, start drawing.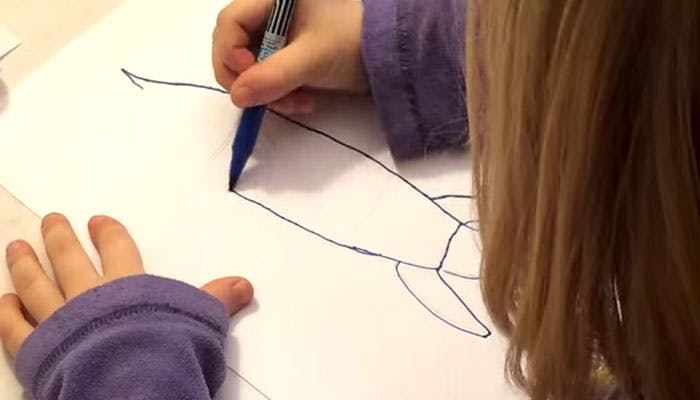 Next, scan your drawing and add outlines (this will tell the machine what to "print" first).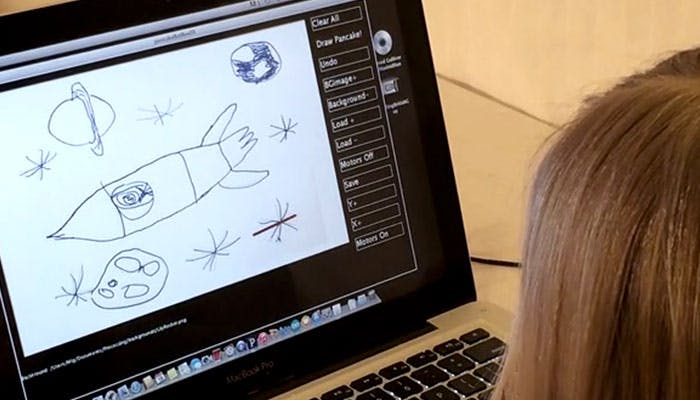 Then, fill it in so that the machine creates an actual pancake. It will fill in theses spaces last so that the outline has a slightly darker tone.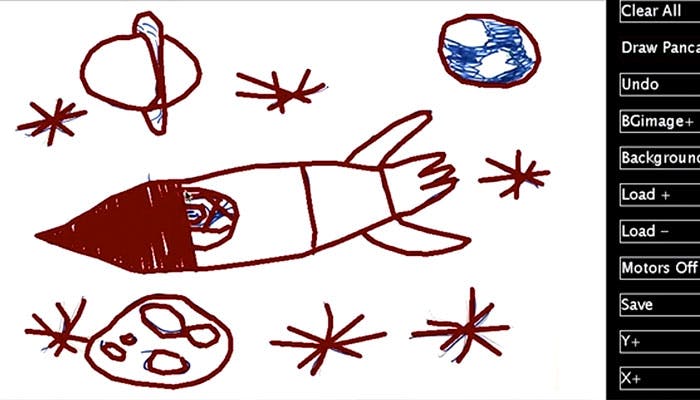 Watch it go!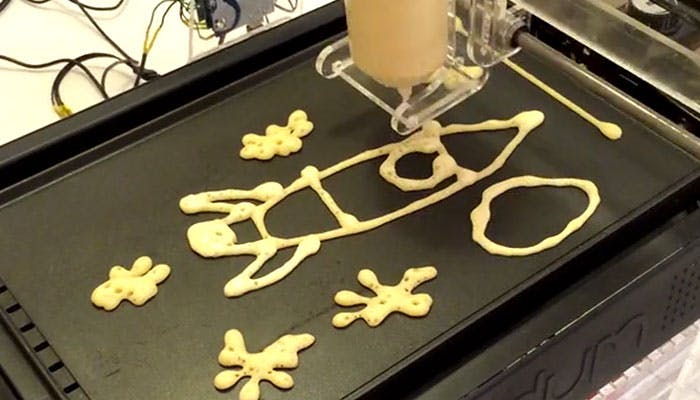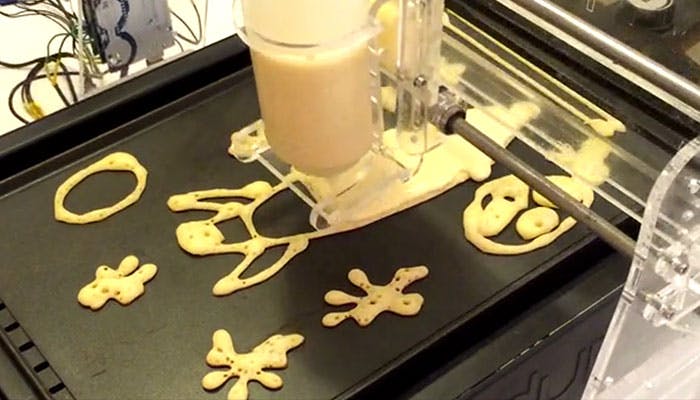 Just a few examples of the endless possibilities: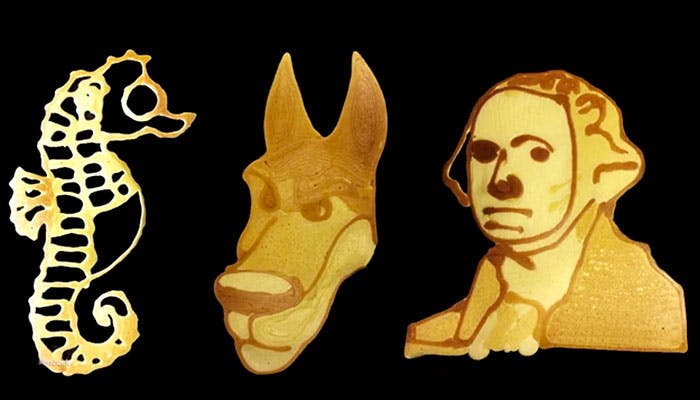 h/t: PSFK