Hair · July 29, 2015
How to Update Bleach-Blonde Hair (Without Making it All Fall Out)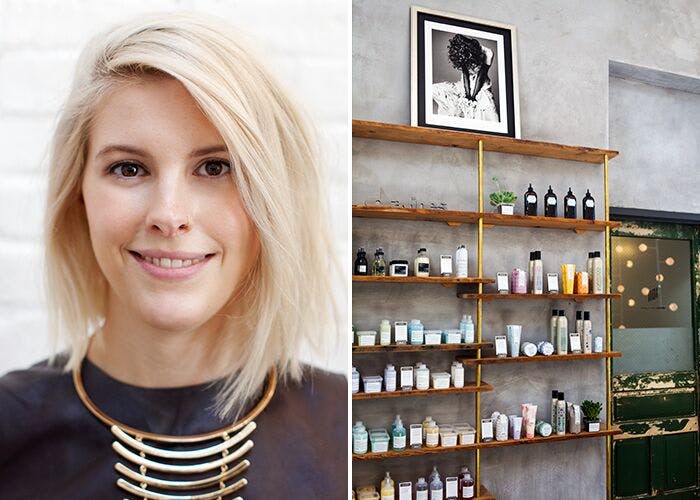 The Colors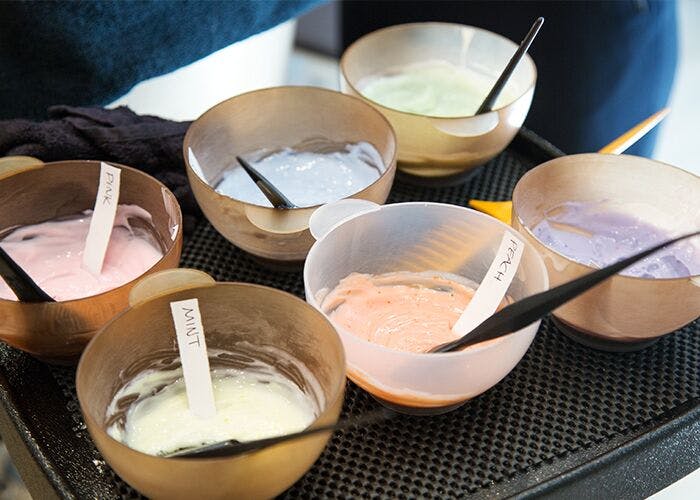 Bleach is usually involved when youre getting highlights or going for a pastel effect, but Loreleis nearly-white bob was ready to paint on arrival. Her hair is actually the perfect tone right now, stylist Jenna Perry explained as she prepped six Davines New Pure Colour shades from the brand's A New Colour line with base to create pretty pastels. Because the permanent hair color is completely ammonia-free, Perry was able to mix up mint, seafoam, peach, lilac, pink, and dusty blue shades without a harsh chemical smell flooding the salon.
The Application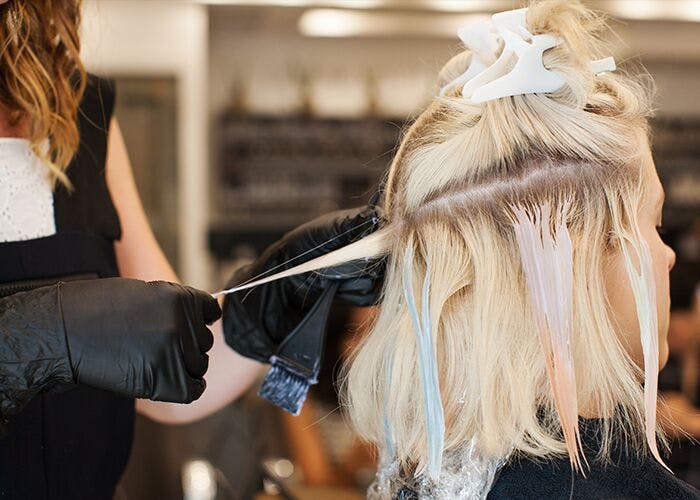 Using the six shades, Perry painted small sections of Loreleis hair, alternating, varying, and layering the colors to create an opalescent finish. After reaching the top layers of her hair, and going through an impressive amount of Saran wrap, Perry left the colors to process for half an hour. During processing, the dyes natural active ingredients go to work; cornstarch helps prevent static and thicken hair, while vegetable pigments packed with antioxidants help protect, rather than dry out and damage hair.
The Styling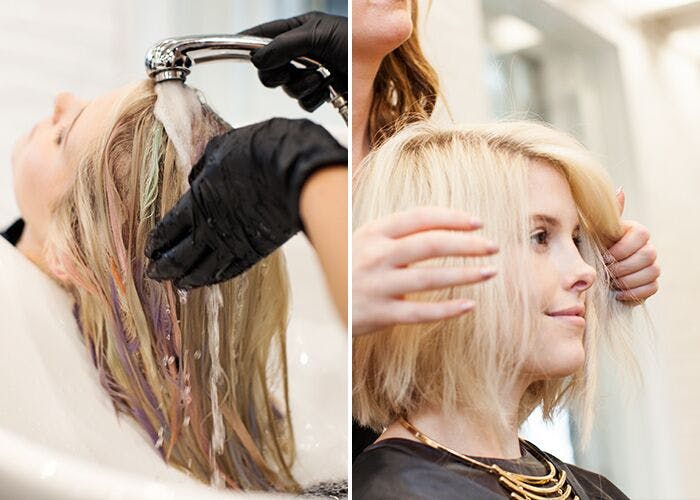 After shampooing and toning Loreleis roots, Perry spritzed Loreleis damp hair with a generous amount of Davines MINU Hair Serum, a leave-in spray infused with protective caper blossom extract to protect colored hair, amp up the shine factor, and help her new, subtle shade make it through the summer. Then she broke out the blow dryer and followed up with a few spritzes of Davines This Is a Sea Salt Spray to add lived-in texture. Finally, she wrapped sections of Loreleis hair, now with peach and seafoam layers, around a curling wand, leaving the ends free, to create a perfectly messy bob. Thanks to the opalescent highlights, her platinum hair and cool-girl texture have even more dimension.
The Aftercare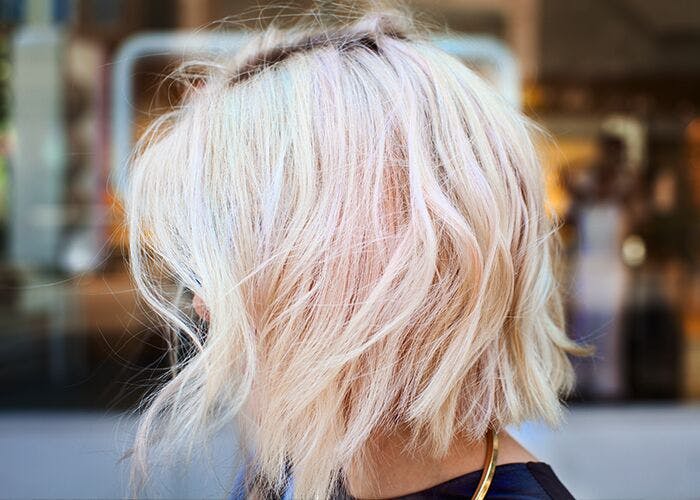 Dreamy pastel hair is perfect for summer, but the seasons side effects, from things like back-to-back pool parties and spending considerable time in the sun, make the color that much harder to maintain. Perrys advice: Try to get your hair wet less frequently, meaning stay out of the pool if possible (or at least keep your head above water!) and cut down on shampoos. When you do wet your hair, make sure its to wash and condition with a duo specifically made for colored hair, like Davines MINU Shampoo, which gently cleanses without stripping hair, and MINU Conditioner which detangles without weighing hair down. Both are infused with caper blossom extract, sourced from a farm in Salina, Italy, to help hair hold onto new color better and longerbecause there are still plenty of photo ops left before Labor Day.