Makeup · July 24, 2015
The Lip Balm So Nice Youll Buy It Twice (Or Three Times)
Some beauty products were meant to be bought in bulk: Your go-to shampoo and conditioner, the perfume you wear day-in and day-out, and, when you find the right one, lip balm. And when it comes to lip balm, Im a bit of an addict. I have no fewer than three tubes on me at all timesone in my purse, one at my desk, and one in my pocketand Im constantly finding them underneath my couch cushions and behind my nightstand. While wintertime for me was all about Burts Bees peppermint lip-saver, this has been the summer of Pixi by Petras Shea Butter Lip Balm, a pigmented blend of hydrating goodness. Heres why I cant stop swiping:
It Leaves You With Supersmooth Lips
My criteria for any lip balm: No stickiness, and no gunky residue. Whether Im using it as a base for other lip colors or on its own, Pixis formula leaves my lips moisturized and flake-free thanks its trio of hydratorsshea butter, castor oil, and beeswax. My lips feel so silky, in fact, that Clear Comfort (a totally translucent shade) has won a permanent (read: year-round) spot in my bag.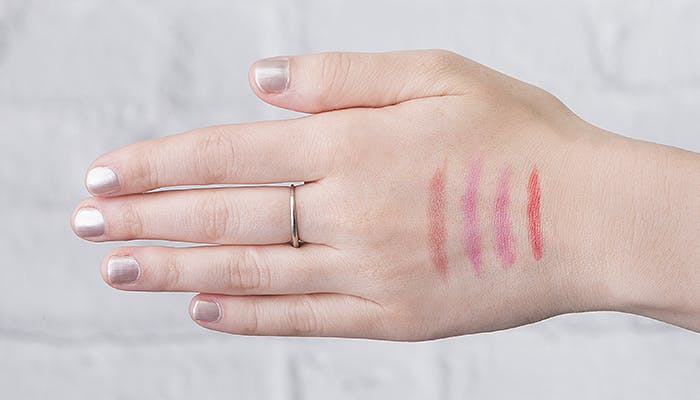 The Hues Were Made to Pop
On days when Im too lazy to put on a statement lip, but dont want to leave the house totally barefaced, I grab one of Pixis summery shades. Ripe Raspberry (the bright berry Im sporting above), Coral Crush, and Pixi Pink are great for lasting, vibrant color, while Natural Rose and Honey Nectar are chic neutrals that work in tandem with a smoky eye. And since I can never decide which one to wear, I usually carry around this handy four-pack.
You Dont Have to Freak if You Lose a Tube at the Beach
Finally, at $8 a pop, Pixis balms are affordable enough to own one in each and every color (or, as I like to say, one for every bag in rotation that week). Lose your favorite shade on vacation? All it takes is less than $10 (or a stockpile of 100 trusty Birchbox pointsaka two months worth of sample reviews) to order a replacement tube.
Author
Britni Birt
Always willing to pay extra for avocado. Always doing it for the Insta.