Sun Protection · June 15, 2019
9 Places People Forget to Apply Sunscreen
Spot No. 1: The Tops of Your Feet
Sandal season is here, which means ample exposure of a typically hidden areas, like your feet. I suggest coating the tops of your feet with a mineral-based block, explains [Deanne Robinson, MD, FAAD and founder of Modern Dermatology of Connecticut] (https://www.moderndermct.com/deanne-mraz-robinson). To prevent burning, make sure to re-apply with a mineral-based spray or cream focusing on the feet, paying special attention to in between the toes.
Product Pick: IPKN Big Apple Sun Cream SPF 50 ($24)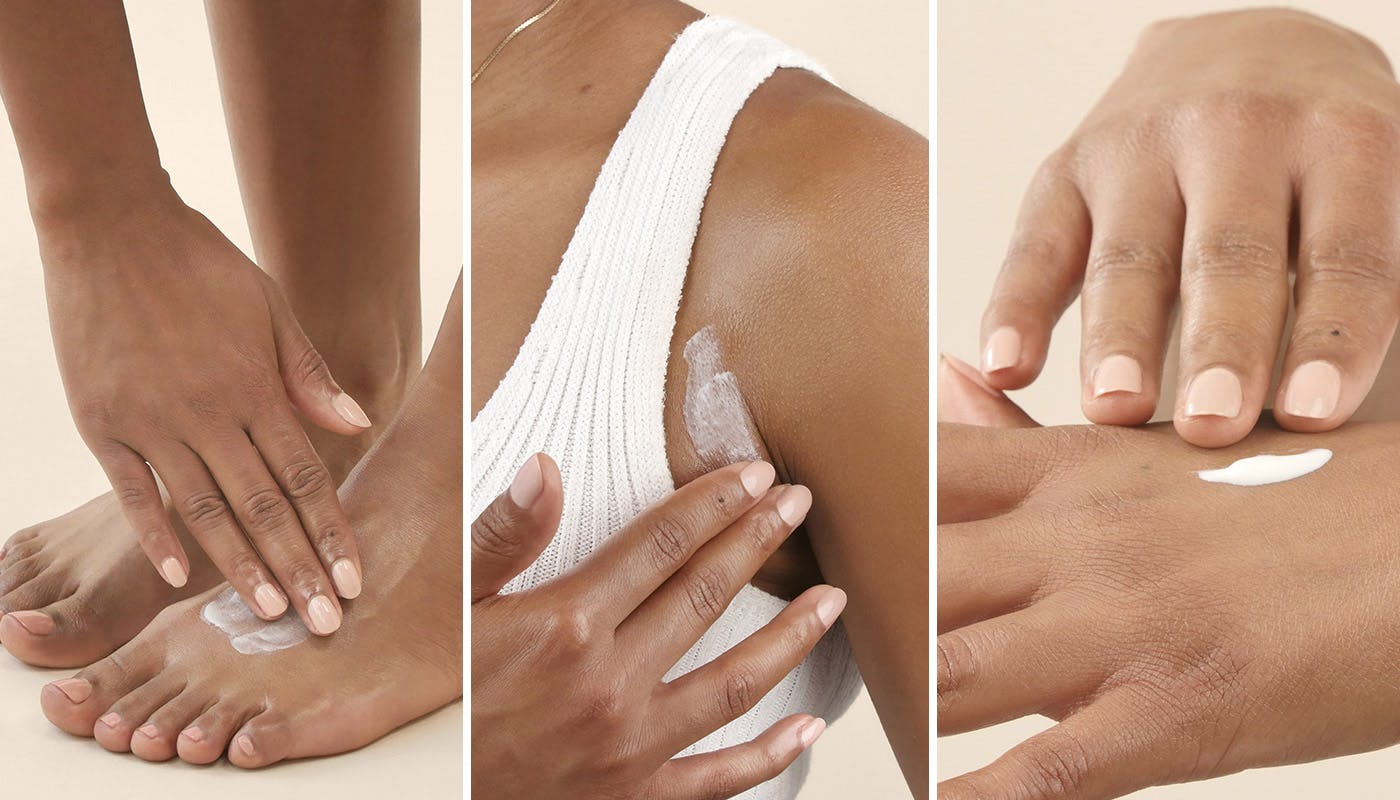 Spot No: 2: Around Your Armpits
Getting sunburned (or sun damage in general) is truly the pits! For full protection, always apply sunscreen to your entire body and allow to sit for 10 to 15 minutes before getting dressed. Its really all about attention to detail, adds Carlos A. Charles, MD, board-certified dermatologist and founder of Derma di Colore in New York City. People tend to miss the hard to reach areas such as the center of the back and even more obvious areas such as the upper chest. His advice? If you are applying sunscreen for a day of outdoor activities, when at all possible, have someone help you with it! Its both efficient and can be fun!
Product Pick: Jack Black Oil-Free Sun Guard SPF45 ($21)
Spot No.3: The Back of Your Hands
You know the saying: the hands reveal your age first, making frequent SPF application is even more crucial. Pick a hand cream with sunscreen built-in, covering your wrists, entire hand, and in between each finger. Also, keep a bottle handy to reapply after you wash your hands. Drive a ton? Consider physical protection to really up the ante. [ManiGlovz] (https://maniglovz.com/) are UPF 50 gloves and are such a great way to achieve amazing protection, adds Dr. Robinson.
Product Pick: [Supergoop! Forever Young Hand Cream SPF 40] (https://www.birchbox.com/product/10274) ($12)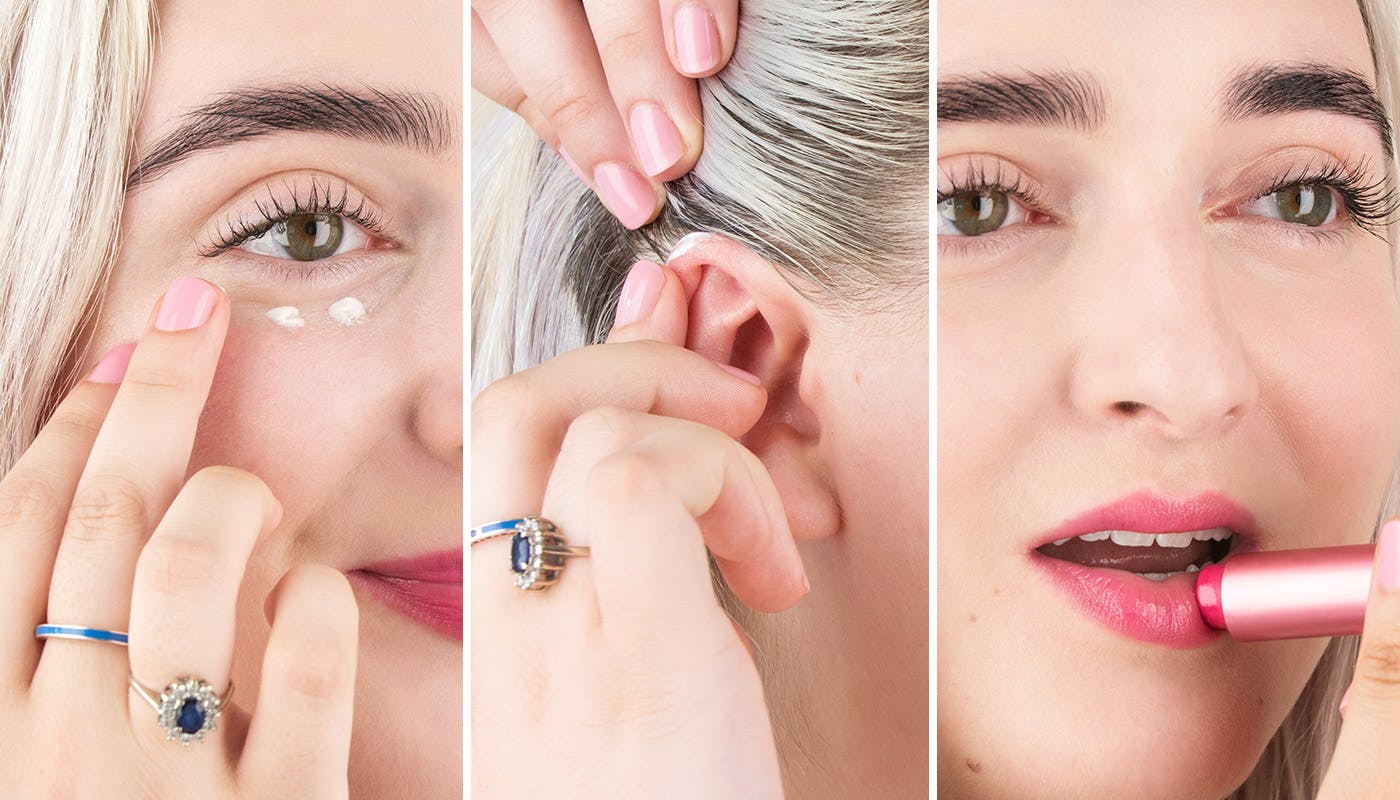 Spot No.4: Your Eyelids and Undereye Area
Heres a fun fact: the skin on your eyelids can get burnt just like the rest of your body. So yep, falling asleep in the sun is still an absolute no-no. To avoid irritation, find products specifically designed for this delicate spot, like eye creams or eye shadows with SPF incorporated.
Product Pick: [Clarins Mission Perfection Eye Broad Spectrum SPF 15] (https://www.birchbox.com/product/31959)($50)
Spot No.5: Over and Behind Your Ears
Make the most of your daily moisturizer by choosing one that contains SPF 30 or higher. Dr. Charles recommends applying before you leave the house in the morning (and reapplying during lunchtime if you plan on stepping out). Use the same sunscreen you apply to your face and extend it on, behind, and within the ears aka conchal bowls.
Product Pick: Supergoop! Everyday Sunscreen Broad Spectrum SPF 50 ($32)
Spot No.6: Your Lips
Not all lip care products are created equal, and skimping on SPF can result in a painful lesson. Switch to a lip balm with SPF 15 or higher to help protect your delicate dermis (aka your mouth) from year-round sun exposure. Avoid super shiny glosses that can ultimately result in nasty sunburns.
Product Pick: Kiehls Butterstick Lip Treatment SPF 25 ($22)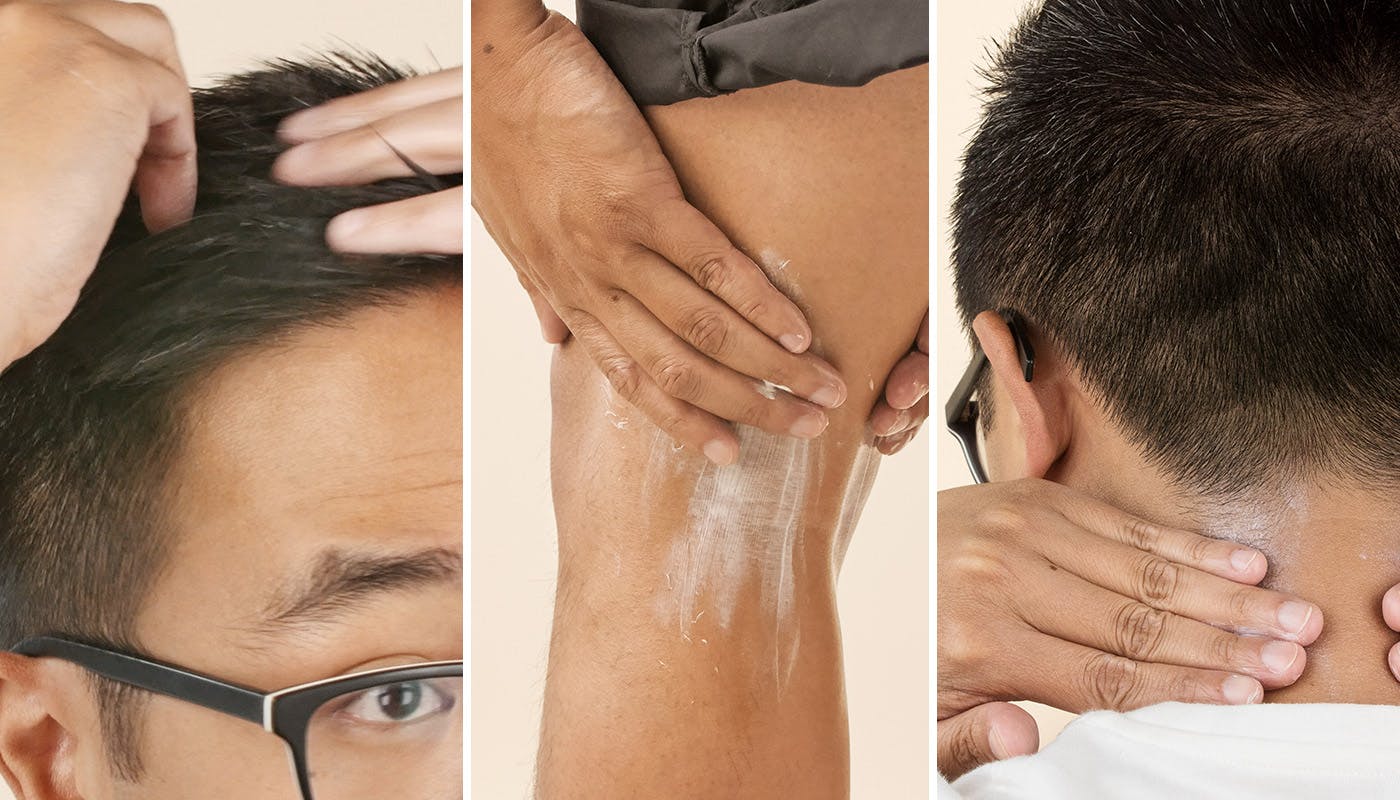 Spot No.7: Your Hair and Scalp
Surprise, even your scalp needs protection! Seek out a multi-tasking oil that protects against UV rays or lightweight spray to coat exposed skin and hair. Work into your routine by applying to wet or dry hair, and re-apply every few hours if you are sitting at the beach or pool. Even better? Rock a hat!
Product Pick: Bumble and bumble. Hairdresser's Invisible Oil UV Protective Dry Oil Finishing Spray ($34)
Spot No.8: The Back of Your Knees
Like your armpits, your knees are often neglected when it comes to proper sun protection. But standing up versus sitting down can eliminate this faux pas. This helps to prevent missing areas under or around bathing suit lines and helps to give more uniform coverage, explains Dr. Robinson. I suggest starting at the top of the leg and working your way down for consistency and so as not to miss areas.
Product Pick: Coola Classic Body Sunscreen Tropical Coconut SPF 30 ($32)
Spot No.9: Behind Your Neck
Typically, people will coat their face and body in adequate SPF and skip their neck. As we age, the neck (like our hands) shows neglect first. To circumvent, start with a solid coating of mineral-based, cream or lotion sunscreen, then dust on a powder version on for touch-ups. Sun protection is crucial for the health of your skin, explains Dr. Charles. Not only does help prevent various skin cancers, also assists with minimizing gradual textural changes, reducing visible pore size, and hyper-pigmentation.
Product Pick: [Ursa Major Force Field Daily Defense Lotion] (https://www.birchbox.com/product/27940) ($54) + [DERMA E Sun Protection Mineral Powder SPF 30] ( https://www.birchbox.com/product/37228) ($21.95)