June 29, 2021
50 Ways to Reuse and Upcycle Your Summer 2021 Mesh Bag
Instead of tossing your bag in the blue bin, were challenging you to ~upcycle~ it. Here are 50 ideas to get you started:
The anti-pursemeet your new holds-it-all bag.
Bikini bagfor next weekends beach trip.
Produce bagto elevate your grocery shopping game.
Zip walletswap your oldie for a ~newie~.
Gift bagnow, its not just a giftcard.
Scrubber padwe call this our pouch-turned-dish-washer.
Jewelry holderbecause your Puka shell anklet must be protected at all costs.
Bath loofahmeet your new shower companion.
Hair-tie holderhome to your entire scrunchie collection.
Scrapbookingcut it up and craft away?
Packing cubeno thong left behind.
Makeup pouch to hold your new Birchbox favorites, of course.
Lingerie bagthe TLC your underwear deserves.
Shell collectorpack it for your next beach day.
Palo Santo sachetnow you AND your bag can smell good 24/7.
Desk organizerbecause somehow you still have a collection of business cards.
On-the-go snack pouchto avoid any future hangriness.
Cooler packa new road trip must have.
Carry-on essentialhome to your passport, eye mask, and wireless earbuds.
Vitamin pouchso you dont forget again tomorrow.
Detergent podsbecause who wants to lug that big bottle around?
Card holderbusiness cards, credit cards, all the cards.
Tiny toy storageno more stepping on the kiddos Legos.
Body scrubprotect those DIY bath potions.
Road trip breakfastcitrus vs. trail mix, you pick.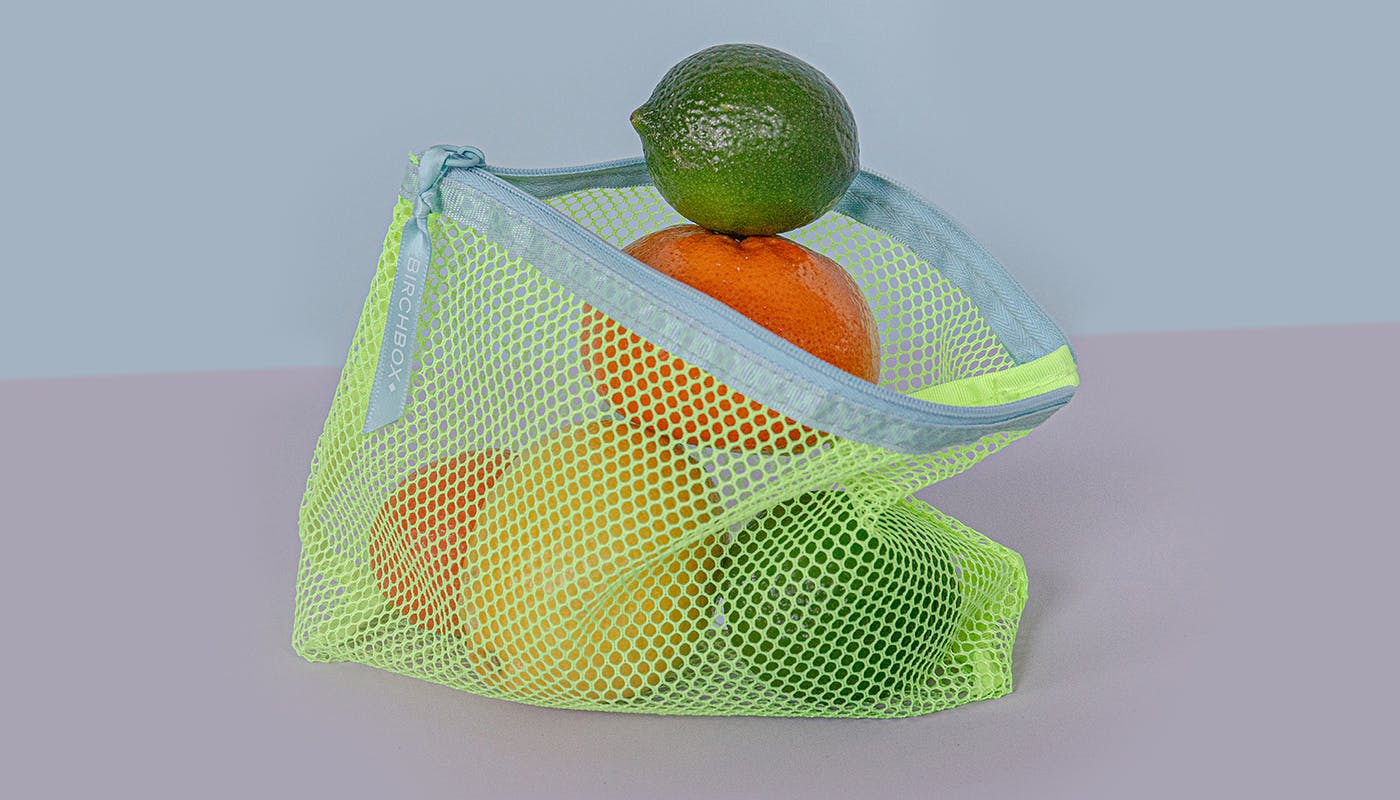 Utensil holderhold your forks and knives, but make it ~chic~.
Straw bagnow you can ditch the plastic straws, for good.
Electronic protectorfor your next boat day.
Bachelorette bagAdvil, Liquid IV, lip gloss...you know, the essentials.
Compost containerstore your shells and rinds on the go, then toss when youre home.
Friendship bracelet kit if quarantine taught us anything, its DIY crafting!
Hot sauce holderliterally never go anywhere without it.
Sunscreen pouchan excuse to carry all of the essentials at once (because you can never have too much).
Bath toy holderto help consolidate the chaos.
Change pursebe gone, scattered coins.
Skincare pouchto store your glow-inducing favorites.
Shaving kithandling all your hair-removing essentials.
Oral kitin case you needed a reminder to floss.
Dog treat bagthe fur baby needs snacks on-the-go, too.
Nail kitskip the salon, youve got this.
Charger pouchleave the tangles behind.
Pot linerswhere are our green thumbs at?
Mini diaper kitthe "in case of emergency" trunk stash.
Period carepads, tampons, liners, wipes, whatever you need, when you need it.
Purse organizerpop it in for a little more on-the-go organization.
Healing ritualssafe storage for your crystals, stones, totems.
Get-it-on kityour safe-sex, feel-good essentials.
Essential medicinethe neon color makes it super-easy to find and grab.
Dress up your giftsadd big confetti to make it cute.
Gym pouchhome to your ear buds, wristband, and always-missing hair ties.
Now its your turn! Share how youre using your July bag on Instagramjust tag @birchbox and #birchbox. Well pick a few of our favorites to reshare.
Author
Megan Gustashaw
Megan Gustashaw is a freelance writer and editorial consultant based in Austin, Texas. With a focus on men's and women's fashion, beauty and lifestyle, she has written features for both established fashion brands and leading digital publications including GQ, Glamour, Architectural Digest and more.