It seems wrong that our love affair with flowers is limited to spring. Luckily, we can get our fix year-round with the whimsical, smile-inducing designs of Rifle Paper Co., the stationery and gift line that has become instantly recognizable for its swirling painted depictions of bouquets. To capture the fresh feeling of excitement around this months box, Anna Bond, co-founder and the creative brains behind the patterns, created a bright, blossomy design we're all swooning over. She let us peek inside her processfrom initial sketch to final productand shared some tidbits about what inspires her: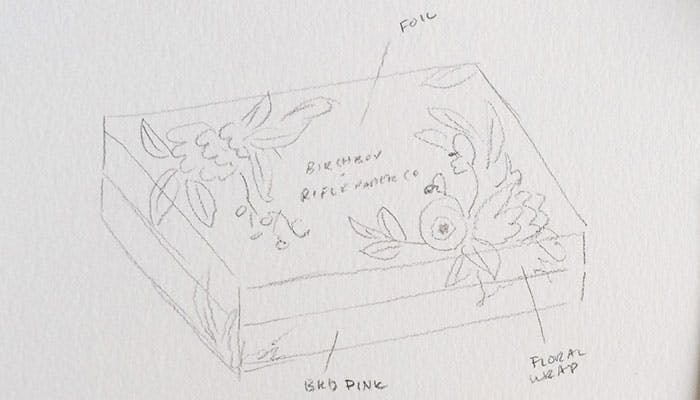 I typically lightly sketch with pencil and then go straight to the final design with gouache (my favorite medium). I'm not big on doing very involved sketches. I would rather just dive into the final painting and make any adjustments digitally.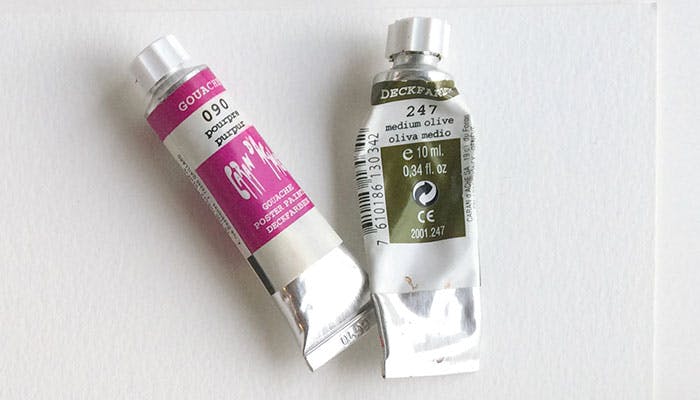 I was definitely inspired by the signature Birchbox pink when I was thinking about the color paletteI wanted to be sure the colors reflected spring. I also wanted the pattern to be rich, vibrant, and playful. I was inspired by Japanese woodblock paintings, Caribbean colors, and Mexican folk patterns.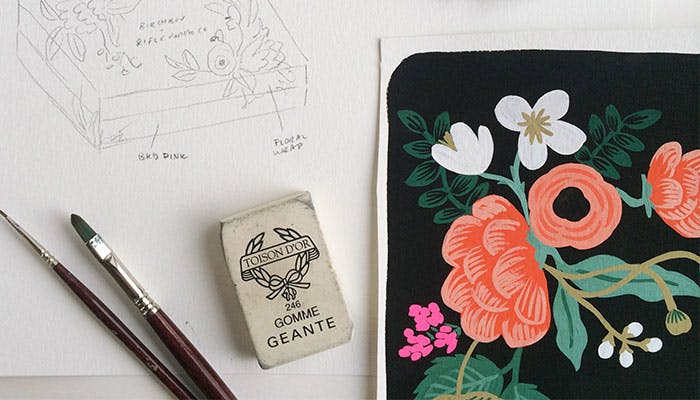 All of the flowers on the box are creative interpretations. Even though I look to a lot of florals for inspiration, they're not necessarily based on any one particular type, but rather a combination of lots of different ones that stand out to me.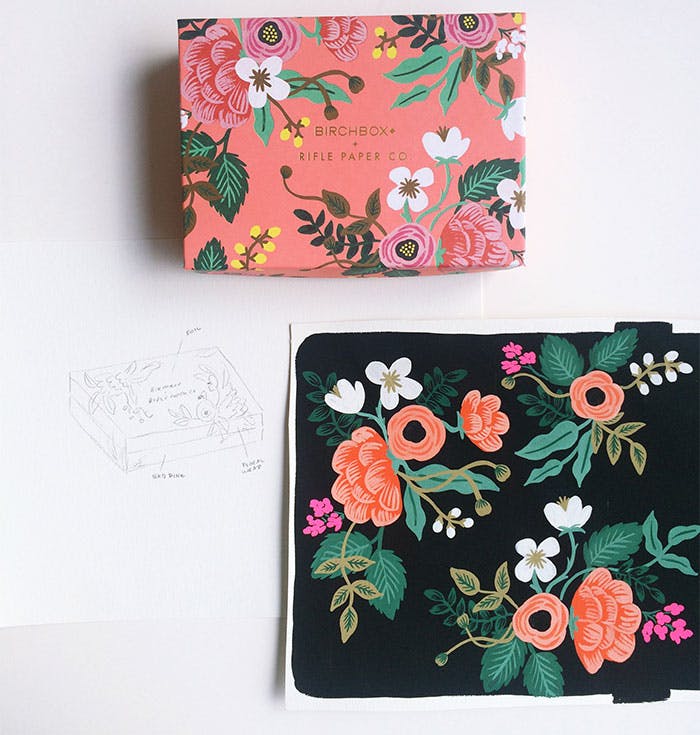 "I probably run through at least three color options for a pattern before settling on the final version. It's typically done when I feel great about it or I step away for a bit and come back to it knowing there's nothing else I want to change."
Author
Maura M. Lynch
Burt's Bees addict. Watches way too much TV. Has never turned down a french fry.