Hair · March 2, 2015
Shia LaBeouf Debuts a Rattail Extension Braid, Because He is Shia LaBeouf
We canvased the Birchbox editors for some reactions:
"I might be more receptive if it were smooth and discreet, but the way it falls down his back (chunky meets crunchy) really gives me chills. It's like Groot is trying to regrow his body out the back of Shia's neck."
"I vacillate between forgetting about Shia LeBeouf and being disappointed by him. This lands me firmly, irrevocably on the side of disappointment. Oh, Shia."
"Funny enough, there's an RFK quote that feels appropriate here: 'There are those who look at things the way they are, and ask why... I dream of things that never were, and ask why not?' Kudos to Shia for doing whatever the hell he wants. It seems to fit his persona."
"Obviously, this braided rattail is the source of Shia's supernatural strength and power, much like Samson's long hair. "
While some of us think that that paper bag would come in handy right about now, LaBeouf's girlfriend Mia Goth doesn't seem to mind the oddball hairstyle. What do you all think of LaBeouf's new 'do? Would you ever wear a rattail extension, much less grow a real one?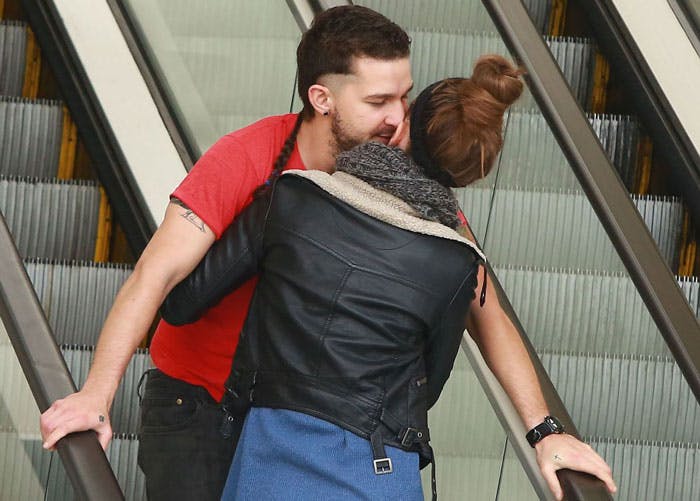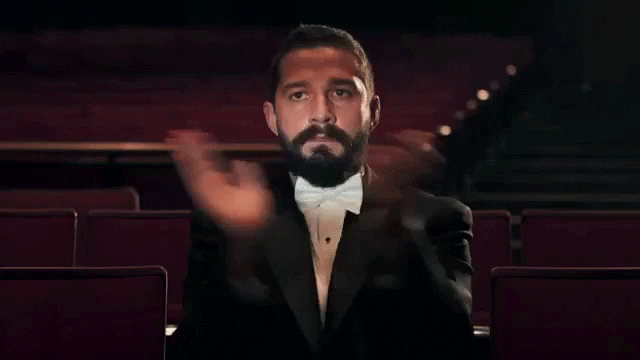 Photos: AKM-GSI / FameFly