Makeup · June 29, 2015
Do You Really Know Your Skin Tone?
Finding your foundation match in the makeup aisle can be tricky enough, but it becomes that much more of a guessing game when your shopping cart is a digital one. (Knowing whether you skew honey or golden isnt easy when you cant physically swipe on samples.) But having some insight into how foundation shades are categorized and named can help steer you in the right direction. The next time youre hovering your mouse back and forth over swatches, refer to these tips thatll help you click Add to Cart with more confidence.
Find Your Spot on the Spectrum

One of the easiest ways to start narrowing down your choices is knowing where you fall in a range of light to deep, the spectrum by which many brands name their shades. Makeup artist and Pre-Dame founder Stefanie Syat says that, though it sounds contradictory, deep is usually the darkest shade in a linedarker than darkand fair is usually lighter than light. Also check to see if the brand labels each shade with numbersthe higher the number, the deeper the color; the lower the number, the lighter the color.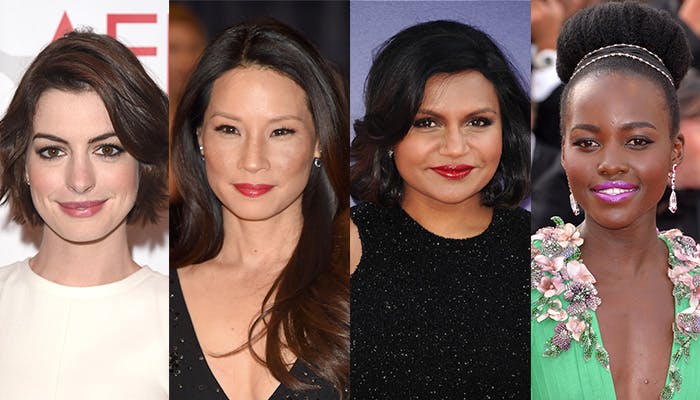 Know Your Undertones

Guesstimating your foundation match gets a lot easier if you already know your undertone. Generally, everyone will fall into one of three categories: warm (also called yellow or olive), cool (red or pink), and neutral (a mix of both). The good news is some brands, like Jouer and Laura Mercier, list which undertones fit with each foundation (C for cool, W warm, NC for Neutral Cool, you get the picture), so you dont have to do too much homework. If you have some studying ahead of you, try matching yourself to a celeb with a similar complexion. Here are a range of familiar faces from light to deep and in each undertone:



Celebs With Cool Undertones: Anne Hathaway, January Jones, Cara Delevingne, Lucy Liu, Mindy Kaling, Octavia Spencer, Lupita Nyong'o.

Celebs With Warm Undertones: Nicole Kidman, Claire Danes, Salma Hayek, Beyonc, Eva Mendes, Freida Pinto, Viola Davis.

Celebs With Neutral Undertones: Julianne Moore, Lena Dunham, Selena Gomez, Drew Barrymore, Victoria Beckham, Natalie Portman, Kerry Washington.



##Analyze the Adjectives

If the brands youre browsing dont use easy-to-skim numbers and letters to classify their shades, look for hints in their word choice. For example, shades like opal and alabaster tend to be lighter than a general light, while chestnut tends to be darker than a general dark. Tan and sable tend to be rich tones that have less of a grey pigment, making these a good pick for darker skin tones that dont want to look washed out, while beige and buff are good for balancing out ruddiness, making these a good pick for pale redheads with cool, pink undertones. Some other common adjectives and their undertone counterparts, from light to dark:



Warm: Ivory, beige, sand, honey, golden, tan, caramel, bronze, mahogany, chestnut.

Neutral: Buff, natural, nude, medium, caf au lait, praline, espresso.

Cool: Porcelain, pearl, rose, sable, bisque, almond, teak, chocolate, cocoa.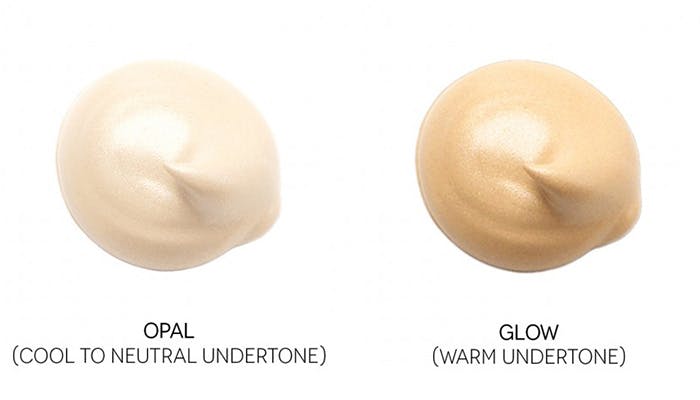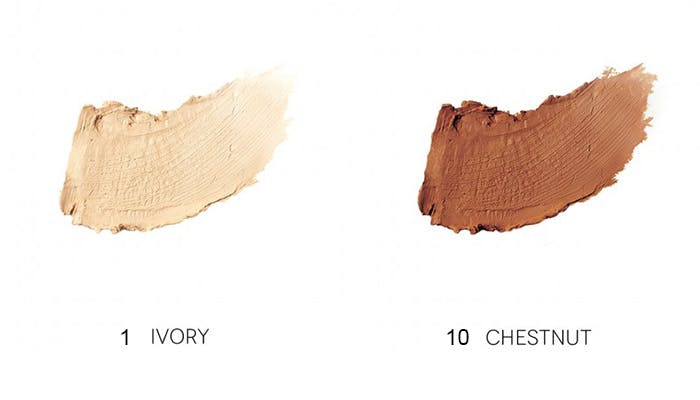 Find three of our favorite foundations linked below, all available in the Birchbox Shop:
Koss Tinted Face Oil
Yensa Beauty Skin on Skin BC Foundation SPF 40
Wander Beauty Nude Illusion Liquid Foundation