Hair · July 23, 2015
How to Get the Haircut You've Seen All Over Instagram
Youve seen it on every current cool girl, including Kate Bosworth and now on our very own Juliettethat not-too-long, not-too-short cut, paired with just the right amount of tousled texture. Turns out that the perfectly lived-in look has a namethe soft undercutand its surprisingly easy to get. We asked NYC stylist and PARLOR founder Jeff Chastain to fill us in on everything we need to know about this trending do, from what makes a soft undercut soft, to what to ask for at the salon.
Its Not as Scary as it Sounds
The word undercut probably brings another, more extreme hair trend to mind, but dont panicthis look doesnt involve shaving an entire side of your head. Its essentially a grown-out lob, Chastain explains. He recommends asking your stylist to cut your hair so the ends hit around two to two and a half inches past the collarbone. If you have curly hair, have your stylist stop at three to three and half inches past the collarbone first to see how your hair sits, then you can gradually go shorter if youd like.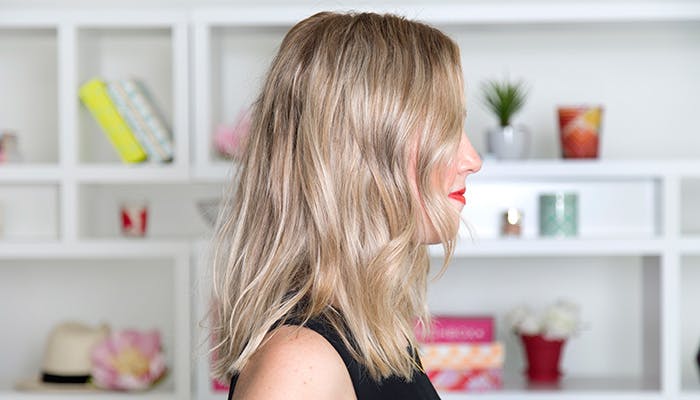 It Comes With Built-In Bounce
The reason this cut never looks weighed down is because of the technique behind the scenes. When crafting an undercut, stylists cut the inner pieces of a section of hair slightly shorter than the outer pieces to create texture and remove some bulk. You want your hair about an inch shorter in the back, says Chastain. This will give you more lift at the top of the crown so you look like you have more volume, even without the teasing comb. The shorter length in the back also helps get you that piece-y, tousled look, without having to thin any hair or add more layers.
Its Low Maintenance
Trendy cuts usually come with a drawn-out styling routine or a weird growing out phase, but the soft undercut is the complete opposite, thanks to its middle-of-the-road length. This is one of the easiest cuts to maintain. You can do it once and not have to worry about hitting an awkward length; it grows out flawlessly, says Chastain. It was also made for summertime: Humidity only enhances the messy-lived in look, and your hair will still be long enough to pull back into a ponytail when the heat is unbearable.
Its Super Easy to Style
Watch as Juliette walks you through how to get the lived-in texture that pairs so well with this cut.
Author
Britni Birt
Always willing to pay extra for avocado. Always doing it for the Insta.