Skincare · August 12, 2015
Proof That Strobing Works on Fair Skin, Too
Choose a Pearlescent Highlighter
The rule for most skin tones is to opt for a highlighter thats lighter than the rest of the face, but on ivory skin, a hint of color with a pearly quality has more impact because its reflective finish catches the light. On Lorelei, we used Chantecailles Liquid Lumire in Brillance, a sheer, warm gold that doesnt disappear when applied to her face. On very fair skin, the shade almost veers into bronzer territory, so we chose to play up the sun-kissed angle.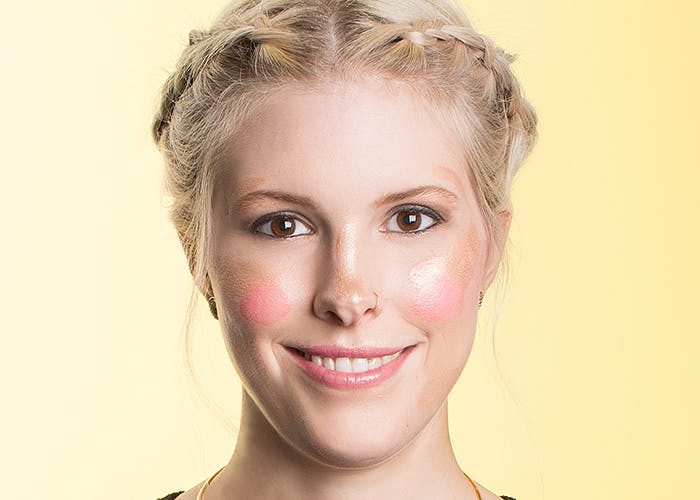 Emphasize The High Planes of Your Face
Strobing is all about mimicking a sunlit glow, so apply your highlights to the areas where light would hit: on the tops of your cheekbones, the bridge of your nose, and above your brow bone. Apply a little more product than you think youll need, since too sheer of an application can look invisible on fair skin. To enhance your highlighter's reflective effect, wait for your first application to dry, then add a second coat on top.
Contrast With a Blush
Apply blush to the apples of the cheeks to warm up your skin tone and create contrast with your highlighter. Here, we used another liquid formula, which made blending easy: Benefit Posietint is a pale pink that flatters fair complexions and can be layered to create an effect that ranges from sheer and subtle to bright and rosy.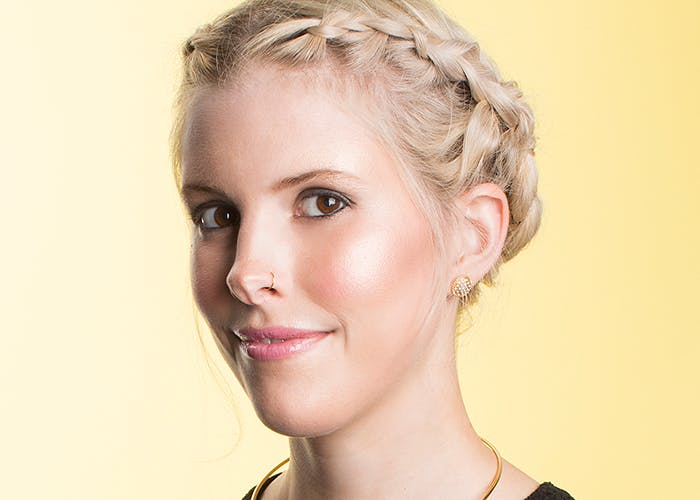 Finish With an Illuminating Powder
Intensify your liquid highlighter and set creamy formulas by dusting an illuminating powder over the strobed areas of your face. Try using a shimmery bronzer instead of a frosty white highlighting powder to add even more warmth to your complexion. Laura Gellers Beauty Baked Gelato Swirl Illuminator has just enough of a tint to make cheekbones pop and give fair skin a warm, just-back-from-the-beach radiance.
Author
Britni Birt
Always willing to pay extra for avocado. Always doing it for the Insta.