Skincare · June 15, 2015
Find the Best SPF for Your Skin Type

##If you have dry skin
Those rough patches are not going to be any less dry after baking on the beach. To give parched skin some extra hydrating love, try Shiseidos Ultimate Sun Protection Cream SPF 50+ wetforce. The antioxidant-rich formula moisturizes while its Superveil-UV 360 technology makes it more effective after you get wet or sweat.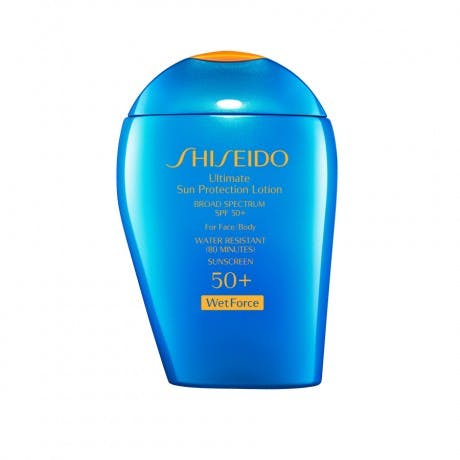 ##If you have acne-prone skin
When the struggle of clogged pores is real, any lightweight, hypoallergenic sunblock is a life (and skin) saver. MDSolarSciences Mineral Crme SPF 50 Broad Spectrum UVA-UVB Sunscreen goes on with a matte finish and is formulated without parabens or synthetic fragrances, which can stop up pores. The gentle, nongreasy formula is also safe to use if you have rosacea.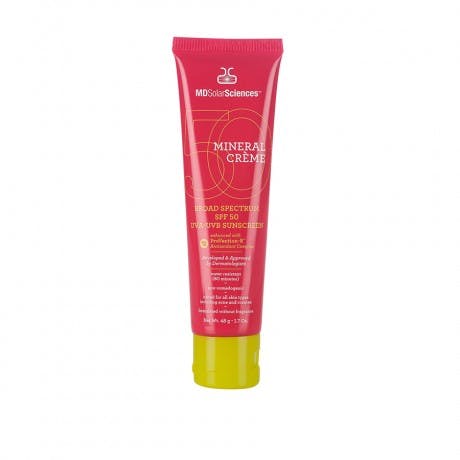 ##If you have normal skin
Skin thats not too dry and not too oily deserves a sunscreen that doesnt weigh it down and can be applied every day, like COOLA's Classic SPF 30 Cucumber Moisturizer for Face. Organic ingredients including strawberry extract moisturize, protect and tighten already-balanced skin. And the cucumber scent is totally poolside appropriate.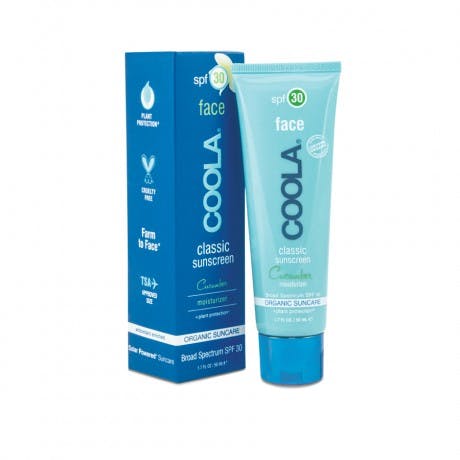 ##If you have hyperpigmented skin
Soaking up the sun amps up the production of melanin, the pigment that causes those dark spots. To make sure hyperpigmentation doesnt get worse (and to prevent more discoloration), use a sunscreen with mica minerals like Supergoop! Daily Correct CC Cream SPF 35+. If diffuses light and evens out spots while giving you subtle tinted coverage.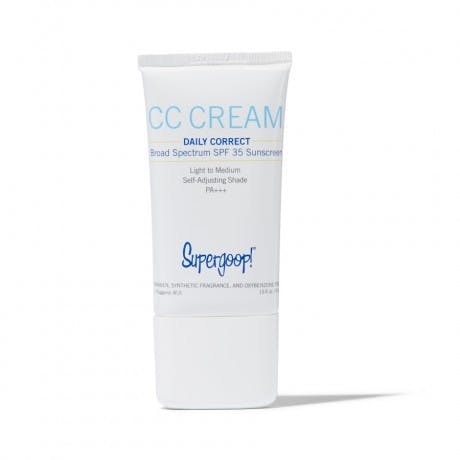 ##If you have sensitive skin
When your skin gets irritated easily (nevermind after spending hours in the sun), give it some T.L.C. with a gentle formula like cotz Sensitive SPF 40. The mineral complex blends in sheer with a transparent Zinc Oxide layer of protectionjust remember to apply 15 minutes before you go outside to give it enough time to sink in.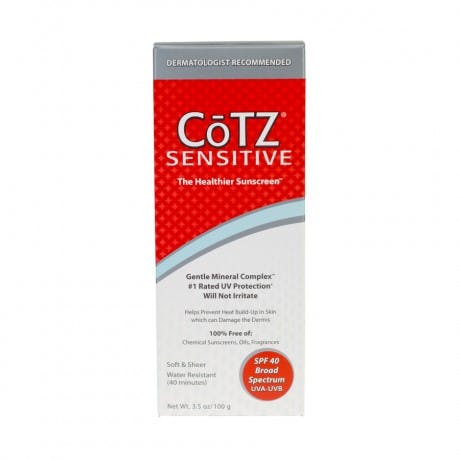 Katie Sherman
Author
Maura M. Lynch
Burt's Bees addict. Watches way too much TV. Has never turned down a french fry.