Hair · March 23, 2015
How to Choose the Right Brush for Your Hair
Paddle Brush

We love: Spornette Zhu Bamboo Large Rectangular Paddle Brush

Best for: Blowdrying and straightening coarse textures, especially for those with an abundance of long, thick hair.

Styling Tip: A paddle brush will cut down your drying time by 50 percent, says Heiman, thanks to its large surface area. Look for a one with natural bristles (or a mix of natural and synthetic) to prevent frizz and minimize tugging and pulling.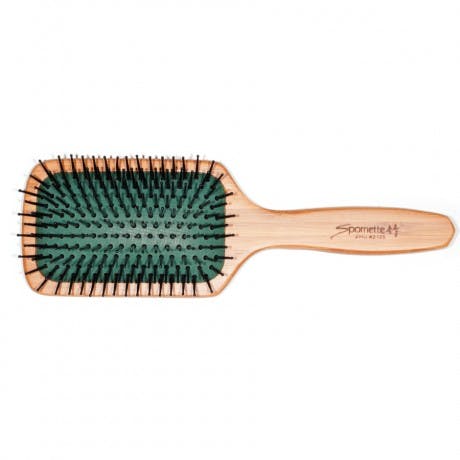 Cushion Brush

We love: Spornette DeVille Boar Bristle Oval Cushion Hair Brush

Best for: Smoothing and adding shine to fine, delicate hair types.

Styling Tip: A cushion brush with natural bristles will minimize breakage and distribute the scalps natural oils throughout the shaft for a silky look, says Heiman. Its also great for slicking hair back into a chic ponytail. Curly types should avoid this brush to prevent unnecessary frizz.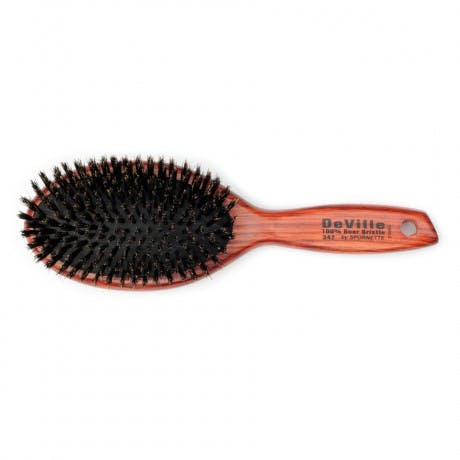 Teasing Brush

We love: Spornette Little Wonder

Best for: Teasing (obviously) and sectioning both straight and curly texturesbut not severely damaged or brittle types, which may be damaged by backcombing.

Styling Tip: Heiman says that people are usually too gentle when teasing their hair: You really want to go in, mash the hair down, and work it into the root. Otherwise, your style is likely to fall flat.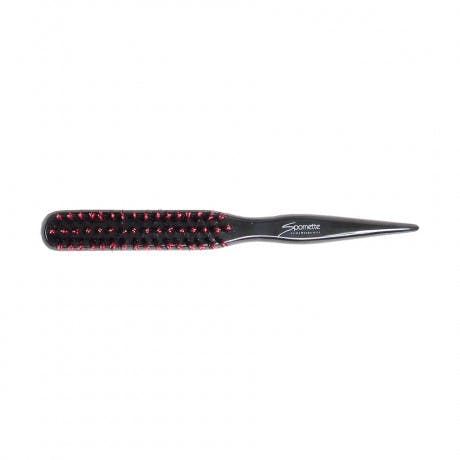 Vent Brush

We love: Spornette Ion Fusion Vent Brush

Best for: Creating volume for fine to medium hair textures, especially short lengths. Curly girls should avoid these brushes, which can easily get tangled in tight coils.

Styling Tip: Towel dry hair, then use this brush with a blow dryerthe vents will allow more hot air to reach the hair. Direct the heat away from the root to create lift and toward the root for smoothness.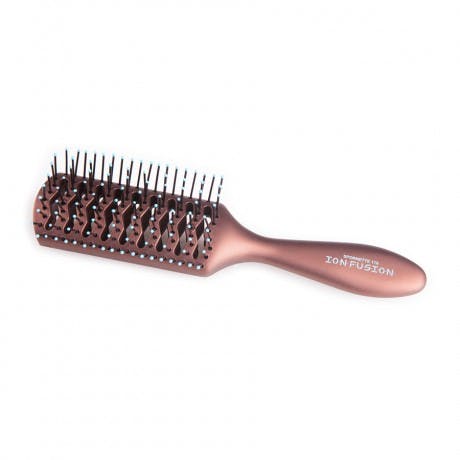 Round Brush

We love: Spornette Porcupine Boar-Nylon Bristle Round Brush

Best for: Styling and straightening all hair types with a blow dryer (except for extremely coarse textures, which should use a paddle brush). If youre going to own one brush, you want to own a round one, says Heiman.

Styling Tip: Make sure to wrap your hair around the top of the brush while blow drying, as opposed to the bottom, advises Heiman. The tension will help you create a sleeker style. For an even quicker blowout, reach for a rounded brush with vents like Spornette Ion Fusion Aerated Rounding Brush.