Hair Style · February 9, 2015
The 5 Products We Need After Watching the 2015 Grammys
If awards shows were people, the Grammyswith its unconventional hair colors, over-the-top outfits, and colossal hatswould be your eccentric cousin. But for every insane wig or risqu cutout, you're likely to spot a gorgeous statement lip or undone wave that's totally wearable in the real worldand totally re-creatable with the right products. Here's what you need to get some of our favorite looks from music's biggest night, no platinum album or alter ego necessary.
The Look: Ariana Grande's Killer Cat Eye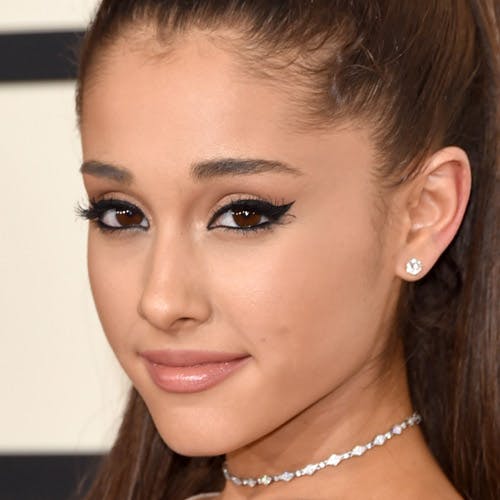 Get it With: Eyeko Visual Eyes Liquid Eyeliner

One problem Grande doesn't have? Nailing a cat eye. To get a similar bold, winged effect, use this fine-tip liner to draw as close to your lash line as possible, then gradually build on top of it until you reach your desired width. Trace your inner eye and lower waterline for added drama.
The Look: Jennifer Hudson's Violet Lips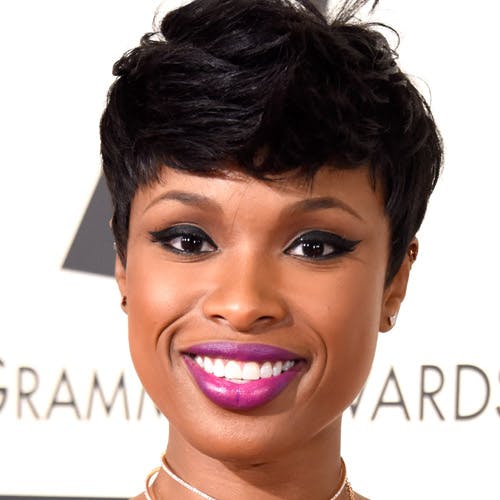 Get it With: LAQA & Co. Sheer Lip Lube

Hudson's bright purple pout stood out in the red carpet's sea of pink, glossy lips. Make a similar statement by applying this sheer lip crayon in Menatour, a dead ringer for Hudson's grape shade. The high-shine formula takes care of color and gloss in one quick step.
The Look: Haim's Perfectly Tousled Waves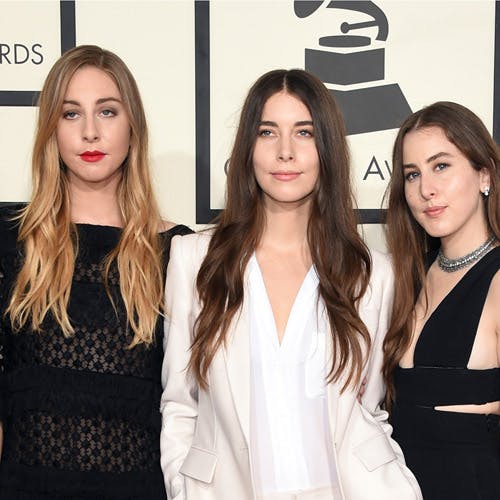 Get it With: PARLOR by Jeff Chastain Moisturizing Sea Salt Spray

Even if you weren't blessed with the Haim sisters' great hair genes, you can still get their effortless beachy waves. After loosely wrapping the ends of your hair around a wide barrel styling wand, spritz this moisturizing spray to add texture. Use your fingers to scrunch and tousle your waves to create the undone look.
The Look: Taylor Swift's Teal Liner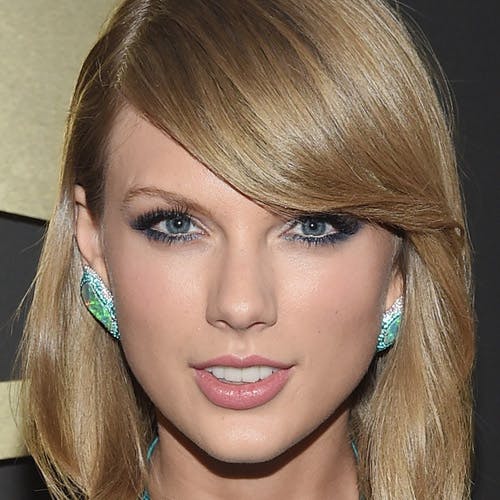 Get it With: Mally Evercolor Starlight Waterproof Eye Liner

Though we all expected T. Swift's signature red lip to make an appearance on the red carpet, we were psyched to see the singer focus on her eyes instead. To make yours pop like hers, rim both your top and bottom lash lines with Mally's creamy eyeliner in Caribbean Sea, then lightly smudge to get the same smoky effect.
The Look: Beyonc's No-Makeup Glow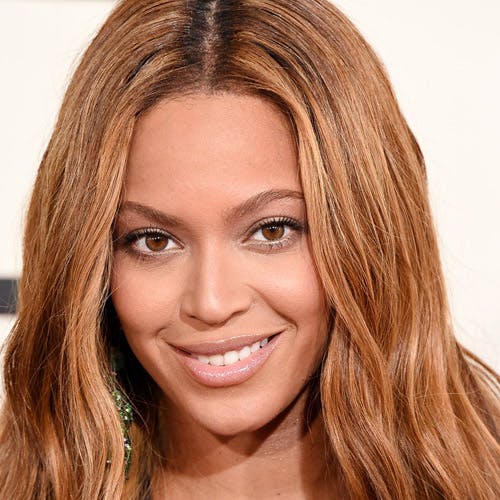 Get it With: Benefit Girl Meets Pearl

Leave it to Bey to show up with a natural glow that outshines almost everyone. To get a similar seemingly bare-faced effect, dab Benefit's illuminating highlighter on your cheeks, along your jawline, and under your brows, and follow with a tinted moisturizer. Then gaze at the crowd like the queen you are.
Photos: Getty Images