Hair · April 3, 2015
Get Shinier, Healthier Hair for a Week In Your Sleep
Im a big believer in beauty sleep. Actually, let me rephrase: Im a big believer in sleep, period. Since I tend to snooze until the last possible second, Id like to get everything I can out of that time by stepping up my beauty routine in ways I havent made the time for while Im awake.
My usual before-bed routine consists of a nighttime moisturizer and (if I remember) stacking two pillows to prevent undereye bagsso when I first came across Perfect hair Day (PhD) Night Cap Overnight Perfector from Living proof, I was instantly intrigued. This product is designed to go way beyond the usual leave-in treatments: Its formulated to repair, smooth, protect, and soften hair, all while youre blissfully asleepand the benefits are supposed to last through up to five washes.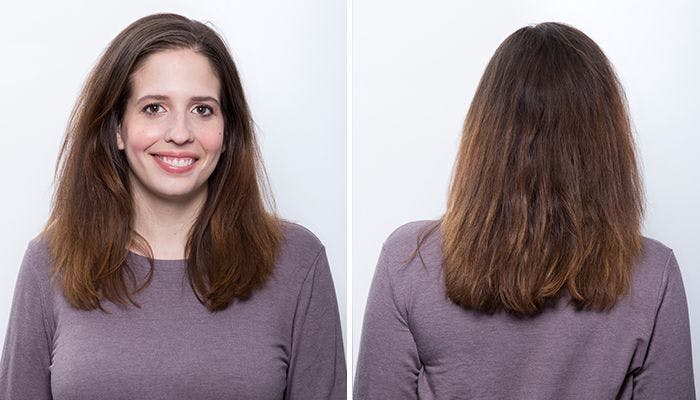 Its not hocus-pocustheres legit science behind every Living proof product. The cutting-edge ingredient in this formula is an exclusive, patent-pending molecule called OFPMA. Developed to protect hair against humidity and help reduce frizz, the compound creates a thin, flexible shield around hair. And that shield does more than keep frizziness at bay: It repels oil and dirt for cleaner hair, protects against brushing and heat styling, smooths each strand, and helps maintain hairs moisture balance.
I was impressed by the science, but it sounded like, well, a dream. Before bed, I worked three pumps of the product into my dry, clean hair, from the middle of my strands to the ends. Then I put my hair up in a bun and promptly passed out. Unlike regular hair masks, this treatment wasnt thick or gloppyonce Id worked it in, I couldnt really tell it was there. Come morning, I didnt have to even rinse: I simply brushed out my bun and was good to go.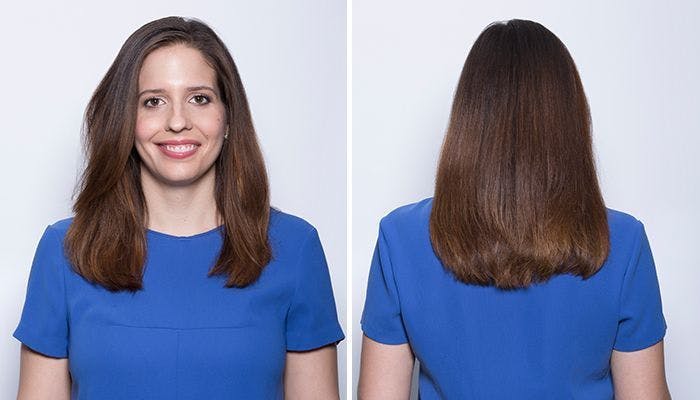 My hair was softer, with plenty of volume and fewer flyaways than Ive ever had without piling on the hairspray. Even after a city commutewhich usually leaves me looking, to put it politely, windblownmy style was unruffled. It looked so good, in fact, that two different coworkers asked how Id styled ita notable victory, given Birchbox HQ sees more than its share of good hair days. A few frizzies and hair elasticrelated dents aside, my hair stayed smooth, easy to style, and extra shiny all week. For less than two minutes of work, it was the best beauty sleep Ive ever gotten.