Wellness · September 27, 2022
The Wellness Shop: Beauty from the Inside Out
As your BFF in beauty, we absolutely love keeping you up to speed on insider mascara tricks and hidden gems like the double-cleanse method. As a real friend, though, sometimes we like to go even deeper. Share some truth and love, ya know? So here goes. First piece of truth and love: If your beauty routine isn't delivering the results you want, your nutrition might be to blame.
The Birchbox Wellness Shop
You've heard it a thousand times, but it's true: When you feel good on the inside, you look good on the outside. 
In today's fast-paced, fast-food world, it's really hard to get all the nutrients we need from diet alone. Nutritional supplements are key. But it can be tough to find quality supplements, ones that 1) actually work, 2) are made with safe, clean ingredients, and 3) are formulated for maximum beauty benefits, too.
We launched the Birchbox Wellness Shop to make it easier for you to achieve that lit-from-within glow—that kind that comes from the inside and transcends surface-level beauty. 
Awesome Woman for Beauty from the Inside Out
We partnered with health and wellness innovator Awesome Woman to launch the Birchbox Wellness Shop. Why this brand? Several reasons:
Phenomenal quality: All Awesome Woman ingredients are naturally sourced and backed by meticulous research. Plus, the formulas are potent enough to actually work (unlike many knock-offs out there).
Holistic health: All Awesome Woman products are formulated for multiple health and beauty benefits. More bang for your buck, if you will.
Women-centered: The entire line is designed around the unique needs of women, with consideration for things like hormone fluctuations, collagen, and even the vaginal microbiome.
100% clean products: No GMOs, gluten, allergens, contaminants, fillers, preservatives, or heavy metals.
The BFF endorsement: Many of us on the Birchbox team have had the chance to use the Awesome Woman line of supplements ourselves, and to be totally honest, we love them.  
Awesome Woman Supplements We Love (and Why)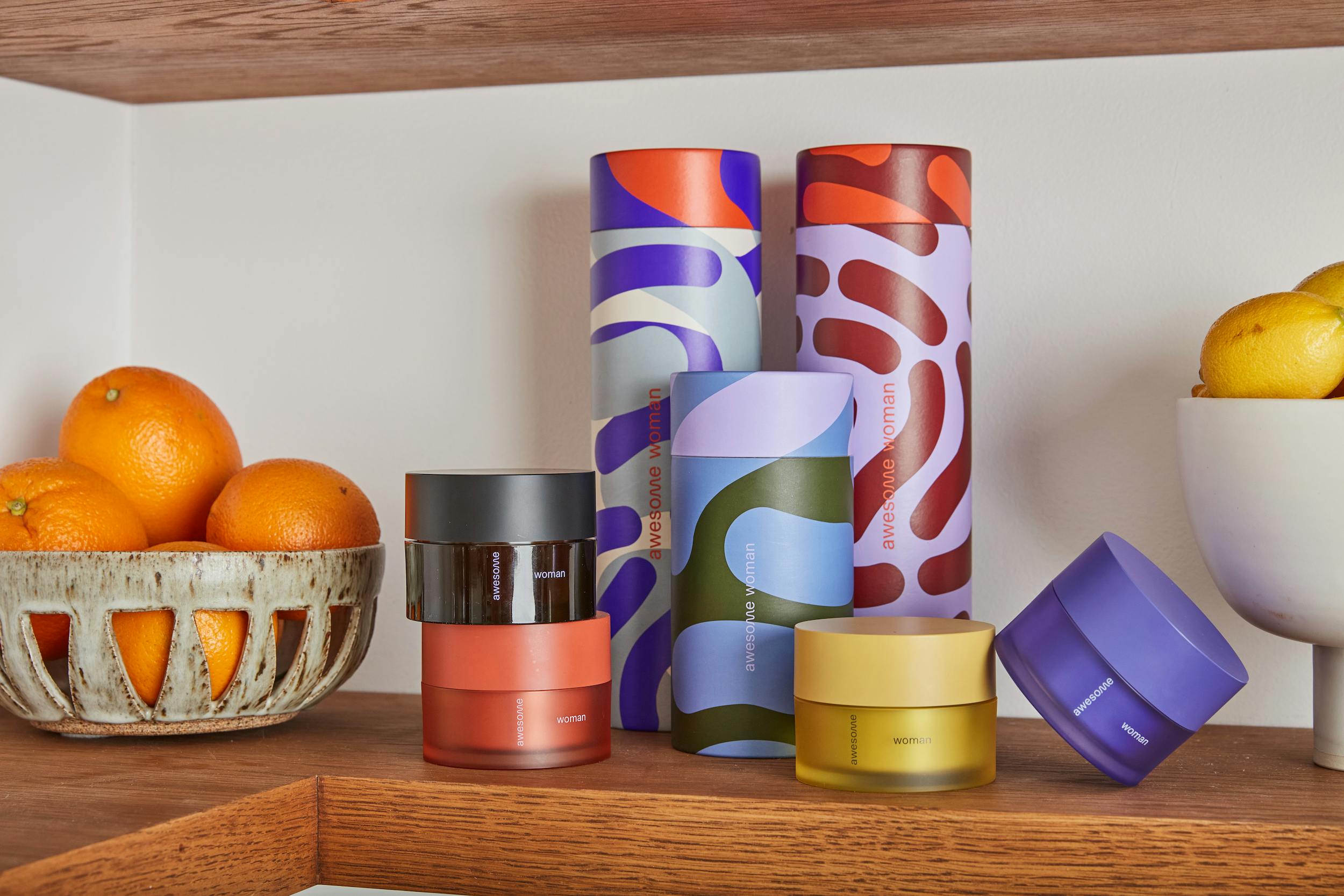 For women, the bacteria that live in the gut and vagina play a big role in our health—from digestion, to urinary and vaginal balance, to our skin's appearance. Unity is a superior-quality probiotic made with some of the world's most-researched strains of beneficial bacteria for women. 
Why we love Unity:
Super easy to take (capsule)
Keeps us regular
Helps support vaginal and urinary health
Helps support immune health
We can actually feel a difference when taking it
The star ingredient in this blend (Pycnogenol®) is a potent form of pine bark extract, a natural remedy that's been used for centuries in ancient medicine. But it's also backed by 100s of modern studies. You can read more here, but in a nutshell, it's kind of a miracle for women 35+ with amazing skin benefits and proven ability to relieve hot flashes and night sweats. But there's more: This little capsule also packs vitamins D and B12, calcium, phosphorus, folate, and grape seed extract for maximum physical and psychological benefits.
Why we love Don't Sweat It:
Amazing value: Other Pycnogenol® supplements run $100+ per jar
Fights fine lines and wrinkles
Supports skin hydration and even skin tone
Super easy to take (capsule)
Relieves hot flashes and night sweats
Helps improve concentration, memory, and energy
Makes us feel like we're balanced and glowing
GABA is a compound normally produced by the bacteria in your gut. Its main function is to reduce excitability throughout your nervous system. L-theanine is a naturally occurring amino acid that's well known for its anti-anxiety properties. Numerous studies show that together, this little combo helps you get more restful sleep at night, while remaining relaxed, yet focused during the day.
Why we love Spa Day:
It's made from reputable ingredients AND (this is the important part) in the quantities proven to work
Easy to take (capsule)
The Zzz factor: helps us get our beauty sleep at night
The Zen factor: helps us stay calm, cool and collected during the day
Vitamin D is vital for everything—immunity, bone health, skin health, muscle tone, and more. But almost half of women are deficient. What makes this vitamin D formulation unique? It's 100% vegan and sustainably sourced from lichen, an abundant fungus-algae symbiotic organism. 
Why we love Sunshine:
Super easy to take (capsule)
Supports immune health (especially important as we enter fall/winter months)
Supports skin rejuvenation
Ingenious, earth-friendly sourcing method 
Bacopa powder has entered the chat. FINALLY. We love this supplement because it supports collagen production (hi, beautiful hair and nails). And it supports your brain in a big way: antioxidants in this Ayurvedic herb help relieve mental fatigue. (Which, in this day and age…we'll take all the support we can get.) 
Why we love Hair-Brained: 
You can mix it with your favorite drink 
Supports collagen and hair follicles 
Antioxidants protect against cell damage 
Helps relieve mental fatigue 
For us, a good marine collagen is a non-negotiable part of our daily routine. Why? Because we like having plump skin, shiny hair, and strong nails. And we like feeling like we're literally glowing like a celestial angel. Heavenly Body feels like that. It's wild-caught and made from fish with hydrolyzed collagen: aka, it's easily absorbed. 
Why we love Heavenly Body:
You can mix it with your favorite drink
Flavorless and fast-dissolving 
It promotes skin elasticity and hydration 
We feel a difference when taking it 
Literal hot tip: Maca is known to help boost libido. If that wasn't enough to convince you, it's rich in nutrients like Vitamin C, iron, and copper, and it supports collagen production throughout the body. What does that mean? A big boost for your hair and skin too. Hello, head-to-toe, in-and-out glow. 
Why we love Maca Me Beautiful: 
You can mix it with your favorite drink 
You can mix it with aloe vera or oatmeal for a nourishing face mask 
It has anti-aging properties 
Flavonoids help improve your state of mind and reduce feelings of anxiety
We really notice a difference when taking it
A scoop of this is a scoop of calm. Adaptogens are special plant-based ingredients that work with your body to manage stress. Ashwagandha, in particular, is known for its calming effects on the mind and skin. It supports better sleep, memory, and focus, plus boosts collagen, and prevents visible signs of aging.*
Why we love Ashwa Something:
Easy to take (mix it in a drink or smoothie)
Calming
Supports better sleep 
Enhances memory and a sharp mind
Great for skin: eases redness and pesky signs of aging
Tips for Success
As with any new healthy habit, consistency is key. When you start a new supplement, take for a full 30 days to see the effects. 
Want to really maximize benefits? Aim to eat cleaner, drink more water, and get 20-30 minutes of movement every day. Keep this formula going for a full month, and you'll not only start feeling fabulous, your skin, hair, and face will show it too. 
You can do this, awesome woman. We believe in you! Now, go be great … just stop by the Wellness Shop on your way.